I take a look at the Lumia 535, the large Quad Core mid-range Windows Phone from Microsoft.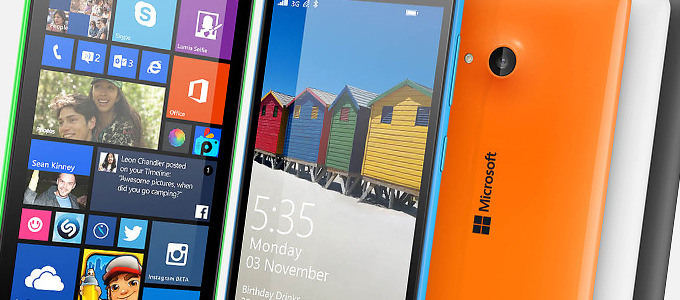 I have been intrigued by the Windows Phone platform for a while now and since I saw the massive Microsoft Lumia 535 around a year ago I have wanted one ever since.
It is a strange thing. I have been a fan of smaller screens for a long time, I had a Sony Ericsson X10 Mini Pro a few years back with its 2.5" screen and since moving to iPhones I love the 4" screen on the iPhone 5 I have now.
The 4.7" and 5.5" screens of newer iPhones just don't appeal to me – but the Microsoft Lumia 535 with its giant 5" screen has had me drooling over it every time I walked passed in Tesco.
I finally bought one. It was an all black unlocked model and came from a refurb company. It was advertised as a 'grade D' but it arrived in very good condition, with just a few minor marks on the screen and on the back casing.
First Impressions
Out of the box, the Lumia 535 looks great. It might be the first Lumia phone to be Microsoft branded, but it still has the solid feel of a Nokia product. The all plastic design doesn't feel cheap. It might be a large phone, but it is thin enough and lightweight to feel comfortable in the hand.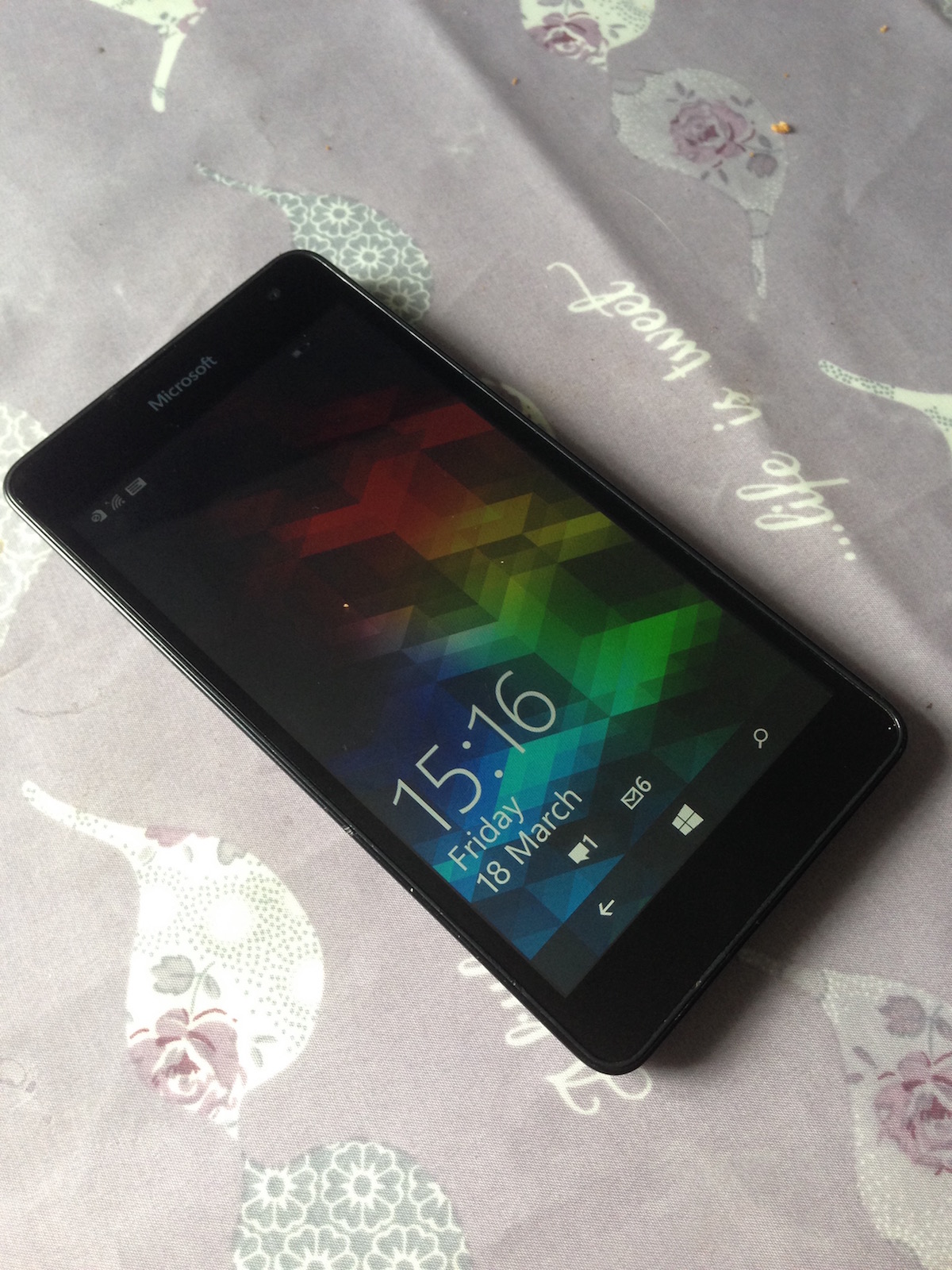 Design
It is a large phone and follows the general Lumia design. The bottom has the charging port. The left side has nothing. The right side has the volume rocker and power button but lacks a dedicated camera button. The top has the earphone socket.
The back has the camera which rather than being flat protrudes a little with the LED flash to the side of it. The speaker is on the back too, which annoys me a bit about Lumia phones as it muffles music playback a little when laying flat.
You wont find Nokia written on this handset – instead the back is branded with the Microsoft logo and wording.
The back cover comes off easily, but feels secure when fitted. You can change them easily and are available in a range of bright colours – typical Lumia style. Mine came with a black back.
Underneath the back cover is a removable battery, MicroSD slot and SIM card slot. The battery has to be removed to access the SIM slot, however the MicroSD slot is accessible without removing the battery meaning you can change it without shutting off the phone.
Specs
The Lumia 535 sports the lower end Quad Core 1.2Ghz Cortex-A7 processor, 1GB of RAM and 8GB of internal storage and a MicroSD slot.
Screen
The screen is a 5" IPS qHD display. At 540 x  960 and 220 ppi it isn't the best screen available, but viewing it the screen looks crisp and sharp enough. Colour quality is good and visibility at various viewing angles is great. Sunlight legibility is good enough for a mid-budget handset.
The menu buttons found on Windows phones are virtual on the Lumia 535. They can be hidden and raised by swiping up from the bottom of the screen.
The larger screen on the Lumia 535 means extra tile space on the home screen. You can pin 6 small or 3 medium tiles across rather than 4 small or 2 medium.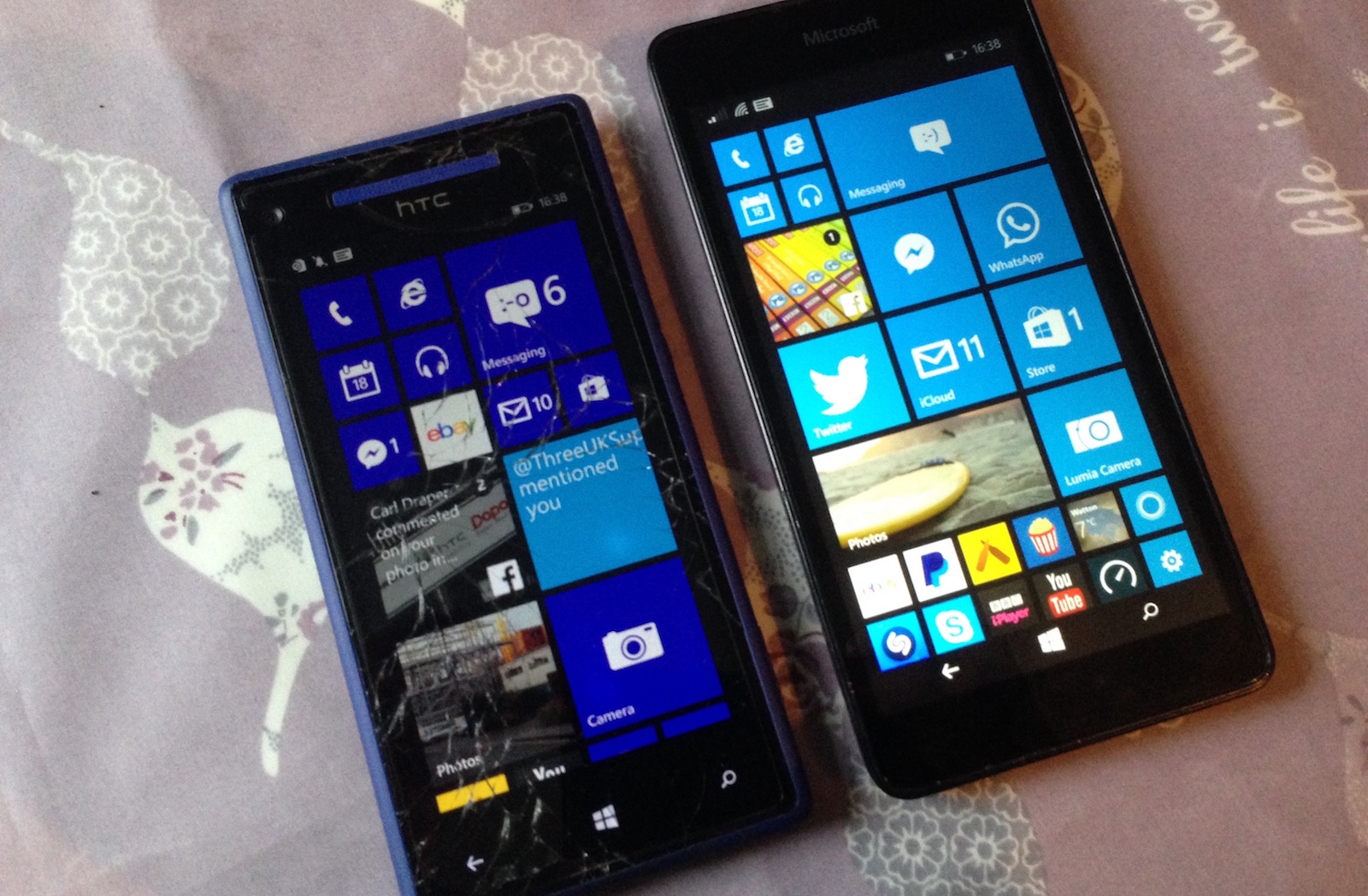 Comparison: HTC 8x vs Microsoft Lumia 535.
Size
Having a 5" screen bumps the size off the handset up. Microsoft have done a good job of keeping the phone as small as possible. Everybody tells me I will fall in love with a bigger screen, but for me the 4" screen on the iPhone 5 is the sweet spot.
The 5" screen feels huge. It makes my hand reach just beyond what I would call comfortable. However the extra space does make viewing FaceBook or web pages a bit easier. I found myself using two hands with it.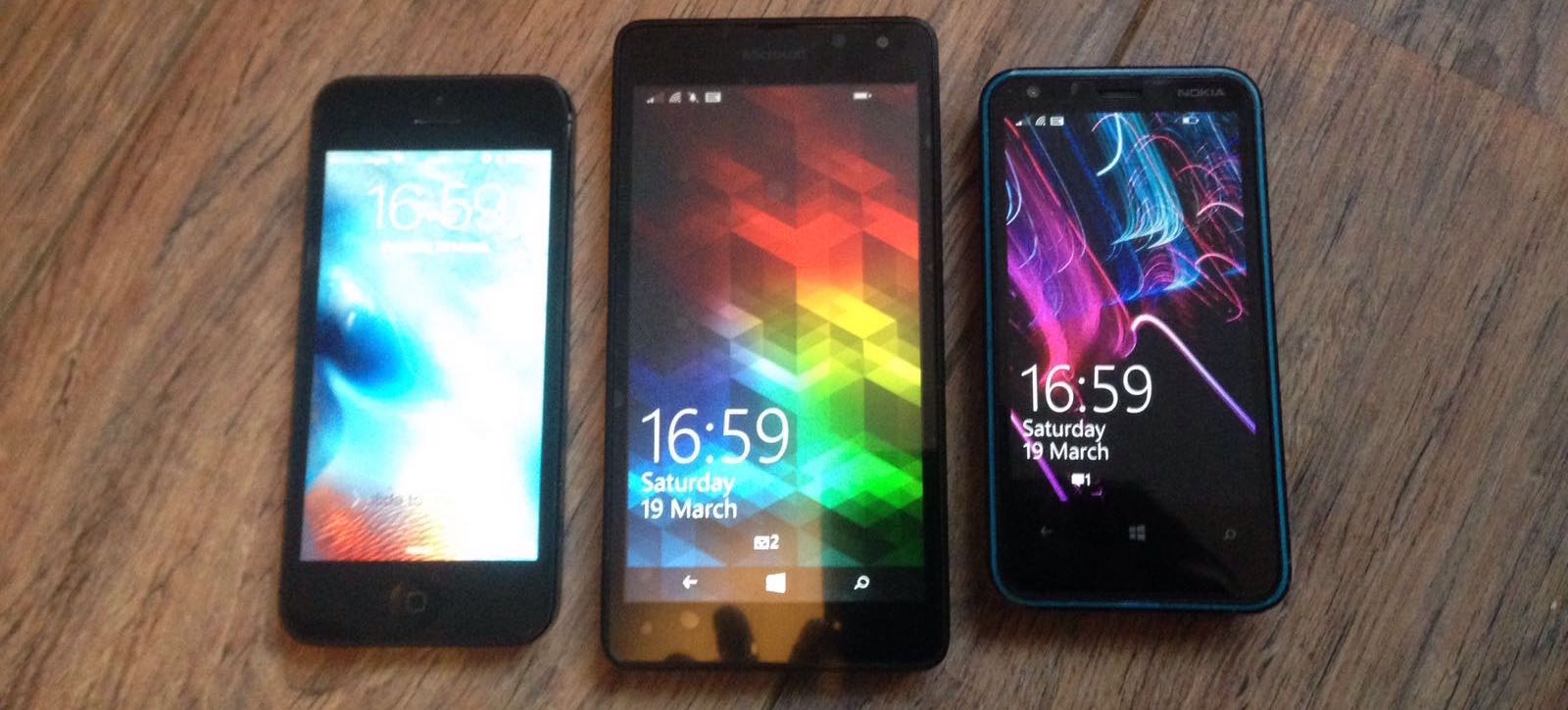 Comparison: iPhone 5, Microsoft Lumia 535 & Nokia Lumia 620.
Performance
The Lumia 535 isn't a top end handset, but it isn't a slouch either. It is a mid-level phone, but it doesn't give a mid-level performance.
The Quad Core processor backed with 1GB RAM and a lightweight OS means the Lumia 535 performs like a dream. Everything on this phone is fluid and fast. Apps open and refresh without a blink and the big screen makes it lovely to use.
Using Antutu the Microsoft Lumia 535 benches at 11,664 – the highest benchmarking Windows Phone I have had so far. My HTC 8x benched at 10,806, my sons Microsoft Lumia 435 benched at 7,442 and my daughters Nokia Lumia 620 benches at 6,485.
Gaming
I'm not a huge gamer on any mobile platform and Windows Phone lags behind iOS and Android in gaming support. This is changing all the time and the games available run very well.
One cross platform game I use to compare and judge performance is Asphalt 8 Airborne.
Lumia 535 Screen Grab: Asphalt 8 Airborne.
It runs beautifully on my iPhone 5 and my HTC 8x. The Lumia 535 was on par with my iPhone 5 in terms of loading and menu transitions. The game played very well, easily on par in terms of speed. However graphically it lacked the level of detail my iPhone had.
I am beginning to think this is not down to individual Windows Phone handsets, but probably in porting it across. All Windows Phones I have tried this game on lack detail.
Camera
Both cameras on this handset are 5mp. This is a little odd. 5mp is a little low for the main shooter these days, but it is pretty high for a front facing camera.
Picture quality from the main camera is passable. In decent light it produces crisp images with good colour depth. Get in to low light and pictures become a little grainy. Taking a picture in the dark with the flash on are fairly good but do produce fuzzy washed out images.
The front camera offers excellent 'selfies' but as with any front camera requires good lighting to do so well.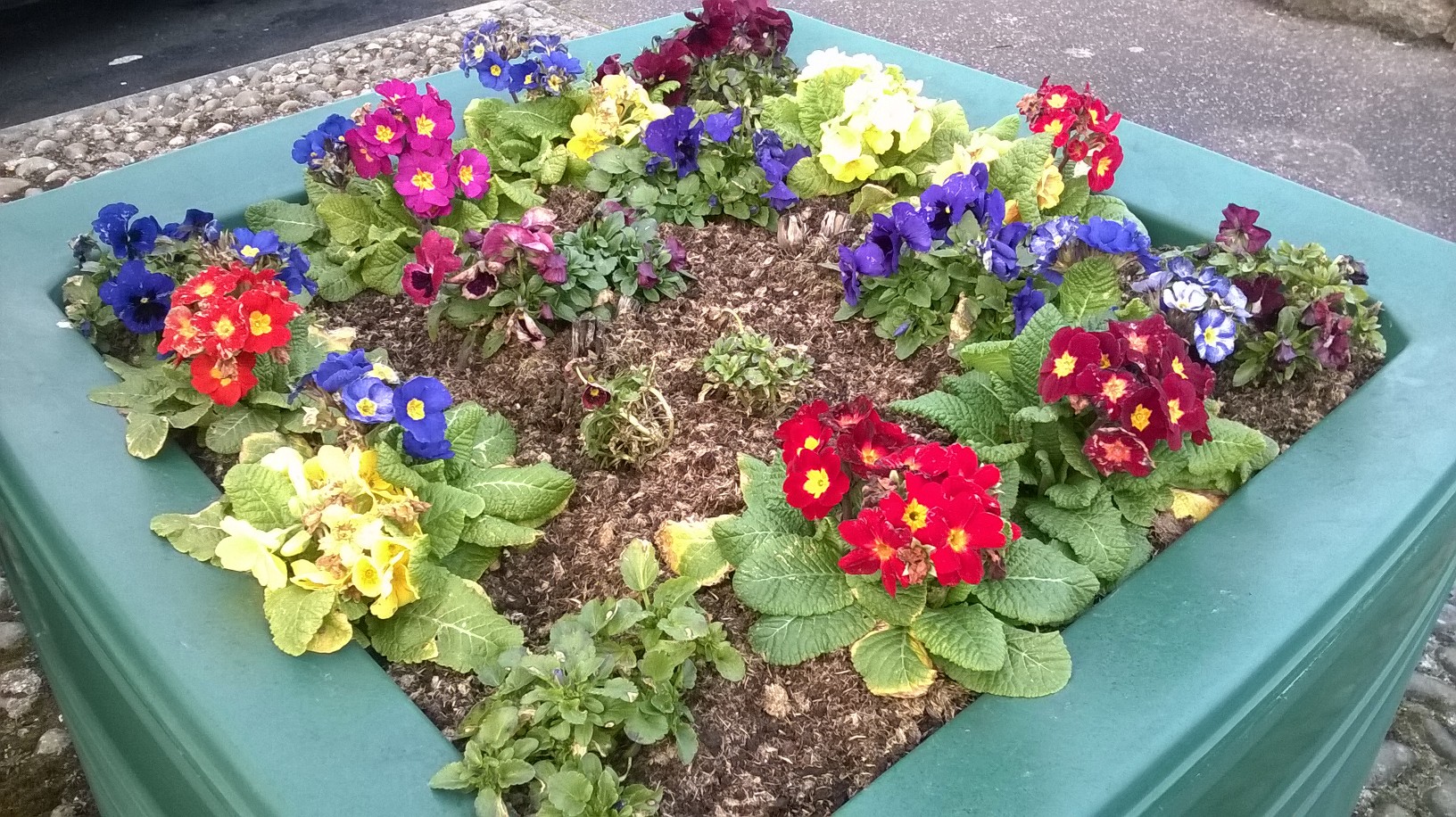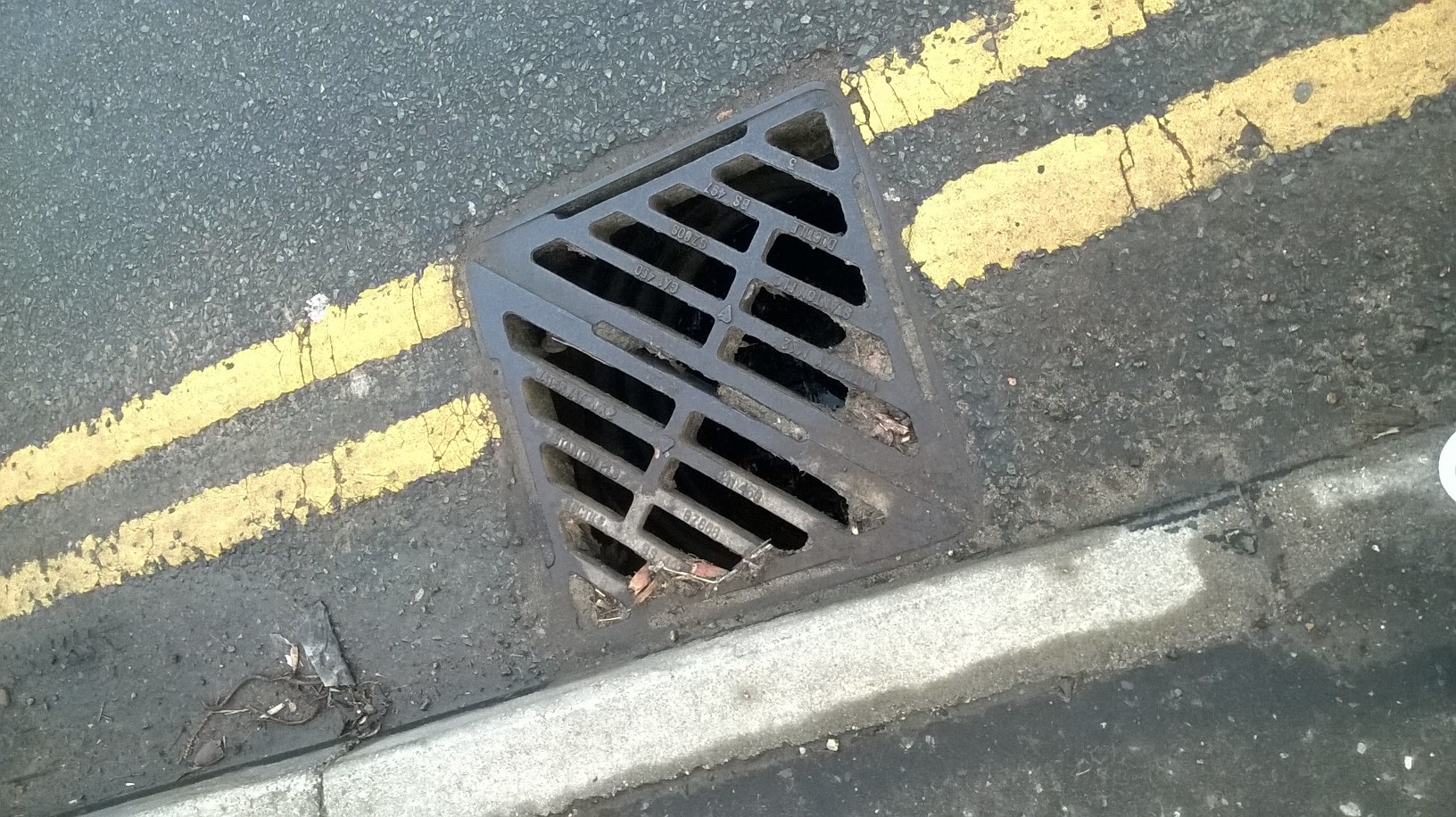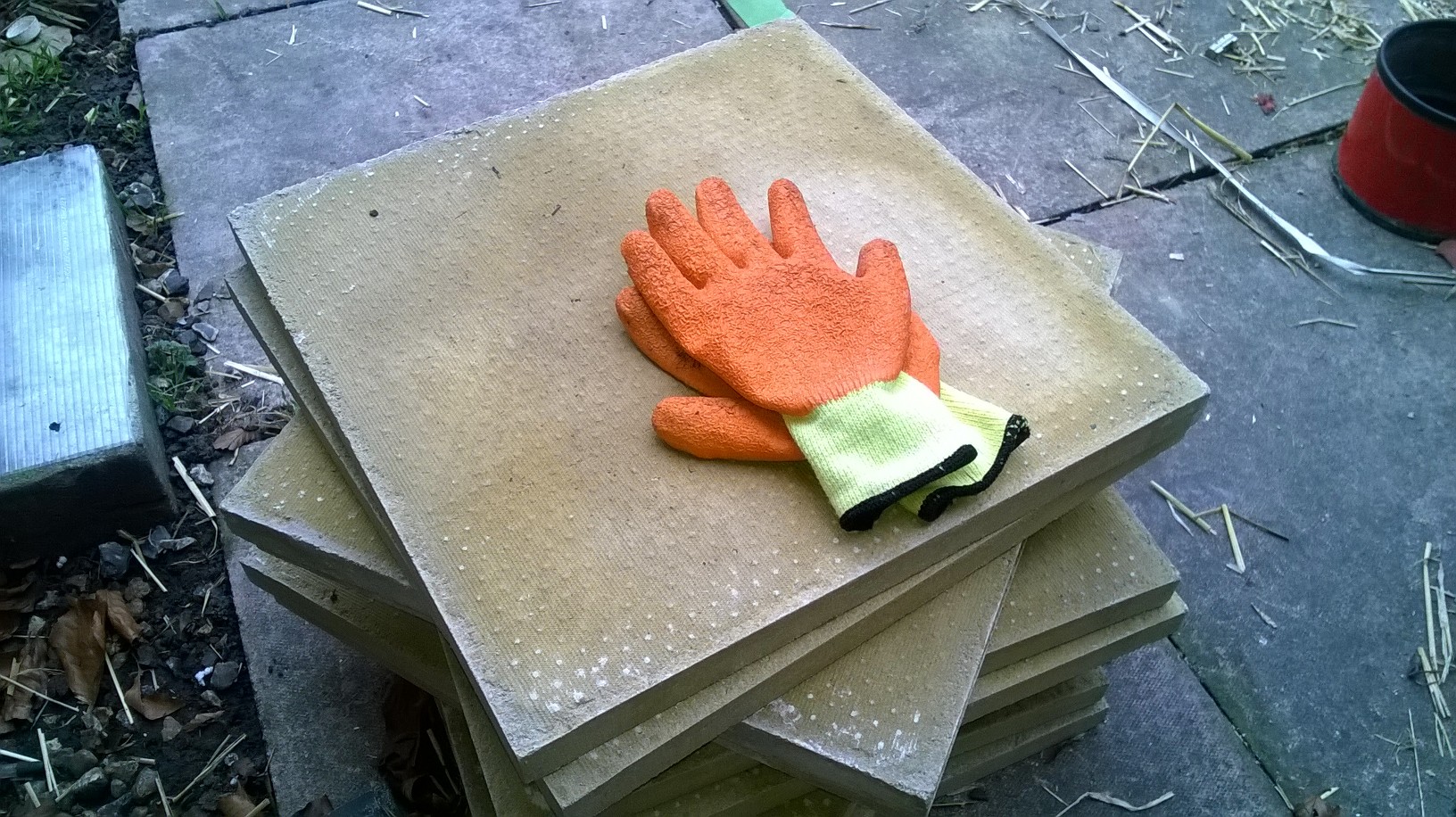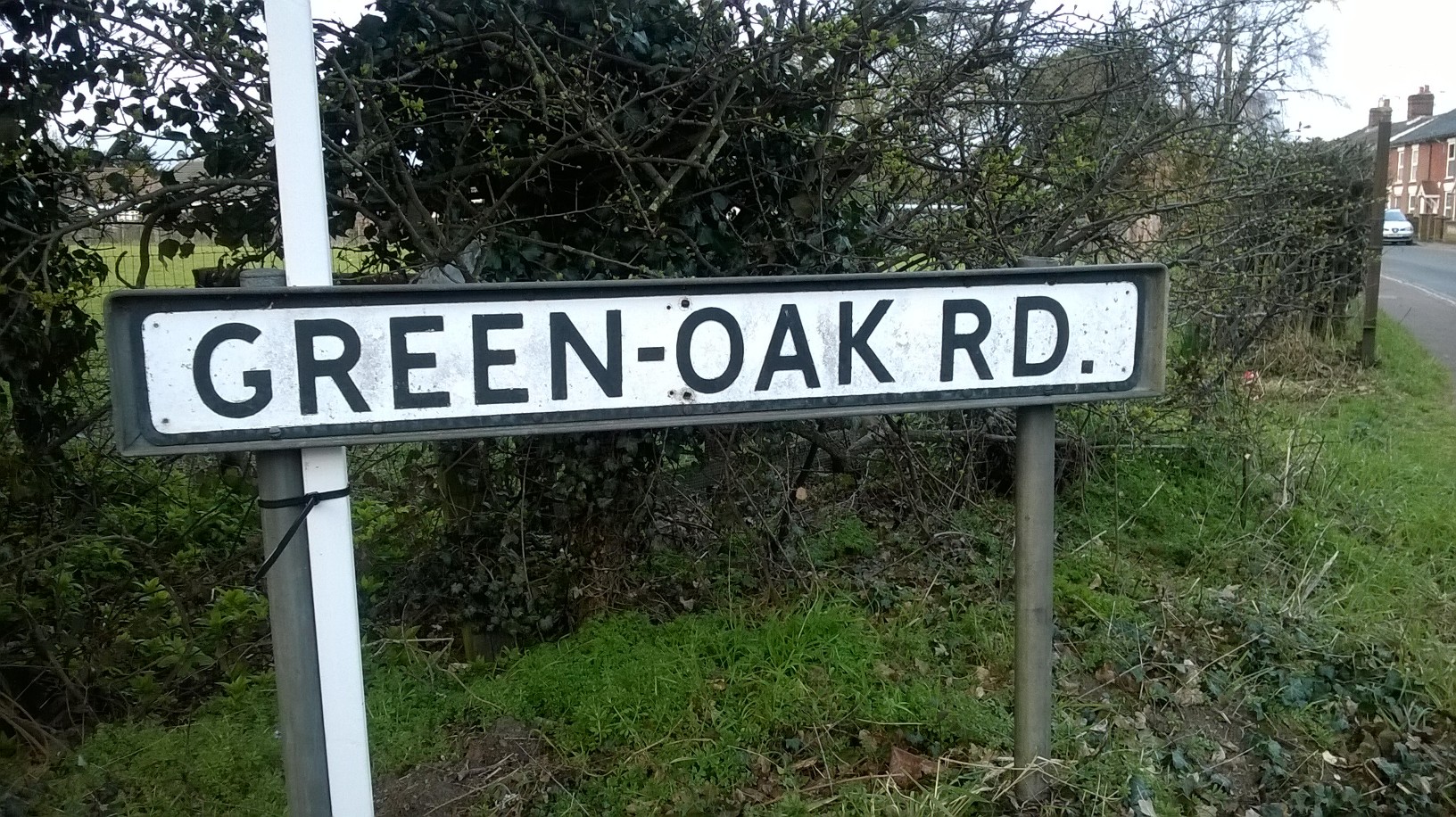 Lumia 535 Main Camera Shots: Outside shots.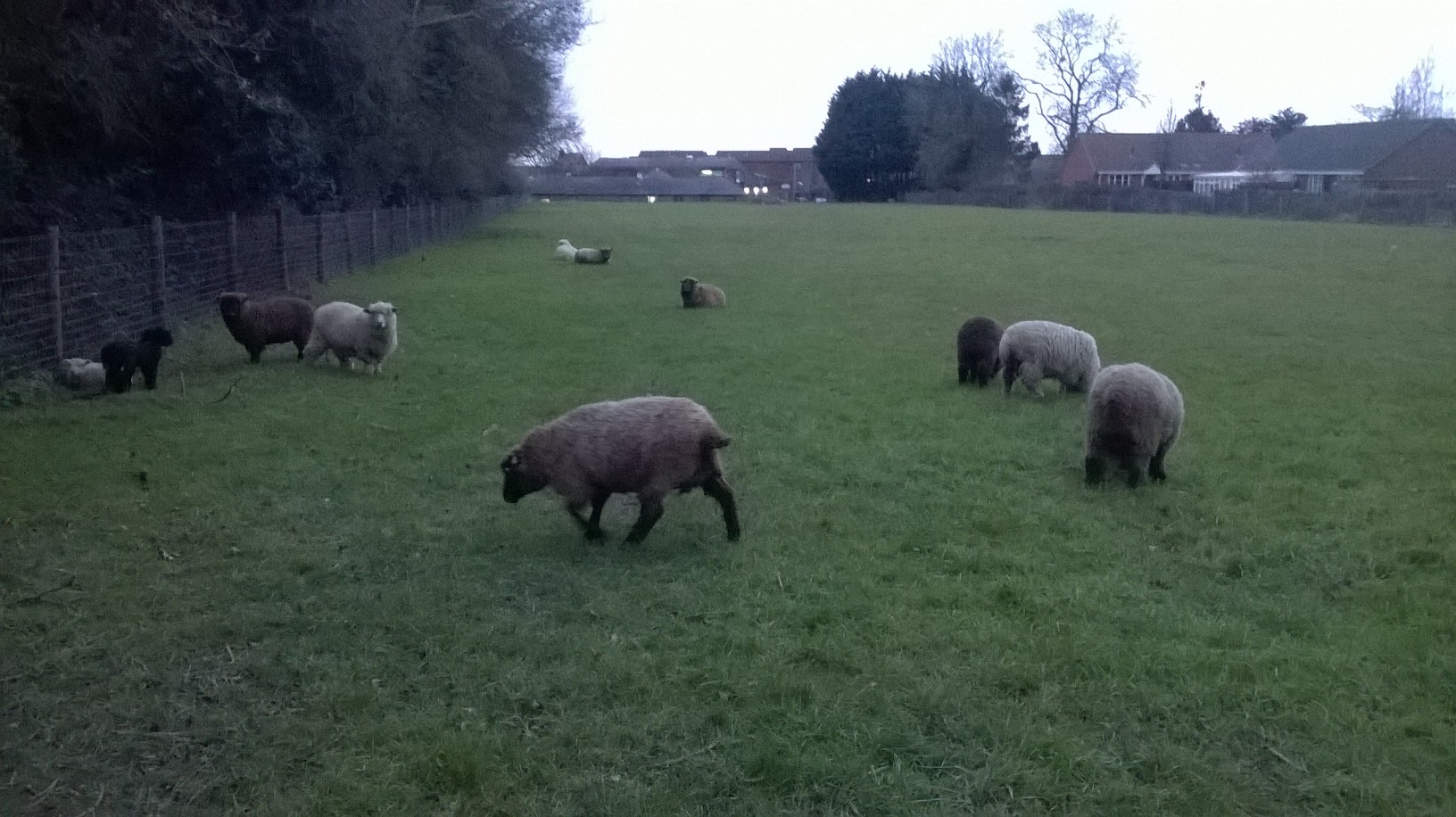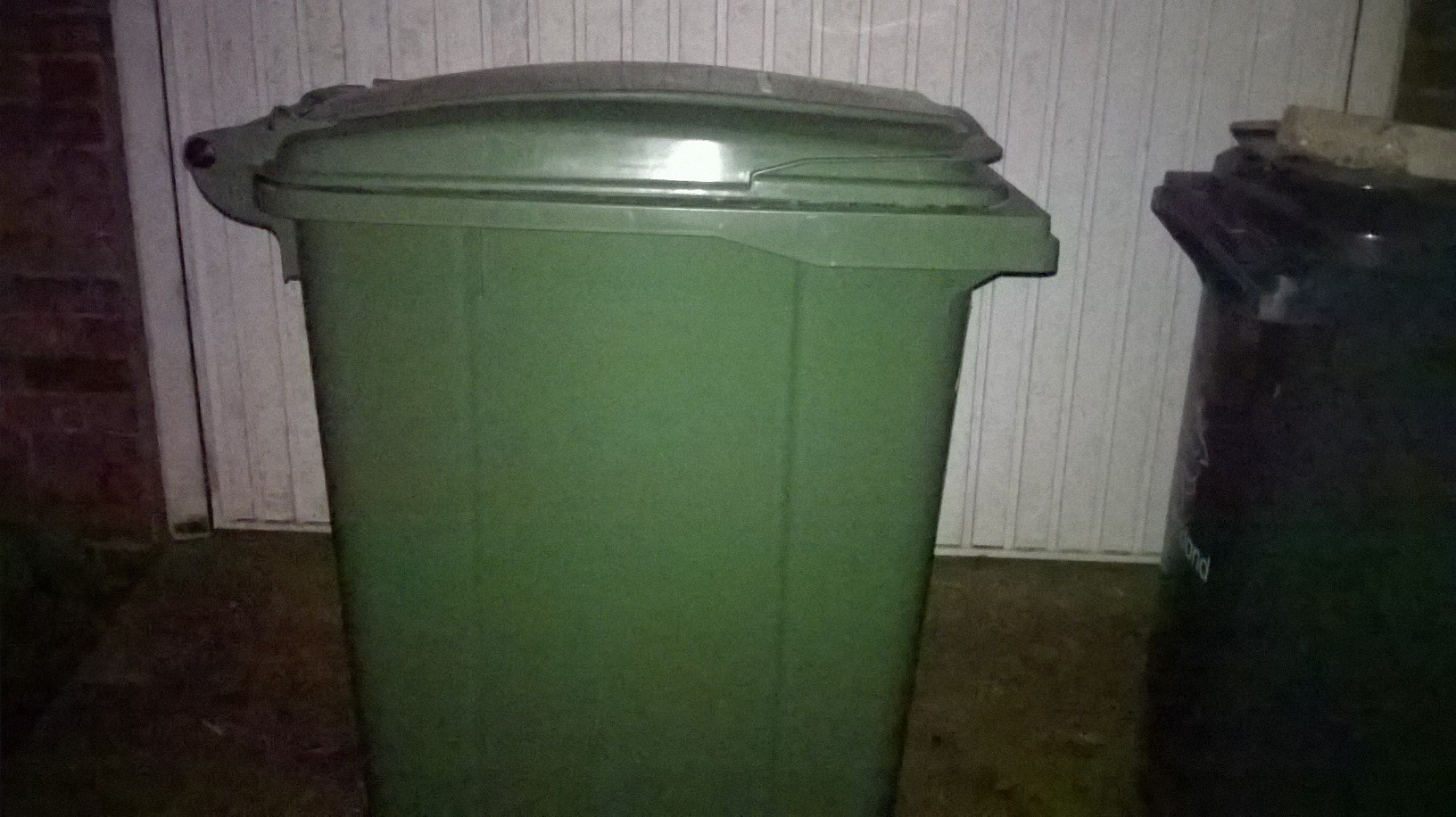 Lumia 535 Main Camera Shots: Outside low-light shot & outside night shot with flash.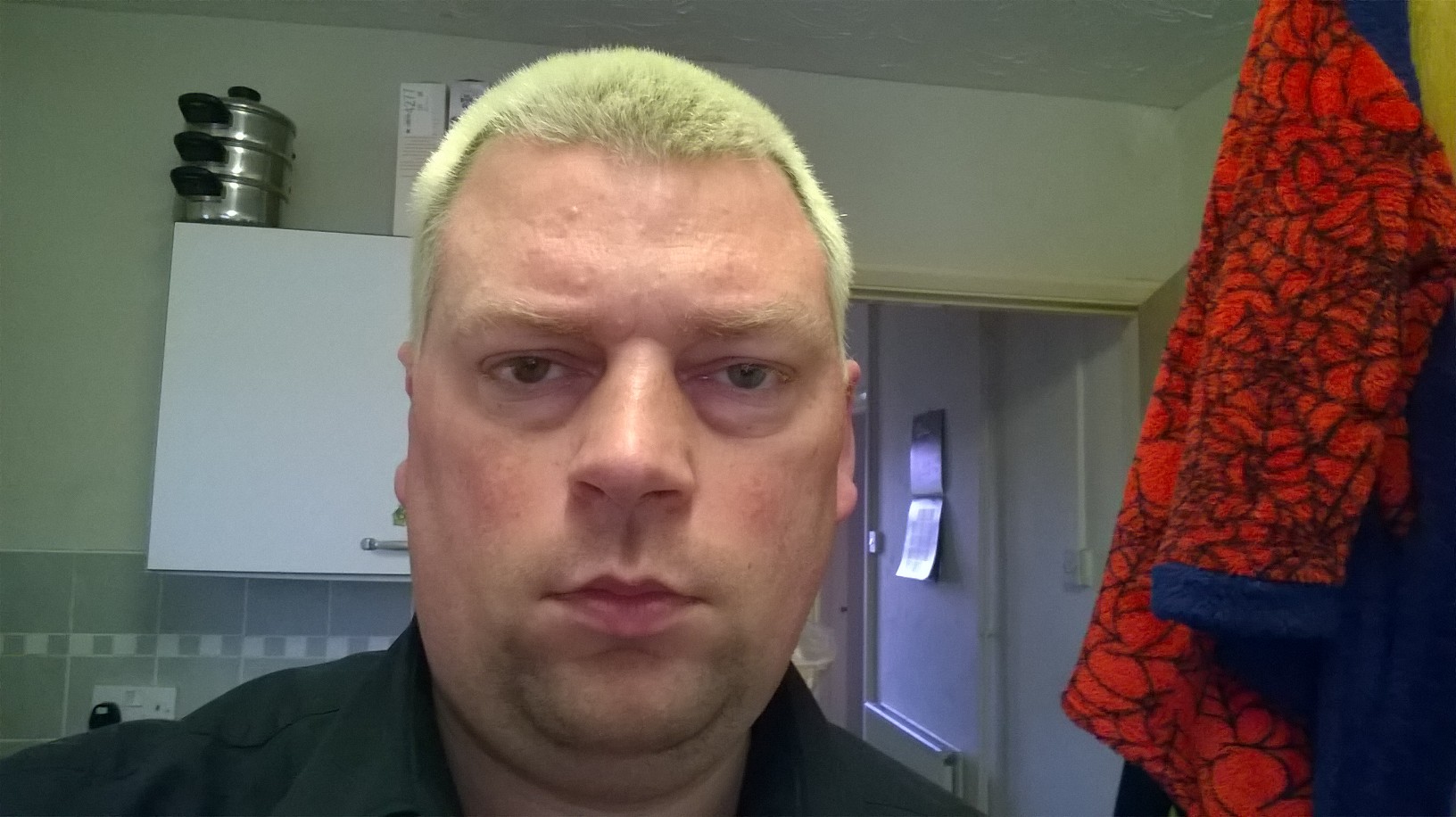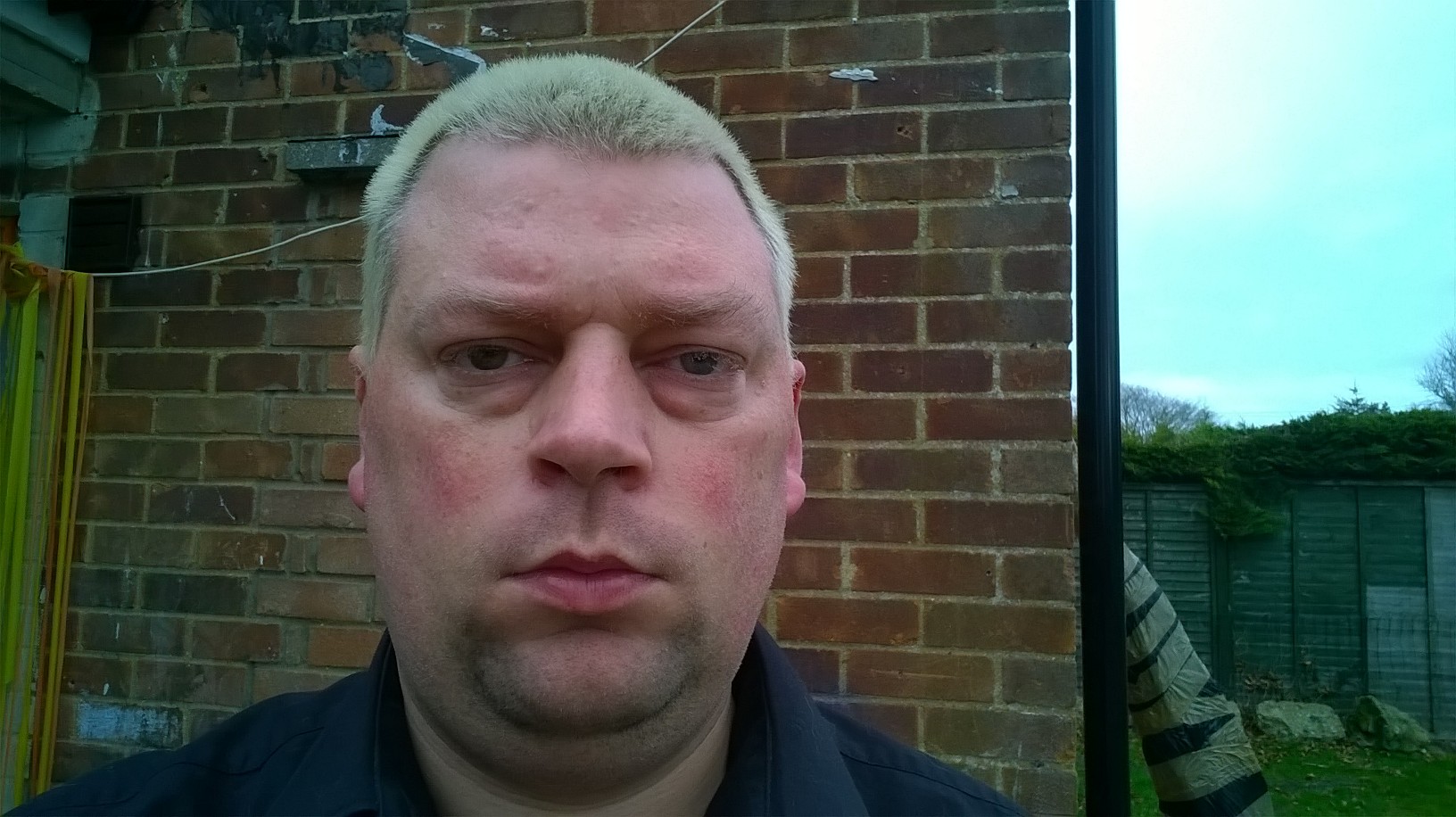 Lumia 535 Front Camera Shots: Inside selfie & Outside selfie.
Video recording is an area that lets down the Lumia 535. It cannot do HD videos, offering only 480p. This doesn't bother me too much. 480p still offers good quality, but video buffs might not want to step down from high def videos.
To be fair, this is a mid-range handset and the cameras perform well above what you expect on a phone in its price range.
Sound
Nokia have always excelled in terms of call quality and clarity and this transitions on to this Microsoft phone. It is loud, clear and even in noisy backgrounds I could clearly be heard and hear people.
I use a phone for listening to music and sound quality is a important to me. The loud speaker on the Lumia 535 is a bit weak. Listening through earphones produces a nice balance of sound without too much bass. My only complaint is it could do with being a bit louder, even at full volume it doesn't blast your ears.
Battery
The Lumia 535 packs a fairly hefty 1905mAh battery – which is removable. Windows Phone is a very optimised OS and whilst it has a big screen, its lower resolution helps. It should make it through an average day and a half of use, but heavy use could see it struggling to last the day.
Being removable means you can quickly swap in a fully charged battery – and at under £10 for a genuine battery, it a very cheap option.
As with a lot of Windows Phones – charging is quite slow. Not a deal breaker as I charge my phone up over night, but if you needed a quick top up you might not be impressed.
Heat
Whilst downloading my regular apps, I did notice the back of the handset got rather warm towards the top. This calmed down once the downloading had stopped.
Mac Compatibility
Using a Windows Phone with a Mac isn't a straight forward process. While iCloud access is seamless meaning contacts and email is easy to set up, using your phone with Mac OSX El Capitan isn't easy.
The Windows Phone App stopped working a few revisions of OSX back and Microsoft even pulled it from download. There is a third party fix to get the Windows Phone app to work in El Capitan.
Getting your photos off is also tricky. Even though when you connect your phone it auto loads Photos or Image Capture it doesn't see any images on the device. Bluetooth or email are easiest options to get images on to your Mac. I am hoping Microsoft will fix this at some point or release a new app for Mac OSX.
Windows 10 Mobile
Writing this article I am hearing reports of the official update to Windows 10 Mobile is being rolled out to certain devices and the Lumia 535 is one of them. I shall wait a while before updating my handset. I'd like to get a sense of the full experience on 8.1 before I upgrade.
Conclusion
The Lumia 535 isn't a budget handset, but it isn't top end either. Its quad core processor and 1GB RAM gives this device a very decent performance. The cameras are above average but nothing to wow hardcore photographers.
Initially priced around £100 when released a year ago, it can now be bought new for around £60 unlocked and even less on the used market. I paid £30 for mine and it came with a warranty.
For that price you get a very capable handset. Android fans will be screaming about which Android handsets you could get for that price, but for me I think you get more bang-for-your-buck on the Windows Phone platform.
I am loving the Lumia 535. It is a brilliant handset and a joy to use. Any Windows Phone fans will be pleased with this giant offering from Microsoft.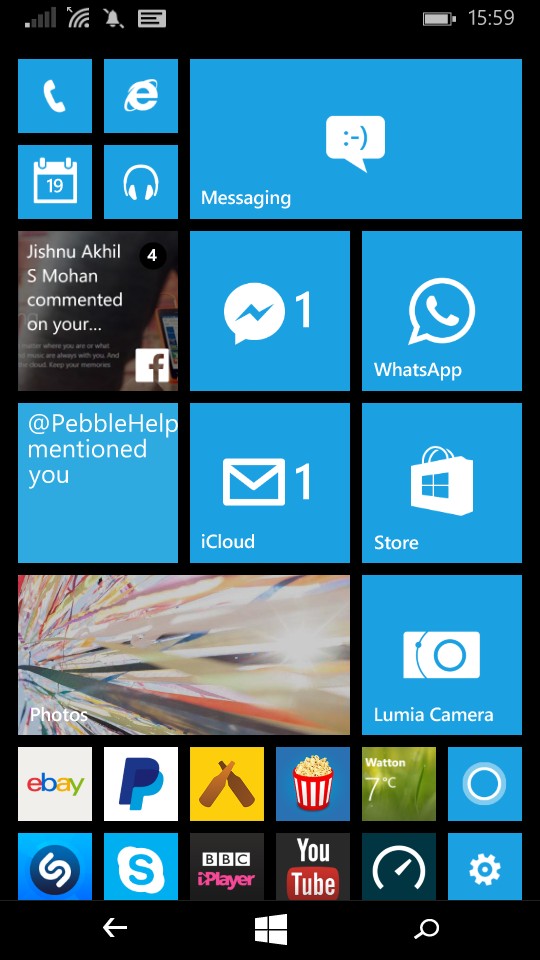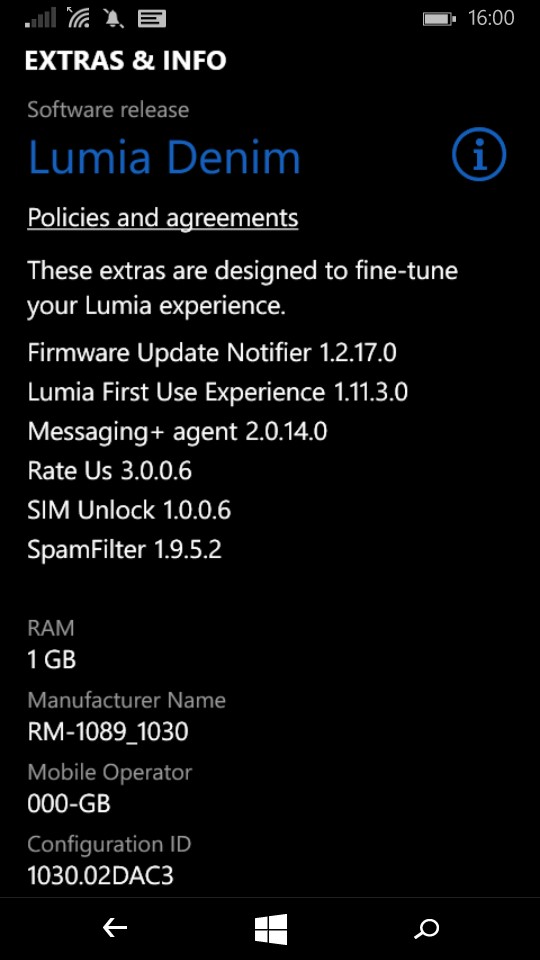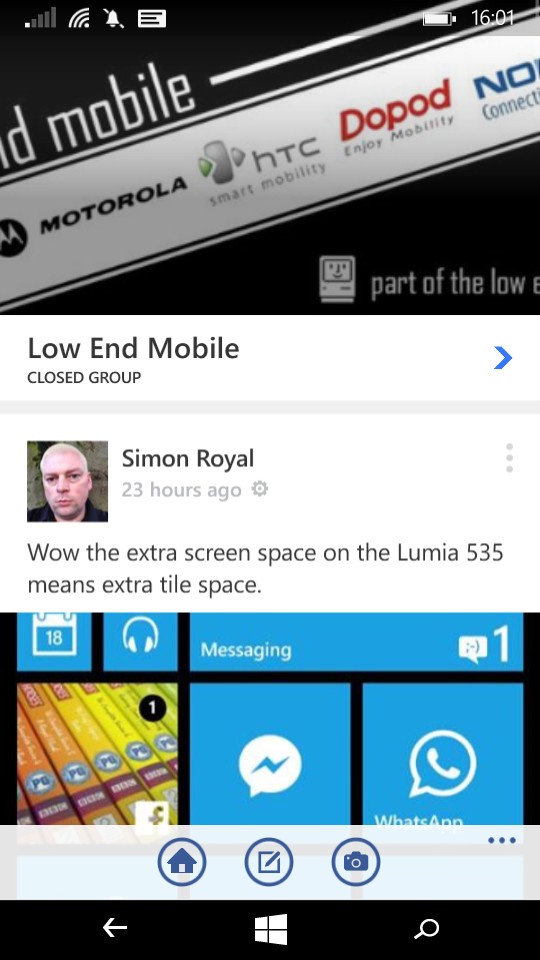 Lumia 535 Screen Grab: Home screen. Info screen. FaceBook group.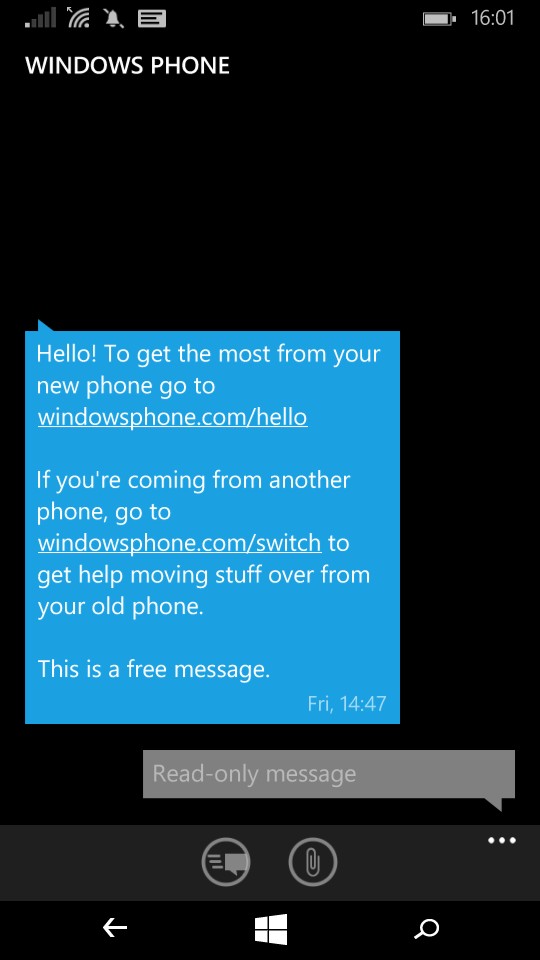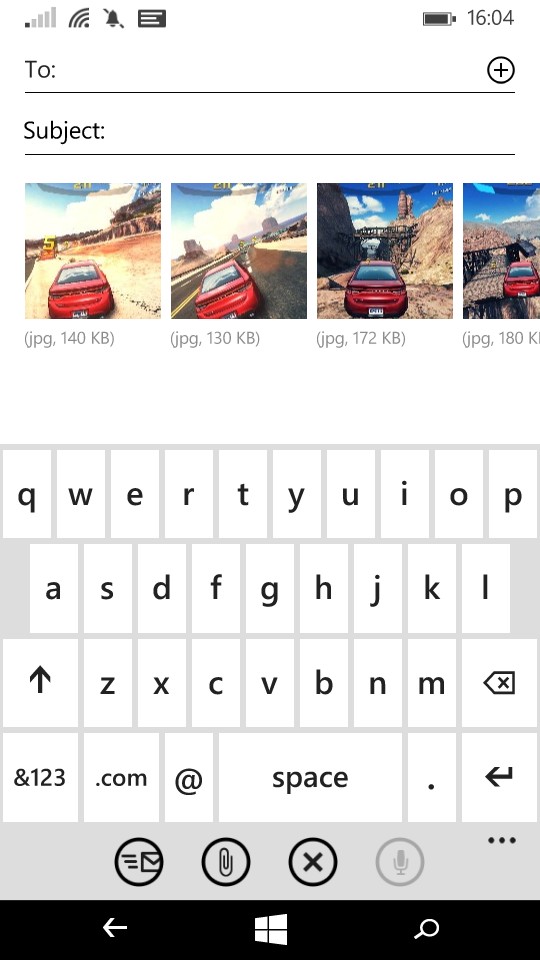 Lumia 535 Screen Grab: Messaging screen. Music player. Email screen.
---
Follow Simon Royal on Twitter or send him an Email.
Like what you have read? Send Simon a donation via Tip Jar.
---
Keywords: #microsoft #lumia535 #windowsphone #techspectrum #simonroyal
Short link: http://goo.gl/vO9fLB
searchwords: lumia535