Gone are the days when television was controlled by a few big players. There is so much more competition. I check out the streaming Now TV box from Sky.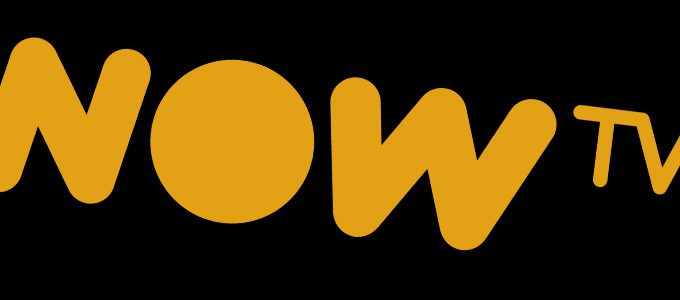 I am based in the UK, and our television viewing habits are a little archaic. Before the birth of the Internet, we were stuck with the government controlled BBC, which forces every household to purchase a TV licence, because the free-to-air service includes channels provided by the BBC.
Proving that you didn't own a TV is no easy task.
Even those subscribing to cable or satellite services such as Sky or Virgin Media are still required to pay for a TV license on top of their subscription service – because the BBC channels are included.
On Demand TV Viewing
With the birth of catch-up or on demand TV, the BBC started to loose their grip. It is now possible to watch television programs without paying for a TV license, if you can prove you aren't watching them live and do not own equipment to watch them live (i.e., a television).
Simply put, you could watch the latest episode of EastEnders (a British soap opera) provided by the BBC without owning a license as long as you didn't watch it when it was shown. If you watch it on 'catchup' after it has been aired, you don't need a license. This is actually a little known loop hole.
This might sound like an inconvenience, but the BBC are good at adding programs quickly to the catchup service BBC iPlayer – sometimes within an hour of them being aired.
Other UK television networks started offering online catchup services, and soon all our terrestrial channels provided it. Alongside these, streaming services such as Netflix were becoming very popular. At the time you still needed a computer to watch them, with some consoles offering access to YouTube and Netflix.
Dedicated Boxes and Sticks
The next step forward was the availability of set-top boxes and the ability to view more services on your games console. Small boxes or sticks that connected directly to your TV and your Internet connection (via ethernet or WiFi) providing catch up services or 'apps' all in one place.
This created a boom in new dedicated equipment. Apple has its AppleTV, Roku has it Streaming Stick, Google has its ChromeCast, Amazon has its FireTV/FireTV Stick, and Sky has its Now TV to name a few.
Which box you purchase will determine which additional services you get. As well as providing catchup, they also provide access to streaming services, some exclusive to certain boxes. Amazon Prime and Apple content is limited to their hardware only, while most other services are cross platform.
Now TV
My wife recently picked up a Now TV box, which is provided by Sky TV. Sky TV have long been the king of satellite TV in the UK, but times move on, and to keep in with new technologies, they ventured in to these streaming boxes.
The Now TV box, however, not only offers catchup, but you can purchase monthly passes to Sky packages. You no longer need to be in a contract with Sky to take advantage of their Movies or Sports packages. Now TV offers you contract free, month-by-month access, a top-up service if you like.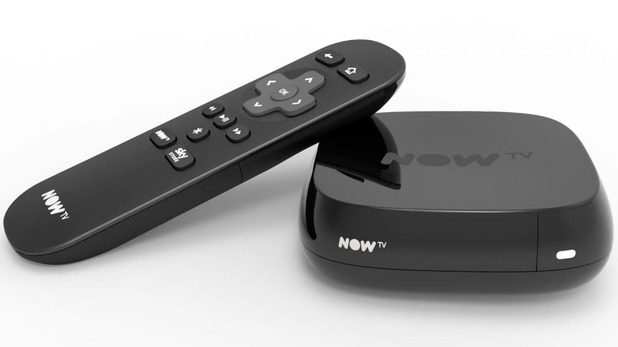 Our box is the second generation. It is a tiny 4″ black box. It features HDMI, ethernet, and a USB port and comes with a little remote for easy access. This tiny little box plugs in and is fairly easy to set up. If you have a Sky account, you can link to it – or you can create a free Now TV account.
Once installed and connected it to your Internet connection, either via ethernet or wireless, you are set to go.
If you don't buy a pass, then it is just a catch up box, giving you access to services such as BBC iPlayer, ITV Hub, 4 On Demand, Demand 5, Sky News, BBC News, BBC Sport, Vevo, YouTube, and Spotify.
You can also access many other services such as Fox News, Facebook, CNet, CNBC, Flixster, and Flickr.
Passes
Being a Sky product, you can purchase vouchers to gain access to premium content. This can be a daily, weekly, or monthly pass – excellent if you have a day off or over a holiday period and you want short access to more on your television.
When you buy a Now TV box, some come with passes to either Sky Movies, Sky Entertainment, or Sky Sport. My box came with a free two month pass to Sky Movies. This gives me access to over a 1,000 movies on demand which is updated monthly as well as being able to watch 'live' Sky movies on channels such as Sky Premiere and Sky Disney to name a few.
If it doesn't come with a pass, you can always grab a free 14 day trial.
Interface
The onscreen interface is very easy to navigate, and the box is very fast. Its simple remote has a few navigation buttons, some play buttons and direct Now TV and Sky Store buttons for quick access.
The films are sorted into genres for easy access, and you can also search for titles.
The Sky Store is welcome addition too. As with regular Sky satellite users, you have access to purchasable content. You can rent a movie, which are usually newly released titles.
Picture Quality
The quality of the picture was superb. Crisp picture, no juddering, and no buffering either.
My broadband has a 20 MB connection, which is pretty high for standard ADSL in the UK. My wife was watching a streaming film on our 32″ TV last night. I wasn't interested in it, so picked up my MacBook and started watching YouTube videos as well as downloading some large files.
None of this impacted on the video quality nor interfered with the streaming.
According to the Now TV site, streaming is done at 720p for games consoles and streaming sticks – including the Now TV – but iOS, Android, YouView, and your computer only does Standard Definition (SD). [SD is typically 576i (720 x 576 pixels) at 50 Hz in Europe, Africa, Australia, most of Asia, and parts of South America. 480i (720 x 480 pixels) at 60 Hz is considered SD in North America, most of South America, Japan, and a few other markets.]
A minimum of 2.5 MB broadband is recommended, but higher speeds means less chance of buffering or interference from others using your internet connection.
You Don't Need a Box
Now TV is also available on a variety of devices – you don't need to purchase a box, but it makes a convenient way to access it on your TV. You can also access Now TV on Roku, Chromecast, YouView, PS3, Ps4, Xbox 360, Xbox One, LG Smart TV, PC, Mac, mobile, and tablet.
Multi Room
One very neat feature I discovered yesterday is that you can have your Now TV account on up to four devices. You can, however, have it on only two Now TV boxes at once. You can buy a pass, add it to your Now TV account, and then access that pass on both Now TV boxes connected to separate TVs and watch both catch up and paid for 'pass' content on both TVs at the same time.
It's simple and works very well.
Conclusion
I was a bit skeptical when my wife picked one up, but I could see it being of benefit to those who like to watch films occasionally or want low cost access to movies, with access costing as little as £6.99 – or even less if you shop around.
It makes an easy way to access catch up services – which doesn't require a monthly pass, but gives a neat simple solution straight on your TV with a handy remote.
Gone are the days of big corporations holding us to ransom in overpriced annual contracts. The world has changed. Content is viewed differently. These streaming boxes are a great alternative offering totally free viewing with the option to pay for extra services as and when you want it.
TV is no longer king. It is the data providers who we rely on now.
---
A friend Carl Draper recently reviewed both the Google ChromeCast and the Roku Streaming Stick – alternatives to Now TV.
---
Follow Simon Royal on Twitter or send him an Email.
Like what you have read? Send Simon a donation via Tip Jar.
---
keywords: #nowtv #skytv #streaming #pass #box #ondemand #catchup #techspectrum #simonroyal
short link: http://goo.gl/hhaxTI
searchword: nowtv