Do you want to use your Windows Phone under macOS Sierra? You are in luck – there is now a fix.

The ongoing saga of Mac support for the Windows Phone platform has hit yet another snag. Microsoft removed the official Windows Phone app for the Mac a while back.
The Windows Phone app for the Mac worked fine until the release of El Capitan, and then issues arose. Connecting your phone to your Mac, the app just wouldn't recognise that a phone was connected, making syncing impossible.
For a company struggling to cut into the established smartphone market, dropping support for the competitors OS and not updating the only method for syncing really isn't the wisest move.
Luckily a kind and talented guy on the Microsoft forums named TomW80 created a fix. I wrote about the El Capitan Windows Phone App Fix back in late 2015.
Sierra Fix
However, with the release of macOS Sierra, the Windows Phone app was once again broken. Thankfully, TomW80 has come up wonders once again after reporting the issue to him. A few days later, and he has come up with a fix.
The Sierra patch requires you to have a copy of the Windows Phone app that has already had the El Capitan patch applied. Unfortunately, Microsoft's Windows Phone app for Macs isn't available officially anymore, and neither Low End Mac or TomW80 will supply it, so you will have to source an original version or an El Capitan patched version.
This is a little more complicated than the last patch. However, the instructions are fairly easy to follow – requiring a terminal window and copying and pasting.
For full instructions, visit https://tubeapps.net/wpsierra/
I tried it with a Nokia Lumia 620 handset running Windows 8.1, and it worked for me. I was able to once again sync music to it. The instructions should work for all Windows 7, 8, and 10 handsets.
If it works for you, please consider donating to TomW80 via PayPal.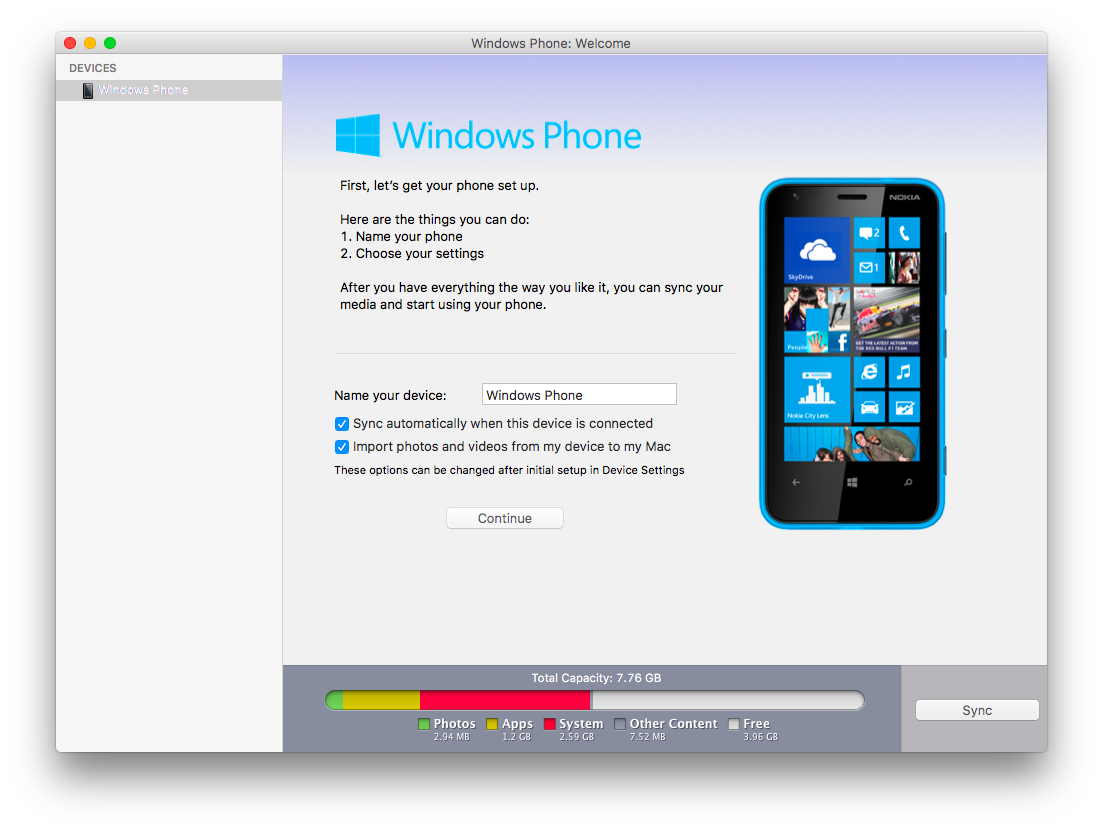 ---
Follow Simon Royal on Twitter or send him an Email.
Like what you have read? Send Simon a donation via Tip Jar.
---
Keywords: #macossierra #windowsphoneformac #windowsphoneapp #techspectrum #simonroyal
Short link: http://goo.gl/QPZuWX
searchwords: windowsphoneappfix