As a community-based resource, Low End Mac depends on its readers to help cover our expenses. We came to you on March 8 to request $2,000 in support to cover monthly expenses, taxes, and give us a bit extra to upgrade our old Macs and iPhones. You came through with flying colors!
At this point, over 85 readers have sent money via PayPal, ranging from $2.00 to $100. Most of those are one-time donations, but 14 have elected to support us on an ongoing monthly basis – and donations continue to come through. Thank you!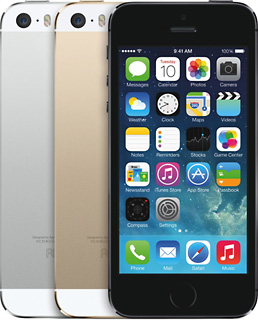 We're moving the money to our business account to pay taxes and other bills, and we're replacing one 4-generation-old iPhone 4S with a much more powerful iPhone 5S purchased from a coworker at a steal of a price. It's about six times as powerful as the 4S, which has grown increasingly sluggish under iOS 9, often locking up and sometimes spontaneously restarting.
We are looking for a second iPhone, one with 32 GB. Ideally this would be an iPhone 5S, but we would consider a 5 or 5C as well. We'd love an iPhone SE, but $499 for a new phone is more than we're ready to pay. We hope to find a 32 GB iPhone 5S for $250 or less.
Anyhow, thanks a million for your support. We will be running monthly fund raisers, but not at anything close to this month's level. Between hosting, phone service, internet service, insurance, taxes, back taxes, and covering a portion of household utility bills (based on square footage) plus some extra to replace old hard drives with SSDs and perhaps eventually some of our aging Macs with less aged ones (especially the 2007 Mac mini – a newer 4-core Mini or a 2008-2010 Mac Pro would be a great upgrade, although the current 2.0 GHz Core 2 Duo Mac mini is holding up nicely, especially since installing an SSD).
Thanks again for your encouragement and support. Low End Mac will be celebrating 19 years online in April, and we couldn't do it without you!
Dan Knight, publisher
Keywords: #thankyou #fundraiser
Short link: http://goo.gl/aHfHXS
searchword: thankyou