I love the original iPhone – but at nine years old, it really has had it's day.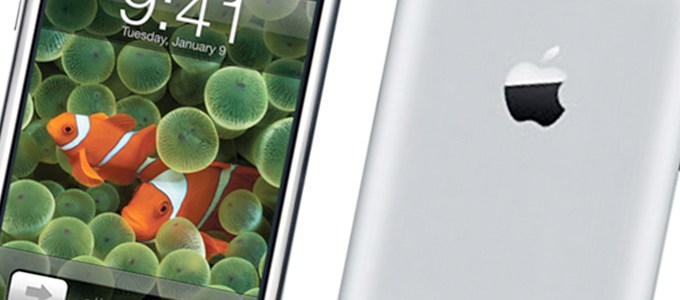 The tech world moves very fast, and this is ever more so in the mobile phone business. While iOS does a good job at supporting devices for around four years and Android is starting to follow suit, anything past that and it can't compete with the modern world.
Hardware
The original iPhone wasn't the greatest hardware when it was initially released back in 2007. It only had a 412 MHz processor with 128 MB RAM and featured a barely passable 2 MP fixed-focus camera. It also lacked 3G connectivity, GPS, Bluetooth file transfer, and even Bluetooth audio other than with the Apple Bluetooth headset.
Its successor, the iPhone 3G – released a year later – featured the same hardware with 3G data and GPS bolted on.
Android
Compare that to the first Android offering – the HTC Dream or T-Mobile G1 released late 2008, which had a 528 MHz processor, 192 MB RAM, 3G support, GPS, Bluetooth for file transfer and audio, and even a Micro SD card slot for storage expansion.
Both iOS and Android where highly unfinished operating system initially, and it took a few revisions and updates to fix them.
Updates
2009 saw Apple release OS 3 for the original iPhone, iPhone 3G, and newly released iPhone 3GS. The original iPhone didn't see all the features of OS 3 and the OS 3.1.3 update released in early 2010 was to be the last it would see.
iOS 4 was released in June 2010 for the iPhone 3G upwards, leaving the original iPhone out in the cold.
Once a device is cut from updates – especially in the Apple world – it starts its downward spiral towards being a great piece of tech history and nothing more. Apple then concentrates on its new products with their new features, and the older devices just become less and less appealing.
Data Connection
The lack of fast mobile data really was an odd decision. The original iPhone ran on the AT&T EDGE network, which is faster than GPRS, but also way behind 3G connections. In the UK it ran exclusively on the O2 network, another provider known for its poor 3G services.
Twitter and email is manageable over a 2G/EDGE connection, but surfing was painful on it in 2007, nevermind 2016.
Due to the limitations of the hardware, even surfing over WiFi on an original iPhone is quite slow.
whited00r
In 2010, the whited00r project was started, producing custom firmware for the original iPhone and iPhone 3G. They created heavily optimised firmware – offering extra speed and incorporated features from newer iOS back ported to OS 3.
When Apple changed the UI in iOS 7 in 2013, the whited00r team even managed to replicate it on the 2007 device – including control centre and notification centre.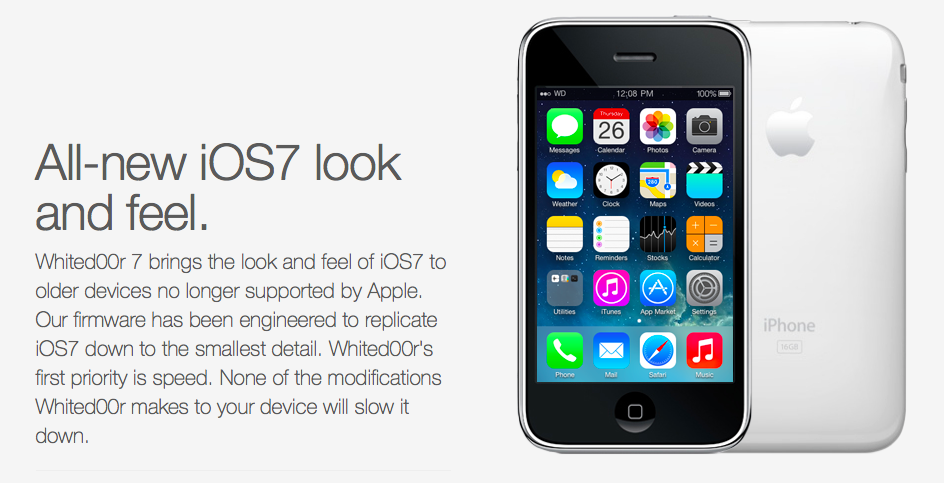 However, it seems even the marvels at the whited00r team have reached the end of what they can push onto a 9-year-old device. whited00r 7.1 was the last update in 2013, and it is looking very slim any further updates will appear.
Apps
OS 3 compatible apps are very few on the official App Store, and while whited00r provides its own custom App Store offering OS 3 compatible versions of popular apps, these are getting to the point where they don't work or aren't compatible with current standards.
Apps that used to work are crumbling, unable to keep up. A lot of them quit randomly too.
Push Notifications
Whilst trying to revive an original iPhone about a year ago I discovered that push notifications wouldn't work. I tried with regular firmware and legit activation as well as custom firmware and hactivation, and neither would offer push notifications.
I asked a few others worldwide, and they too had experienced the same issues. It would seem Apple have turned this feature off, another nail in its coffin.
No More Repairs
In 2013, Apple put the device into Obsolete status, meaning it will not offer repairs or spare parts or sell spare parts to repairers.
We need to rely on third-party parts and third-party repairers, although a lot of them have no experience with the original iPhone. Parts fail and batteries die, and it is increasingly hard to get these devices repaired.
What Can You Use It For
It's not all doom and gloom. For all its aging faults, the original iPhone is still a great phone and music player.
It's lack of 3G signal is an advantage in this instance. It gives it a constant and excellent signal for calls, even in poor areas. Calls are clear and loud – and of course text messaging works fine.
In terms of music, Apple have always excelled in terms of audio, stemming from its iPod days. The music interface is excellent – in a lot of ways it is better than recent versions which have bloated. Available in 4 GB, 8 GB, and 16 GB models – the latter two offering enough space for a few thousands songs.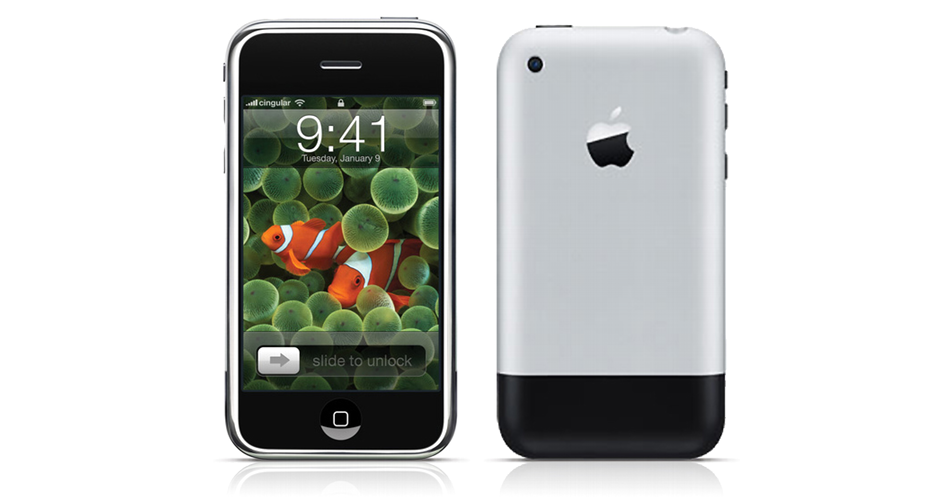 iPhone 3G
The iPhone 3G may suffer from the same speed issues as the original, but at least its 3G connectivity adds a small edge – meaning surfing out and about is possible at a decent speed.
Apple made a mistake offering iOS 4 to the iPhone 3G, which crippled it, and although fixed somewhat by update 4.2.1, it really can't cope.
It is also easier to repair, making it a slightly better option, and is currently only in the Vintage era, but it won't be long before it is pushed into Obsolete.
Conclusion
I love the original iPhone, but its lack of speed, ancient OS version, lack of apps – even under custom firmware – and Apple shutting down its notification system and offering no repairs or parts – it really is the end of the line for the iPhone that started everything.
I have been trying to keep this beautiful device alive for years, advocating its bonuses and promoting the great work the whited00r team have done.
But enough is enough. Want a phone for calls, texts, and music? Then these are good, but beware, because support or repairs aren't going to be easy, and batteries these days are most likely to be almost dead.
I have turned mine off and put it in a safe box. Packed away for nostalgic reasons. Kept as a reminder. Farewell good friend.
---
Follow Simon Royal on Twitter or send him an Email.
Like what you have read? Send Simon a donation via Tip Jar.
---
keywords: #originaliphone #iphone2g #whitedoor #techspectrum #simonroyal
short link: http://goo.gl/ktM0UA
searchwords: iphonedead, originaliphone