Microsoft just released Windows 10 Mobile to existing handset owners. I check it out and give you my initial thoughts.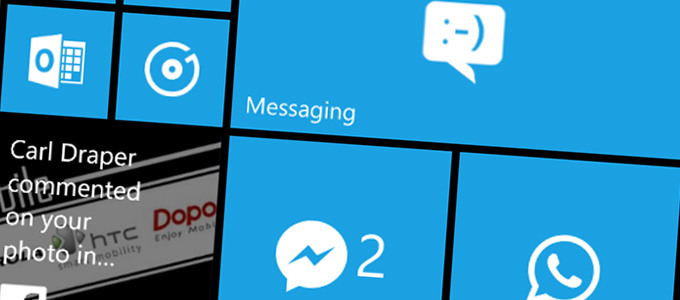 The world of Windows 10 Mobile isn't a smooth one. Its release was delayed, annoying loyal fans, and then the confusion over which devices would get it or not added further to the frustration.
Luckily my Microsoft Lumia 535 is on the list of supported devices, so today I took the plunge to upgrade it to Windows 10 Mobile.
Installation
To install, you first need to download the Windows Advisor app on your handset. This will check if your device is compatible and then set your device up for the update. Once Windows Advisor has done its magic, system updates are found in settings > phone update.
Now sit back and wait. And when I say wait, my update took a very long time. The initial download wasn't too slow – but then it sat on the 'gear screen' for over 4 hours.
The process was straightforward. It did everything itself, but it took a long time.
First Boot
Once it had booted for the first time, everything was sluggish – very sluggish. I don't know if it was doing major background processes or if anything else was going on. However, a reboot fixed this. Everything was back as snappy as it was under 8.1.
First Impressions
Windows 10 Mobile looks a lot like Windows 8.1. Anyone familiar with 8.1 will be instantly at home. Gone are the large headers and big menu items. Everything has been slimmed down.
The lock screen features smaller fonts – the home screen has tighter looking tiles with much smaller text, and this is replicated throughout the whole OS.
Bring up the app drawer, and your list looks a lot neater. All built-in apps looks cleaner. A prime example is the email screen, which now looks slick and superb.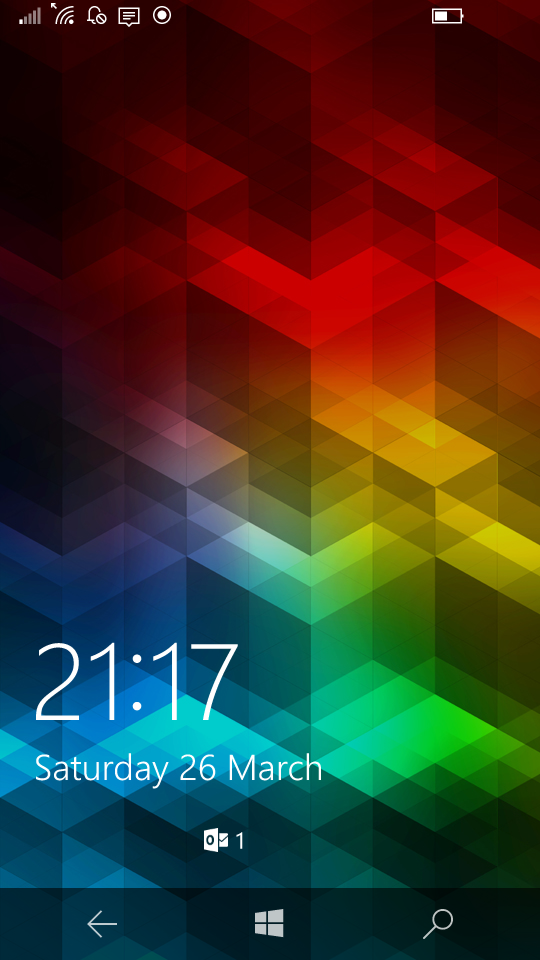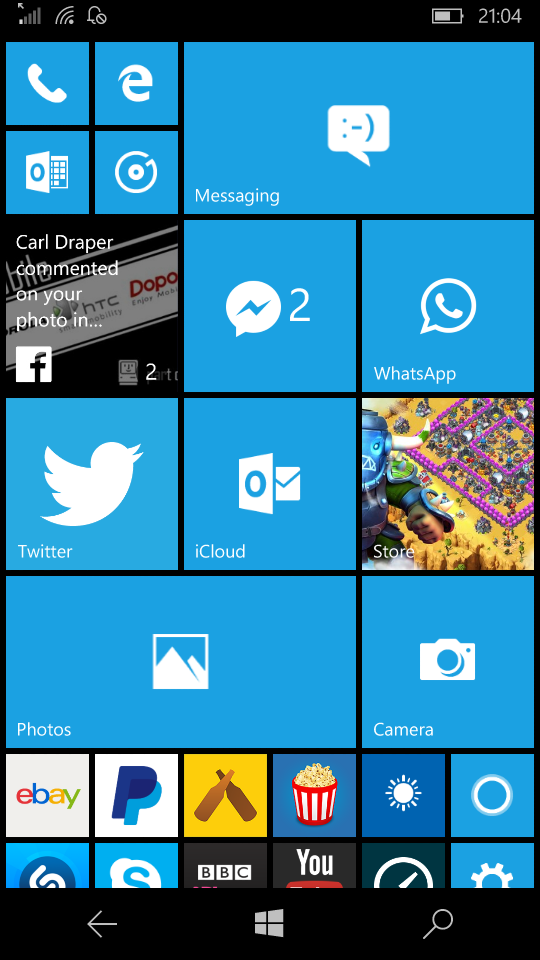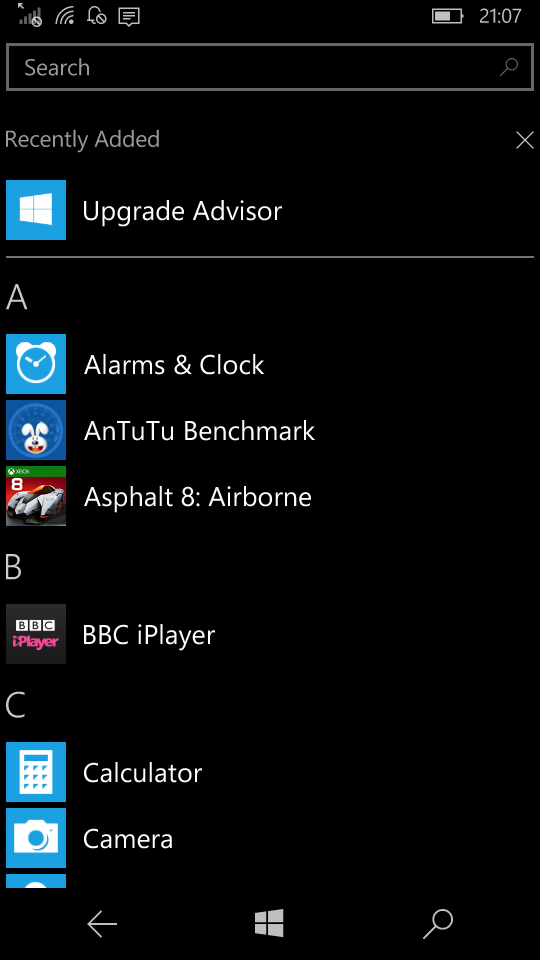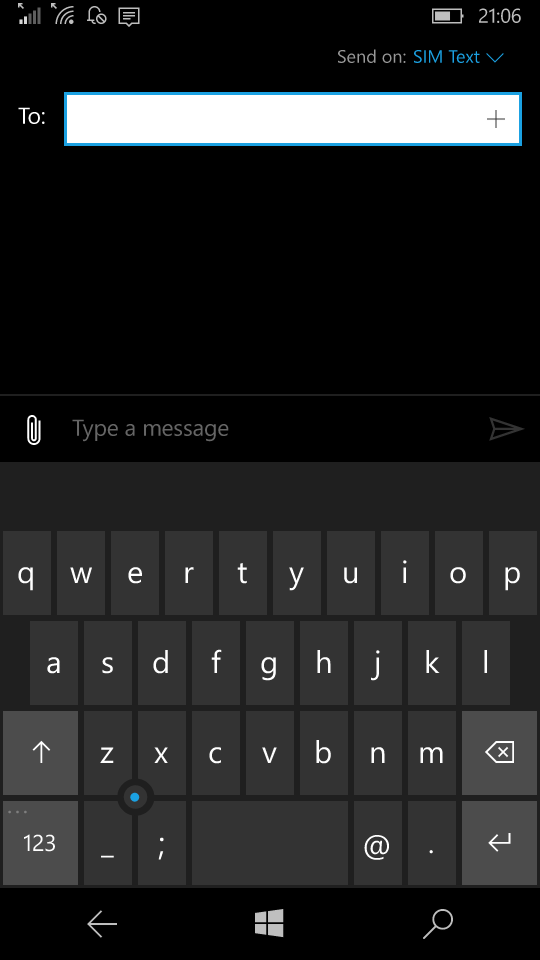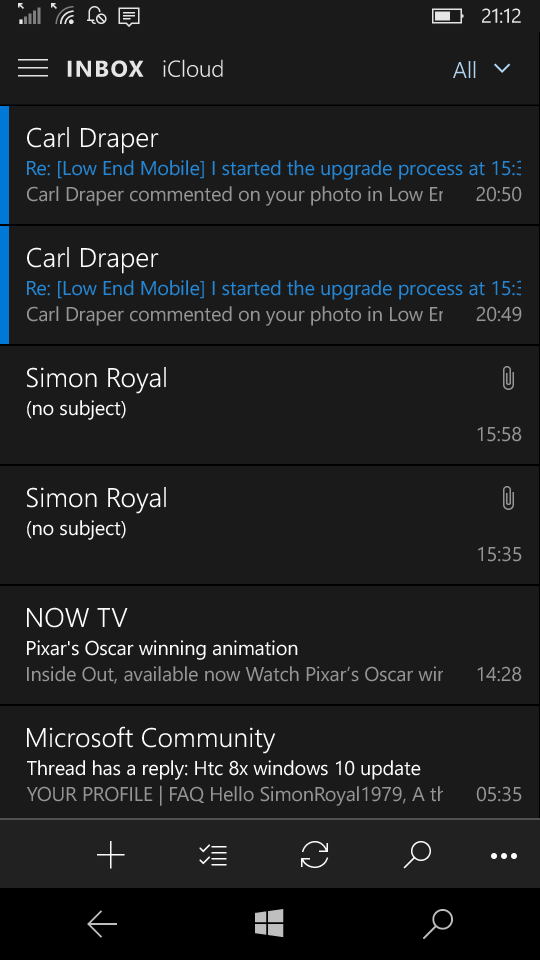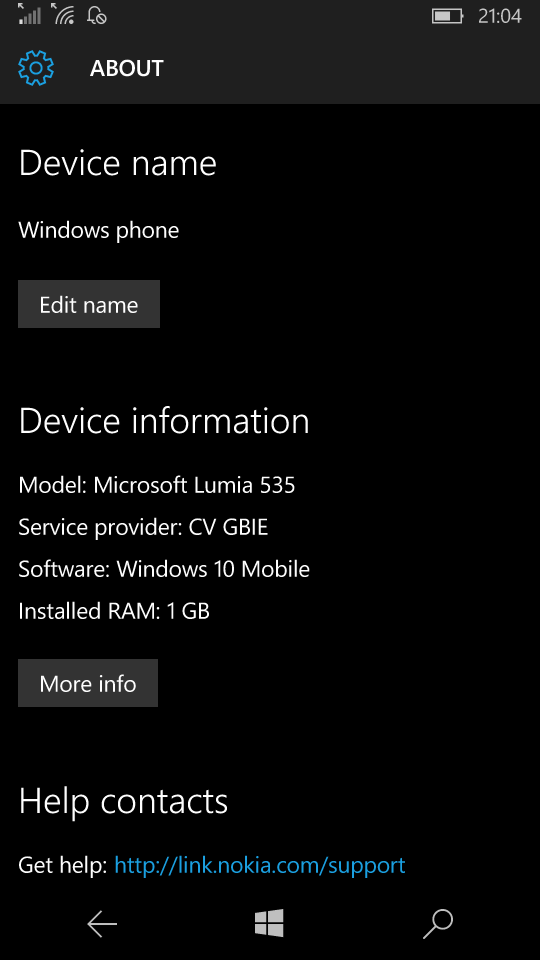 Third-party apps have yet to update their look, so loading up Facebook Messenger, for example, shows the large font look – but this should change with time.
Speed
A new OS upgrade can come with a performance hit. New features can stress existing hardware. Microsoft recently dropped devices with less than 1 GB RAM, and we can only assume this was for performance reasons.
My Lumia 535 is a midrange quad-core handset, and I was unsure how well it would take the update. After only a short period of time, I can say that so far I have noticed no difference in speed. The OS zips around just as it did under 8.1, with apps – including third-party – behaving just as they did before.
Windows 10 Mobile runs a dream on my Lumia 535 – something I am glad of.
Music
The one area that Windows Phone 8.1 let me down was the music player. Being used to iOS and its magnificent audio background, the Windows Phone music player interface was terrible.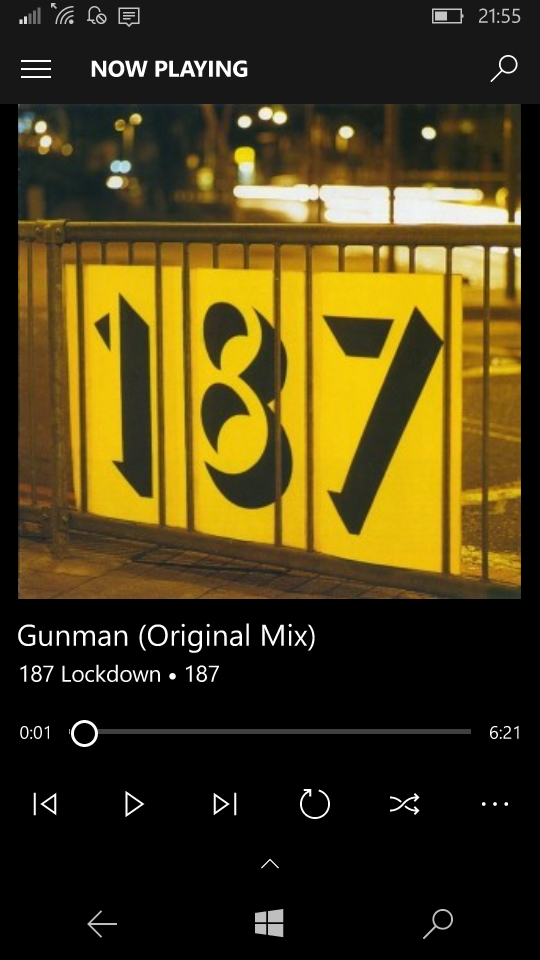 While Windows 10 Mobile still lags behind iOS, it has made a drastic improvement in terms of its music player. It is no longer clunky; it follows the rest of Windows 10 Mobile, bringing a revamped and slick music player.
Battery
I haven't had much time to test out the battery strain under Windows 10 Mobile. From my limited testing there doesn't seem to be any major drain issues.
The 1905 mAh battery stood well under 8.1, and as performance is the same I expect battery to be just as good – time will tell.
Conclusion
I've been playing with Windows 10 Mobile for a short time, and I am loving it. Microsoft has taken the best parts of Windows Phone 8.1 and given it a graphical overhaul whilst keeping the speed and ease of use.
If Microsoft could push this to more devices than it has promised, then Windows 10 Mobile could be a great success for Microsoft.
For further reading, check out my other Windows Phone related articles: Windows 10 Mobile Are You Sure Your Handset Will Get It and Windows 10 Mobile Isn't Coming To Many Existing Handsets And It Has Angered Loyal Fans and my Windows Phone 8.1 review. Plus handsets reviews for the Nokia Lumia 620, Microsoft Lumia 435, HTC 8x and Microsoft Lumia 535.
---
Follow Simon Royal on Twitter or send him an Email.
Like what you have read? Send Simon a donation via Tip Jar.
---
Keywords: #windows10mobile #microsoft #lumia535 #impression #windowsphone #techspectrum #simonroyal
Short link: http://goo.gl/DkteUA
searchwords: windows10mobile