Windows 10 Mobile might be the shiny new beast from Microsoft, but you ought to check if your handset will be eligible for it, as a lot won't be – and this hasn't gone down well with fans.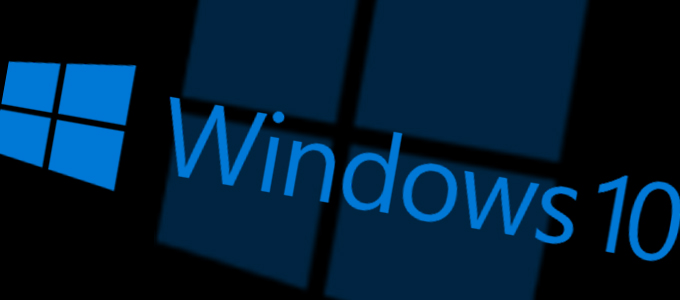 Treating your customers right is key to keeping hold of them in any field. In the smartphone world, this is done by producing good hardware and offering good long term software support.
It seems as though Microsoft missed this memo when it came to their Windows Phone or Window Mobile (whatever they choose to call it these days) venture.
Windows Phone 7
Windows Phone 7 launched in 2010 and was a massive shake up from its previous mobile system. Microsoft ditched its business-orientated clunky devices for sleak new touchscreen ones aimed at the consumer market, with a whole new App Store and a whole different experience.
Windows Phone 8
This could be forgiven once. However, with the launch of Windows Phone 8 in 2012, Microsoft did it again. Windows Phone 8 might have been built on its predecessor's foundations, but it pushed Windows Phone 7 hardware aside, offering none of them the ability to upgrade to the new OS. Developers soon abandoned Windows Phone 7 for 8, effectively killing off Windows Phone 7 very quickly, and support for it officially ended just four years later in 2014.
Microsoft tried to appease this by offering the 7.8 update, which had a lot of the new features of Windows 8, but it still left a bad taste in customers' mouths.
Windows 10 Mobile
Fast forward to 2015, and Windows 10 Mobile is on the scene. Preview versions were offered to those who signed up for them, and it seemed Microsoft had learned their lesson. User with just about every Lumia and Windows Phone 8 capable device could run the preview version of Windows 10 Mobile if they wanted to, and Microsoft made several announcements claiming all Windows Phone 8 users would be able to upgrade.
This sounded great, and it almost made up for the delay in releasing Windows 10 Mobile.
March 2016 finally saw Windows 10 Mobile released, but not to everyone. It seems the majority of its loyal fan base with existing hardware is being swept aside once again.
Those that have been lucky enough to upgrade – I am waiting to upgrade my Lumia 535, which is on the list – have experienced a lot of issues, from performance to heat to usability.
Backtrack
Microsoft backtracked on its previous claims and promises. It now states that no devices with 512 MB RAM nor any non-Nokia/Microsoft handset will be eligible to upgrade. Some handsets that ran the Windows 10 Mobile preview will be booted from the final version, leaving them stranded.
This included their most popular handset, the Nokia Lumia 520 from early 2013, because of its 512 MB RAM.
However, this is not just limited to low-end hardware. Microsoft could be forgiven for cutting those with 512 MB RAM due to performance issues. But what about the HTC One M8 For Windows from late 2014 with 1 GB RAM or the Lumia 1020 from 2013 or Lumia Icon from 2014, both with 2 GB RAM. These, along with other high powered handsets, have been booted too.
The current list of supported handsets includes the Lumia 1520, 930, 830, 730/735, 640/640 XL, 635 (1 GB)/636 (1 GB)/638 (1 GB), 540, 535/532, and the 2015 budget handset 435/430.
Microsoft are cutting off high-end phones that are 18 months old, and it has angered the few loyal customers Microsoft have.
For a company trying to squeeze in to a very competitive market, I expected them to pull out all the stops to make the switch more appealing, but this kind of attitude and treatment stinks.
Angry Users
The general comments on various forums and articles is a distaste for Microsofts attitude, and a 'that's it – I'm switching platforms' and 'I'll never buy another Windows Phone again' can be found throughout.
Windows Phone has been a guilty pleasure of mine for a while, and I even considered switching from iOS at one point, but this lack of customer care has really put me off.
Apple support your handset for about four years. You expect it when you buy an expensive phone. Android does the same. If you buy a budget £50 Android, you don't expect the same level of long-term support as a £500 one.
But what you don't expect is your flagship £500 Windows Phone to be ditch in under a two years.
Conclusion
Unless Microsoft make a huge U-turn, I think their path into the mobile market is all but dead. I won't buy another one, and I certainly won't recommend them anymore.
---
Follow Simon Royal on Twitter or send him an Email.
Like what you have read? Send Simon a donation via Tip Jar.
---
Keywords: #windows10mobile #microsoft #windowsphone #windowsmobile #angryfans #loyalfans #techspectrum #simonroyal
Short link: http://goo.gl/qtP71S
searchwords: windows10mobile