Tiny bluetooth earpieces are becoming very popular. I take a look at the GoNovate G8 earbud.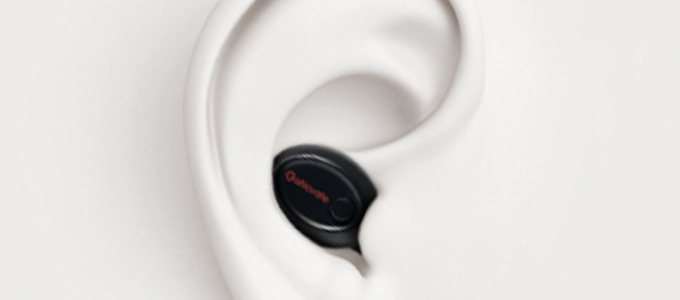 Bluetooth has been around for decades, but gone are the geeky star trek style bluetooth headsets that while were perfectly functional were made fun of.
The move to wireless audio headsets has made listening without wires slightly cooler. Bluetooth headphones and earphones are a growing craze, so much so that the likes of Apple and Motorola released smartphones without physical headphone sockets relying purely on bluetooth.
Reinvented and redesigned, tiny earpieces that fit in the ear – dubbed earbuds – and are almost invisible or just look like a hearing aid are becoming very popular. The web is awash with them and I decided upon a GoNovate G8 mini bluetooth earbud. GoNovate offer a range of tiny earpieces but the G8 seemed reasonably priced and very well reviewed – so I ordered one from Amazon – for a mere £13 plus postage.
Very often products are overhyped and leave you disappointed so it is great when something surprises you in a good way.
The GoNovate G8 is absolutely tiny – but it crams a lot in. For a full review check out my video below.
This minuscule earbud comes with two magnetic USB chargers and a carry case. It offers up to 6 hours of music/talk time from a single charge, which is very impressive given its size and achieved by using Bluetooth 4.1 which is low powered. After 3 hours of listening to music constantly, mine is still going and I haven't found it uncomfortable or irritating.
However it is the audio quality that really stands out. Call quality was superb for both me and the recipient and music playback was the best I have heard out of any earpiece or earphone. At 30% volume, music is loud and clear – by 70% I was beginning to have my ear canal blasted. I didn't push it any further. Superb volume and the deepest bass I have ever come across, this little thing has to be heard to be believed.
Being wireless, it really needs to offer a good range. Quite often I place my phone next to me, but will then get up to another room. The G8 offers excellent range – up to 33 feet – with no crackling, breaking up or call/music playback issues even when going upstairs to the floor above.
An added bonus is you can pair to two devices at once, that means two phones and have the ability to answer either via your earbud. You could also pair your phone and computer which means you could listen to your computer and still pick up calls on the same earbud.
I should point out this is a single earbud, not a pair. I often walk around listening to music or just having earphones in waiting for a call. I don't want to blot out the world, I want to be able to have a conversation with someone whilst music is playing quietly in one ear without the need to remove it, so a single earbud is ideal.
Its size means it has only one multifunction button – which controls power, pairing, music pausing, call answering and last number redial. I would have liked it to activate 'OK, Google' to allow total hands free, but its single button doesn't allow for this.
While it has an LED which comes on when you turn on and pair, it doesn't flash when in use like other earpieces, making it very discreet.
It ships with two magnetic USB chargers which is great incase you lose or break one – it also means you can keep one at home and take another with you, but with enough battery to last an average day you shouldn't find yourself charging mid way.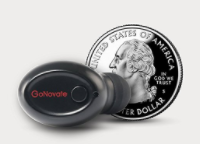 Very rarely am I so impressed with a piece of tech – but this tiny GoNovate G8, is both fantastic and low priced. Whether you are wanting something to use as small handsfree or for something to listen to music through – this cannot be beaten.
---
Follow Simon Royal on Twitter or send him an Email.
Like what you have read? Send Simon a donation via Tip Jar.
---
keywords: #gonovate #g8 #mini #bluetooth #earpiece #iphone #android #mac  #techspectrum #simonroyal
short link: https://goo.gl/TDtV6B
searchwords: gonovateg8