A decade of iOS. I look at my favourite features.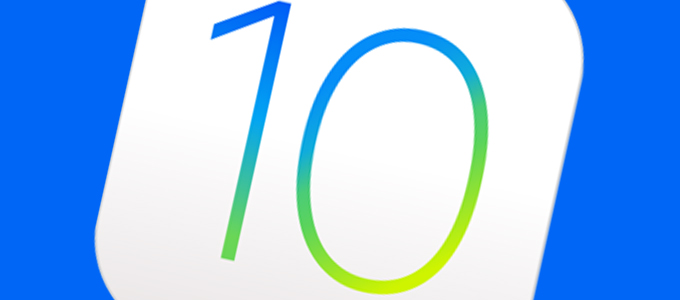 I have just completed my series of articles on the first ten versions of iPhone OS (a.k.a. iOS). It was a pleasure to look back at the progress of Apple's mobile operating system, but not an easy task by any means.
If you haven't read them, start with iPhone OS 1: The Beginning of an Era and work your way through to iOS 10: Get the Balloons Out.
Using iOS for years, you forget the journey it has taken to get as polished and finished as it is today. Its early days were a rocky start and a miracle how it and the original iPhone ever became as big and established as it is today, muscling it's way in and pushing out the likes of then leaders Nokia and Blackberry.
The first two versions of iPhone OS really were terrible. They lacked essential features that other systems had and were full of bugs. iPhone OS 3 went a long way to fix this and became the first version I enjoyed using.
Below are some of the killer features that I love and use every day – some exclusive to iOS, some not.
FaceTime
iOS 4 introduced the first must have feature on my list – FaceTime. Video calling is nothing new, even if Apple would have you believe it was. I had it on the Three UK network back in 2005 and then via Skype more recently than that.
FaceTime was introduced in 2010 with the iPhone 4, and originally over WiFi only. It was later updated in iOS 6 to work over cellular but required an iPhone 4s upwards to do so. FaceTime Audio was introduced with iOS 7.
Multitasking
Introduced for the iPhone 3GS upwards (leaving the original iPhone and iPhone 3G out), it was now possible to multitask. Pressing the home button no longer just closed an app and brought up the home screen – apps were now able to run in the background, and double clicking the home button brought up a list of what was running and the ability to close running apps.
Folders
No longer did you have to have pages and pages of icons, you could now group apps/games into folders for easier access. A simple idea, but it keeps your phone tidy.
iMessage
iOS 5 might have been a small update, but it brought the biggest new features that I use every day. iMessage took standard text messaging and enhanced it. Similar to BlackBerry Messenger, it allowed pictures and videos to be sent over a data connection, therefore not costing on a per-message basis.
Unlike BBM, it uses the same app as SMS. iMessages went blue, regular SMS went green.
Siri
iOS 5 also brought Siri, the new digital assistant from Apple, requiring an iPhone 4s upwards. It offered voice controlled interaction with the OS and third party apps – growing with each subsequent release. It expanded on the Voice Control of previous versions of iOS.
Twitter Integration
Android had the ability to change default apps and interact with third party apps for a long time, but Apple dragged its 'closed off' feet for a long time. iOS 5 finally saw it integrate Twitter – allowing direct tweeting from the OS and sharing via apps to Twitter.
Facebook Integration
Following on the Twitter integration, iOS 6 brought Facebook integration – allowing direct posting and sharing via apps.
Do Not Disturb
iOS 6 brought another new feature, Do Not Disturb. It is a simple feature that allows you to set quiet periods where your phone automatically stops making noises and lighting up, designed mainly for night times. You can also have a list of callers who can get through.
New Look
Hardly a new feature. but it is probably one of the biggest shake ups in iOS history. iOS 7 brought a whole new lighter, thinner looking design, which subsequent versions would build on.
HandOff
Part of Continuity, HandOff was introduced in iOS 8, allowing tighter interconnectivity between your Mac and iDevices. It built on Messages/iMessages, which could previously send and receive iMessages only between Apple devices. Now it was possible to send and receive SMS from your Mac too.
Say Caller
A small feature finally added in iOS 10, but one that I have waited for a long time since switching from Symbian/Android, is for the phone to read out the name of the person calling.
Updates
One of Apple's strengths is its long update life. Four years supporting a handset is a good run, and something Android manufacturers have paid attention to, forcing them to up their game.
Of course iOS runs on more than just the iPhone, currently offering up to 20 devices covering iPads, iPod touches, and even Apple TV.
Hardware
iOS wouldn't be as pristine as it is without the hardware to back it up. The iPhone might have started off on the back foot in terms of specs, but it soon made up for it, and while the design has primarily stayed the same, the internals have drastically changed.
Conclusion
I love iOS. It's stable, slick, gorgeous to look at, and integrates perfectly with Mac OS X and the whole Apple ecosystem. Couple that with superbly designed hardware, and you have a beautiful combination. The iPhone hasn't changed much overall in terms of design, tweaking it, improving it, and making it thinner.
Android has improved over the years, and if I am honest, both look fairly similar, with each pulling features from the other. My kids have Motorola Android handsets, and I am impressed with them, especially for their low price point. I had a look at Windows Phone too and was impressed with it, but the lack of Mac OS X support and poorer app/game support.
It was a fun look back at the progress iOS has made, and cements why I love iOS so.
---
Check out all ten articles:
---
Follow Simon Royal on Twitter or send him an Email.
Like what you have read? Send Simon a donation via Tip Jar.
---
keywords: #iphone #ipad #ipodtouch #macosx #osx #apple #integration #facetime #handoff #updates #facebook #twitter #donotdisturb #history #techspectrum #simonroyal
short link:
searchwords: tenyears