In fall 2019, Apple announced their 16th major release of macOS, version 10.15 Catalina. This was the one which shipped with Apple SideCar, a system function/extension which allows you to use your iPad as a second display for your Mac. This means until October 7th 2019, there was no such analogue to the feature.. or was there? Introducing, Luna Display! I can't say for sure how long this has been out, but I purchased this product in Late Spring/Early Summer 2019, and it worked in Mojave 10.14 with my then-daily driver, a 15″ 2018 MacBook Pro. In this article, I'll briefly cover my experience with this product, and whether or not I personally recommend it.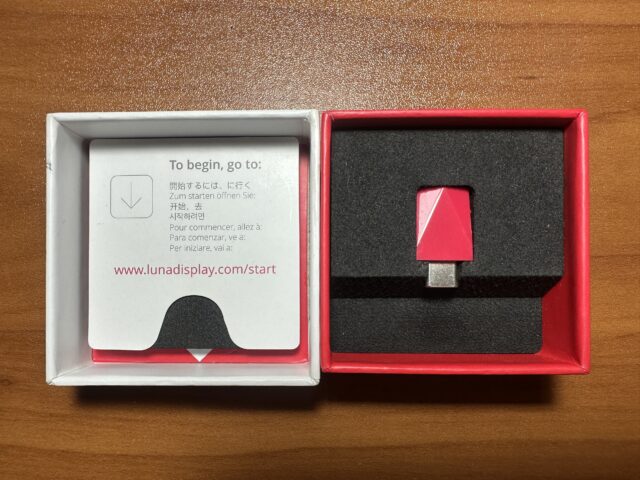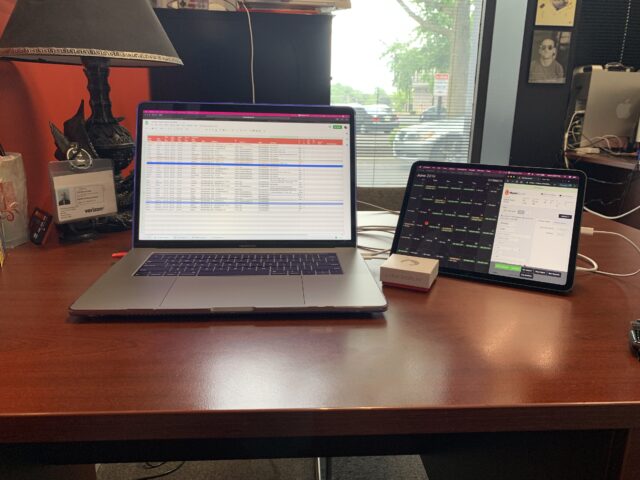 First Impressions
I've always wanted something like this for a work setup, having 2 displays makes a drastic difference in productivity. Luna Display was recommended to me in a Facebook ad, cost $79.99, and worked best over USB-C in my experience. There wasn't much of a need to tote the iPad around so much as it was needed solely as an extension of productivity at a desk, so having a cable plugged was not an issue as I prioritized better refresh rates. Luna Display forced the AMD Radeon 555X on all the time whenever the app/function was used, so the 15″ 2018 MacBook Pro would run slightly hotter as a result. Although nothing had ever happened to the MacBook Pro itself, my own personal experience with 2011 MacBook Pro's sporting AMD GPU's made me want to be extra cautious pushing this 2018 model. It became easier feeling comfortable using this after a few weeks, and seeing no stability issues. Still, the knowledge of this dissuaded me somewhat from using it more. This is more a reflection of the MacBook Pro I was using, not the adapter.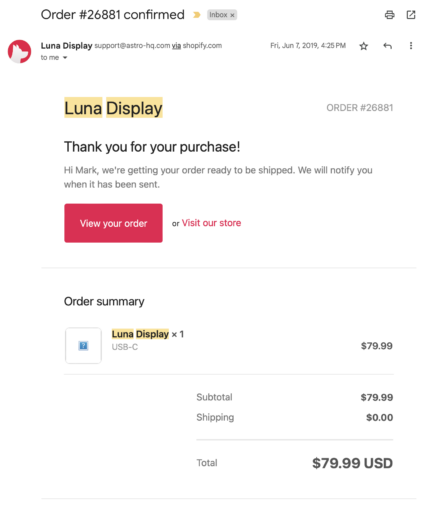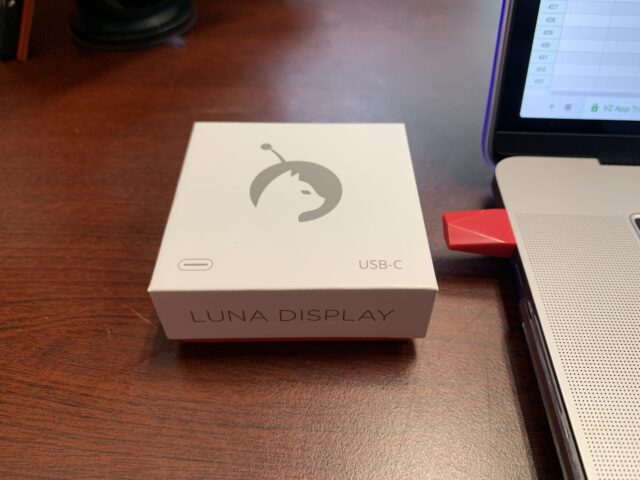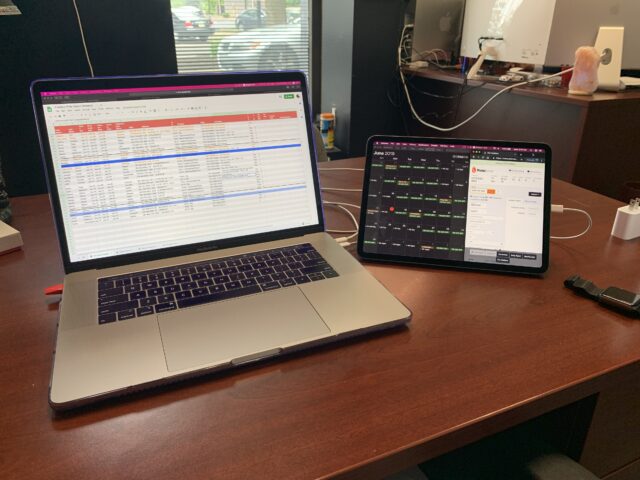 Versatility
Bluetooth and Wifi must be on with both devices. Display refresh rate is substantially better using the USB-C cable, as it doesn't use the wifi to transmit the display video stream any longer. Still, it looks nice and impressive to have a wireless secondary display at all. At the time, I had not used Luna Display outside of having the iPad Pro as a secondary display, but this can be used in other ways, according to their website.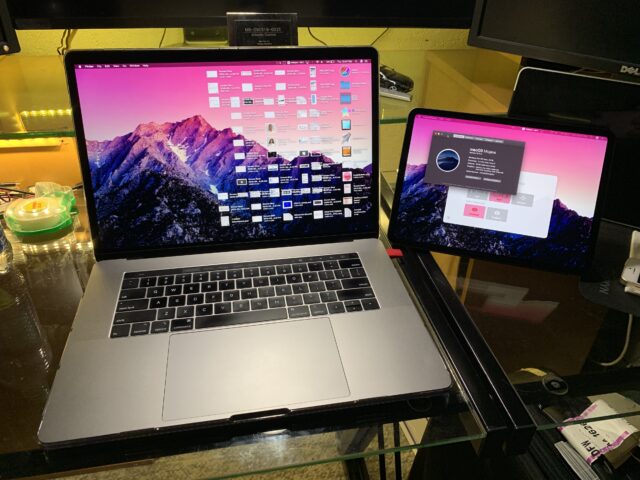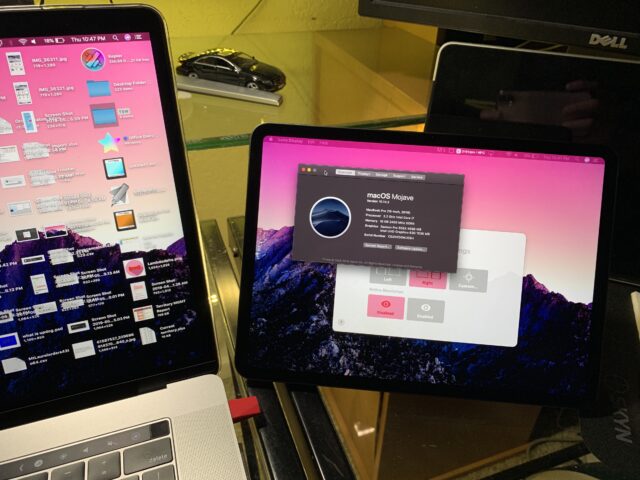 Below: The display can be arranged in a Luna-themed popup panel, and can use either a high or low resolution mode.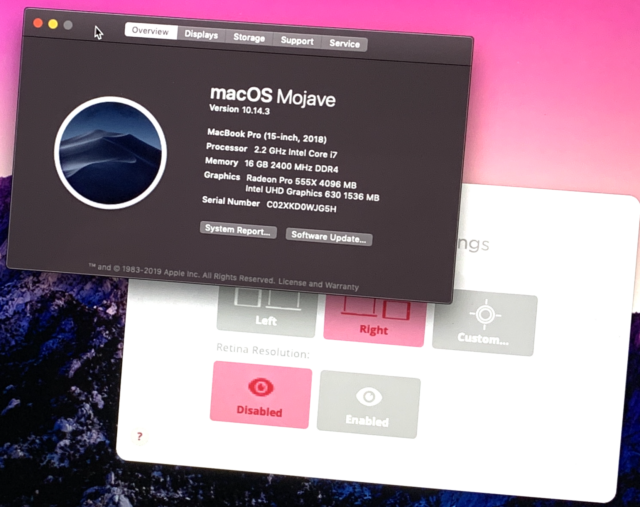 In the more modern world
Now it's 2023, there's been a system integrated feature made by the OEM which mostly mirrors what's discussed in this article. What SideCar does, Luna does, and more. While indeed it turns your iPad into a second display, it works on both macOS and windows. This would be an ideal solution for someone using intel Macs with bootcamp, if it makes sense for them. The peripheral supports Computer to iPad, Computer to Mac, and headless mode. I had no idea about headless mode for the longest time, it turns your iPad into a touchscreen primary display for your Mac. According to their website, you must have a Mac from 2011 and up, running MacOS El Capitan and up. The iOS device must be an iPad mini 2, an iPad Pro first gen, 5th gen iPad, or an iPad Air first gen (or newer) running iOS 9.1 and later. 32-Bit iOS devices are unsupported. Their website specifies spotty or lack of compatibility with adapters, that it's recommended to have Luna Display plugged directly into the computer. All in all, this is a more versatile SideCar.
Links
Luna Display: https://astropad.com/product/lunadisplay/
Luna Display Apps: https://astropad.com/app-downloads/luna-display/
Guide on using your iMac as a monitor: https://astropad.com/step-by-step-guide-how-to-use-your-imac-as-a-monitor/