3G iPhone Teardown Preview, iPhone Users Tech Savvy, iPhone Antenna Booster, and More
This Week's iPhone, iPod, and Apple TV News
Compiled by Charles Moore and edited by Dan Knight - 2008.04.11
Mac notebook and other portable computing is covered in The 'Book Review, and general Mac news is in Mac News Review.
All prices are in US dollars unless otherwise noted.
iPhone News, Reviews, & Opinion
For iPods and iPhones
For the iPhone
For iPods
iPod and iPhone Deals
iPhone News, Reviews, & Opinion
3G iPhone Teardown Preview
Eric Savitz of Barron's reports:
"One of the first events to follow the debut of the Apple (AAPL) 3G iPhone, whenever that happens, will be the ritual ripping apart of the device by various analysts to figure out who is making the guts of the thing. Since no one had a 3G iPhone yet - heck, Apple has not even officially said there will be one - it would be a challenge to do a tear down just yet. But Craig Berger, of Friedman, Billings Ramsey, today took up the challenge.
"Berger said some digging with supply chain sources finds that most of the component suppliers will be comparable those in the existing EDGE version of the phone. Here's a rundown on what he thinks will be found inside...."
Link: Apple: The 3G iPhone Teardown, Version 0.9
iPhone Users: Young, Rich, and Tech Savvy
News.com's Dan Farber reports:
"Rubicon Consulting's survey of 460 iPhone users in the US surfaced the obvious. iPhone users are are young (half under 30), tech savvy and, besides telephony, primarily use the device for e-mail, texting, and Web browsing.
"In addition, about one-third of the survey's respondents said they carry a second phone, presumably for some business purpose or a second phone number. Ten percent of those surveyed have a RIM BlackBerry alongside their iPhone. iPhone users also are about 40 percent above the US median in household income.
"The iPhone, starting at $399, naturally appeals to an elite, hip, younger crowd with disposable income. In fact, iPhone goes together with BMW, an object of desire for those who can afford it."
Link: iPhone Users: Think Young and Rich, Not Different
iPhone Unlock Team Strikes Again
Register Developer's Gavin Clarke reports:
"A hotly anticipated development kit for hacking your iPhone and bypassing Apple's official application store has been released.
"The PwnageTool is a Mac OS-X-based SDK from the iPhone Dev Team that lets you add 'unsigned code' to the iPhone and iPod Touch. This means you don't have to wait for Apple's approval on what you can run or have to download approved applications from the App Store. A version for Windows is expected in the next 24 hours."
Link: iPhone Unlock Team Strikes Again
For iPods and iPhones
Misu Merges 2 or More iPod Libraries
PR: Flashback - it's the 1980s, and you just made a mix tape. You dubbed some tunes and gave them to a friend. You'd think it would be that easy to share tunes with your friends today - just plug two iPods into your Mac and have them intermingle. But it's not. iPods are normally locked down, and you would have to selectively sync and delete and re-sync to get where you want to be; what a pain.
Enter Misu. Misu is for people who want to discover a whole new world of music. Just connect two or more iPods to your Mac, and watch as Misu fuses their music libraries into one. And Misu is smart; only the songs that the receiving iPod doesn't have already will be copied. The slick interface lets you do all of this with ease and pleasure. Within a try or two, you'll know you need to give Misu a home in your apps folder (or on your iPod - Misu is mobile!). So give Misu a try - get a taste of what the Mac is missing.
Misu works with all iPods, including the iPod Touch and iPhone.
New in version 1.0.1:
Significantly increased speed in canceling a transfer Optimized application size
Various minor bug fixes
System requirements: Mac OS X 10.5 or later
System support: PPC/Intel
$19 Shareware
Link: Misu
Case Innovation Meets Avant-Garde Design
PR: ivyskin llc, a pioneer in silicon skin consumer electronics and mobile phone case design, and one of the world's leading brands in the luxury case designer, unveils the first ever completely hard touch screen iPhone and iPod case.
The Xylo case by ivyskin (Xylo T2) is a real breakthrough in the industry, as it is a unique, sophisticated and elegant case with the first complete advanced touch interface that you can control both iPhone and iPod touch's screen from the case.
ivyskin has worked hard on every aspect of the product, from super slim design of the case to its second to none hard screen touch thru design. At ivyskin, obsession with perfection is a way of life.
Xylo Touch-Thru (T2) case by ivyskin is the first of its kind to provide a hard screen shell over the iPhone. This German-designed material is second to none on the market today! Enables you to navigate the iPhone's screen with the hard scratch resistant shield. ivyskin has designed and manufactured the all new T2 case from scratch by using the latest technology available in crystal case manufacturing.
Another breakthrough from a company that always think outside the box. Surface Xylo Wave (SXW) technology passes ultrasonic waves that pass over the touch screen panel and transfer them to the iPhone's screen without interference. When the panel is touched, a portion of the wave is absorbed. This change in the ultrasonic waves registers the position of the touch event and sends this information to the iPhone's screen for processing.
The touch screen panel is coated with a special patent pending material that conducts a continuous electrical current across the the shield. The human body is also an electrical device which has stored electrons and therefore also exhibits capacitance. It is an extremely durable screen that is suited for use in industrial control systems and other harsh environments.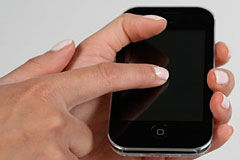 This rugged screen type is not affected by most surface contaminants, scratches or vibration. Responds to finger or gloved hand. However, not all touch screens are the same, and only ivyskin Xylo T2 is built with German materials.
Sleek and crystal clear qualities of a traditional polycarbonate case with the addition of an ultra-thin hard screen cover that stays on the case to protect the iPhone's screen from every angle. The Xylo T2 delivers on its promise to protect your iPhone. Made with polycarbonate crystal material, it is second to none on the market today.
We are proud to be an all American company with intensive requirements to make every product that we manufacturer superior, to the standard of what a US-designed product should be.
For the iPhone
ClearBoost Antenna-Boosting Case for iPhone
PR: We all wish we could carry around an external booster antenna for our cell phones. ClearBoost lets you do exactly that for your iPhone.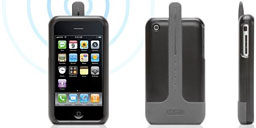 This clever case conceals a built-in booster antenna that captures more of the available wireless signal and sends it to the internal antenna of your iPhone. The result is a better signal, especially in border areas - which translates to fewer dropped calls, wider coverage areas, and faster downloads when browsing through your cellular connection.
Nothing to plug in - just snap iPhone into ClearBoost's durable polycarbonate case. Your iPhone gets protection from real-world hazards, and its antenna gets a boost.
ClearBoost antenna case for iPhone: Hard-shell protection. Improved connection.
Features:
Boosts the built-in antenna of your iPhone Fewer dropped calls, cleaner signal
Wider service areas
Physical protection against bumps and scratches
Technical Specifications
Case material: Polycarbonate
Antenna type: Integrated
Antenna element: Copper
Antenna housing: Radio-transparent TPU
Tools required: None
$29.99
Link: ClearBoost
New iPhone Accessories from USB Fever
PR: USB Fever iPhone Charger Car Mount with Handsfree
This Car Mount sounds like the iPhone Hands-Free Mount and Recharge Package is for you. The auto mount is designed to give you a convenient, user-friendly and safe way of having your device easily accessible in your car - so you can be productive during your commute without becoming a hazard on the road.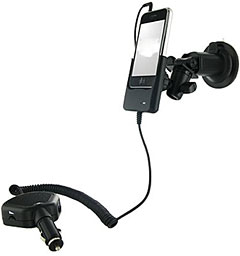 Features:
Powered by Car Cigarette / lighter Socket
Charging your iPhone on the go
A handsfree while you are driving
Power indicator
You can connect to headphones / earphones if would like
On / Off Switch for charger
Accept / Reject calls
Volume Control
Superior Voice Quality
Color: Black
$34.99
Link: USB Fever iPhone Charger Car Mount with Handsfree
iPhone Stone-grain Silicone Case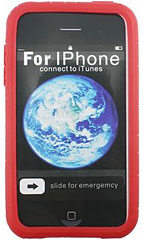 Features:
Unique ergonomic design
with stone-grain surface
Fully Protected from bumps and scratches
Light weight
Perfectly fit
Easy access to all ports, buttons, and sockets
Options: Color
Dark Blue
Light Blue
Smoky Black
Pink
Yellow
Red (Default color to be shipped)
Solid Black
Orange
$16.99
Link: iPhone Stone-grain Silicone Case
iPhone Stone-grain Leather Case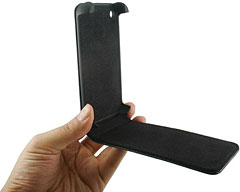 Features:
Unique ergonomic design
with stone-grain surface
Fully Protected from bumps and scratches - Light weight
Perfectly fit
Easy access to all ports, buttons and sockets
Options: Color
Black (Default color to be shipped)
Red
$16.99
Link: iPhone Stone-grain Leather Case
iPhone Back Cover - Antenna Part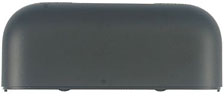 As an Apple Fan, you should be more or less a perfectionist (and minimalist, of course), so if your iPhone does not wear a case and unfortunately has a scratch on it, it is such a pity.
Here is a solution, you can replace it if the scratch is at the back cover.
Link: iPhone Back Cover - Antenna Part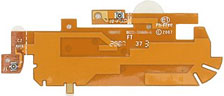 iPhone Replacement PCB Antenna
$19.99
Link: iPhone Replacement PCB Antenna
For iPods
iPodEditor: Edit iPod Text and Images on Your Mac
PR: iPodEditor brings the Mac to the power of editing the iPod's interface. Everything from text to pictures you can now edit with iPodEditor. iPodEditor supports a wide variety of iPods: 1-5.5G iPod, 1G iPod nano, and 1-2G iPod mini.
iPodEditor uses iPodEdit as it core tool for extracting/writing resource to/from firmware and ImageMagick for converting images so, you can edit them with Photoshop or any other picture editing software you have. iPodEditor supports a wide variety of images thanks to ImageMagick: bmp, gif, pdf, pict, png, psd, sgi, and tga.
New in version 0.2:
Includes lots of bug fixes.
Added themes.
Now has documentation.
New icon.
System requirements: Mac OS X 10.4 or later.
System Support: PPC/Intel
Free
Link: iPodEditor
Join us on Facebook, follow us on Twitter or Google+, or subscribe to our RSS news feed
Links for the Day
Mac of the Day: Macintosh 128K, introduced 1984.01.24. 1984 wasn't going to be anything like 1984 thanks to the original Macintosh.
Recent Content
Custom Search
Follow Low End Mac on Twitter
Join Low End Mac on Facebook
Favorite Sites
MacSurfer
Cult of Mac
Shrine of Apple
MacInTouch
MyAppleMenu
InfoMac
The Mac Observer
Accelerate Your Mac
RetroMacCast
The Vintage Mac Museum
Deal Brothers
DealMac
Mac2Sell
Mac Driver Museum
JAG's House
System 6 Heaven
System 7 Today
the pickle's Low-End Mac FAQ
Affiliates
Amazon.com
The iTunes Store
PC Connection Express
Macgo Blu-ray Player
Parallels Desktop for Mac
eBay

Advertise