Mac Community Loses an Icon, David G. Wood, but Not His Legacy
- 2006.05.15
If you've been using Macs for any length of time, especially older ones, you probably stumbled across Dave Wood's site, Resources for the Older Macintosh, and were compelled to bookmark it instantly. The site had a wealth of good information and a vast collection of links for users of older Macs.
I'm sad to report that David Wood has passed away. When this happened and under what circumstances is unknown. [Update: His former son-in-law reports that Wood passed away on January 5, 2003 from complications from hemochromatosis, a blood disorder he had lived with for many years.]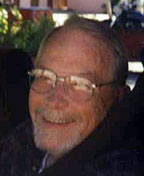 I first noticed that Resources was missing early this month. Google had only three out of more than 20 of the pages archived, and without images at that.
With some creative searching, I was able to determine that the Wyoming Casper Star-Tribune server, which had hosted David's site for years, had set up a new hosting company www.tribcsp.com. When I added David's site directory to the new domain, I found his pages.
I used his old email username to the new domain, sent a message, and got an automated response. It simply said that David had passed away and no-one was taking over his websites.
I tried to find any of his next of kin, with no luck. I couldn't find an obituary or any other record of his passing.
A person's website says a lot about them. You get acquainted with the author through their words and even the way they arrange the information. Very often we don't know what the webmaster looks like, but we feel like we know them nonetheless.
Resources for the Older Macintosh was clearly a labor of love. David had gone to great lengths to collect the best, most useful, and most interesting resources for vintage Macintosh users and arrange them in one easy-to-access place.
In recent years, many of the links became broken and the updates stopped. Now the reason is apparent. We still have his site, but we have lost the real resource and one of our own.
A New Beginning
After discussing the situation with Dan Knight, we agreed that the site appeared to be in danger and needed preserving and updating.
I archived the site using the iCab browser. Unlike some browsers, notably Firefox, iCab creates an exact mirror of the pages complete with the supporting files in their correctly named directories. It doesn't add anything to the pages or create new directory names. The iCab archive files can be opened with older versions of Stuffit Expander and a site can be mirrored very quickly this way.
I spent some time eliminating the email forms and adding email links so that the few SHTML pages would work as HTML. Next, I changed the absolute page links to relative ones, so that the site could work independently of any particular host. Finally, I created a new sub-domain for the site and uploaded the pages, which still looked nearly the way they did when I started.
The Work Ahead
In the coming months, we'll be updating the broken links and cleaning up the code to conform more closely to HTML 3.2. This won't change the look of the site, and I plan to leave Dave's images and commentary intact. You will still be able to enjoy his words about MacFixIt and more.
You may view the work in progress at http://oldermac.hardsdisk.net
If anyone has any verifiable information regarding David Wood's passing, please let me know so I can add it to the site.
I am also seeking new links to add to the renewed site. Dave depended on the community to keep the site current. I hope I can count on your help as well.

Custom Search
Follow Low End Mac on Twitter
Join Low End Mac on Facebook
Favorite Sites
MacSurfer
Cult of Mac
Shrine of Apple
MacInTouch
MyAppleMenu
InfoMac
The Mac Observer
Accelerate Your Mac
RetroMacCast
The Vintage Mac Museum
Deal Brothers
DealMac
Mac2Sell
Mac Driver Museum
JAG's House
System 6 Heaven
System 7 Today
the pickle's Low-End Mac FAQ
Affiliates
Amazon.com
The iTunes Store
PC Connection Express
Macgo Blu-ray Player
Parallels Desktop for Mac
eBay

Advertise