Why Are Mac Users Still Surfing with Internet Explorer?
Charles Moore - 2004.03.24 - Tip Jar
It is a matter of wonderment and perplexity to me that Mac users - especially OS X users - continue to rely on tired old Internet Explorer for their Web surfing. Notwithstanding my abiding disdain for all things Microsoft, I will concede that at one time IE was a competent browser, perhaps even the best of a lackluster lot, but that day is long since passed.
Approximately two years ago, I did a timed comparison shootout of seven then-current OS X browsers, and IE pulled up dead last or next to last in all tests. Browser technology has advanced substantially since then, but IE for OS X is still at the same mediocre level of development it was in 2002, far behind modern browsers like Safari and FireFox, and Microsoft has terminated at all but maintenance development of the product, so it isn't going to get any better.
Meanwhile, Apple's Safari is proving to be an excellent and reliable, if less than imaginative, browser. Mozilla.org, IMHO, leads the pack with both Mozilla 1.6/1.7 beta and the FireFox betas, which are solid, reliable, standards compliant, and very fast. Mozilla claims that with the latest Mozilla 1.7 beta, released last Friday, size and performance have improved dramatically. When compared to Mozilla 1.6, Mozilla 1.7 beta is 7% faster at startup and 8% faster at window open time, has 9% faster page loading times, and is 5% smaller in program size. Camino, another variant based on Mozilla's Gecko browser engine, is also fast and uses OS X Cocoa interface standards exclusively.
OmniWeb 5 (based on the Safari WebCore and JavaScriptCore frameworks and still a beta preview) is a truly innovative and fresh face on the Mac browser scene, as is the new Opera 7.50 beta released last week, which my gut tells me is neck and neck with FireFox in the front row of the browser speedstakes.
I also continue to use iCab for its rock-solid "just works" dependability, great download manager, the best history and tabbed browsing implementation in the industry, and the deepest selection of page save options.
The OS text browser category also offers an embarrassment of great choices.
So why does anyone persist in using doggy old Internet Explorer, which doesn't even support tabbed browsing?
I suppose there is the odd website that refuses to work with anything but IE, although in many instances that can be circumvented by having mean non-IE browser identify itself as IE, which is a preference option with most browsers these days (and which places serious doubt on those market analysis surveys that find 97% or so of Web surfers using Internet Explorer).
I've very rarely run into websites that FireFox and Safari can't handle. Of course, I avoid Microsoft's own and closely affiliated websites as much as possible, and if some third party is stupid enough to restrict access to Internet Explorer only, then to hell with them - they're not going to get my business.
Incidentally, not all sites that say they require Internet Explorer or Netscape actually do. For example, my daughter's university's website makes such a stipulation, but it works perfectly well with Safari.
Unfortunately, while OS X enjoys a veritable garden of browser delights, things are not so flush on the classic Mac OS side, where browser development has a essentially ground to a halt except for iCab, which continues to release up to date versions that not only support the classic Mac OS, but even ancient 680x0 Macs. Bravo iCab!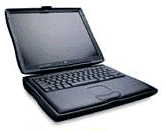 With my WallStreet PowerBook and Umax SuperMac S900 tower both running OS 9, and my PowerBook 1400 in OS 8.6, I mainly use iCab, backed up by Netscape 4.8, which is still a decent-performing (although very dated) browser. If I were doing a lot of Web work with the WallStreet, I would probably also use Netscape 7.02, which is the last variant of the Mozilla family that supports the classic Mac OS, so there are alternatives to IE for Classic users.
So if you're still using Internet Explorer with either Mac OS platform, do yourself a favor and check out some of the alternatives. I think you'll be happy that you did.
Join us on Facebook, follow us on Twitter or Google+, or subscribe to our RSS news feed
Charles Moore has been a freelance journalist since 1987 and began writing for Mac websites in May 1998. His The Road Warrior column was a regular feature on MacOpinion, he is news editor at Applelinks.com and a columnist at MacPrices.net. If you find his articles helpful, please consider making a donation to his tip jar.
Links for the Day
Mac of the Day: Macintosh 128K, introduced 1984.01.24. 1984 wasn't going to be anything like 1984 thanks to the original Macintosh.
Recent Content
Custom Search
Follow Low End Mac on Twitter
Join Low End Mac on Facebook
Favorite Sites
MacSurfer
Cult of Mac
Shrine of Apple
MacInTouch
MyAppleMenu
InfoMac
The Mac Observer
Accelerate Your Mac
RetroMacCast
The Vintage Mac Museum
Deal Brothers
DealMac
Mac2Sell
Mac Driver Museum
JAG's House
System 6 Heaven
System 7 Today
the pickle's Low-End Mac FAQ
Affiliates
Amazon.com
The iTunes Store
PC Connection Express
Macgo Blu-ray Player
Parallels Desktop for Mac
eBay

Advertise