Welcome to Mac Fallout Shelter
- 2005.11.14 - Tip Jar
Hi, I'm Joe Rivera. It's a dream come true to have the opportunity to write about the things I love the most. I hope you enjoy my articles - and please feel free to email me any questions and concerns.
Mac Fallout Shelter is both literal and metaphorical to its title. I'm an American soldier, and I relied on my Mac every day in the combat zones of Iraq.
I used my Mac for work and pleasure. It became part of me. Under the stress of war, it gave me peace. I will be sharing firsthand accounts of what works and what doesn't.
Before joining the military life I worked and lived with Macs every day - and that has not changed.
I'm going to take you back in time and then show how to work with what you have. Mac OS 6, 7, 8, 9, and X will work together - even with the bad guys called windows. I'll show you how to make your life easier and more productive using your low-end Mac. From home networks to small businesses and from personal pleasure to mission critical work, it will all be easier with your Mac.
My Story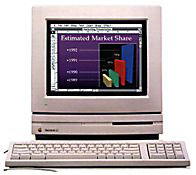 Like many Mac users, I started out using Macs in my early years in school. I had to wait for a few years to own one. My first Mac was a Mac LC. I found it in the trash with no hard drive, so borrowed a monitor and a 40 MB hard drive, and I was in business.
From there I started to fix or work with Macs both in school and for friends. After fixing a teacher's PowerBook 145 and (of course) take a look at the inner workings, I wanted my very own portable Mac to take with me at all times. I managed to get a PowerBook 100 by trading a Sony CD player, headphones, and $100 cash. It wasn't the fastest or the best, but it was a Mac.
My Favorite Macs by CPU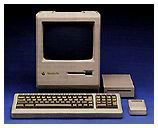 68000: The Mac Plus, because I own two of them and they have a SCSI port. I know the Mac SE is a bit faster and has ADB, but I have never owned one. If I did, I think it would be my favorite.
68030: I just simply loved that I could use a remote control to change the songs on the CD and raise the volume on my Performa 630. In other words, not needing a boom box.
PowerPC 601: I loved creating videos and playing Marathon using the Power Mac 6100AV's built-in ethernet. Also, it was very powerful for its time.
PowerPC 603: The Power Mac 6500 was cool because I could use the ethernet card from my old Performa 630 and control it with a remote. I loved the built-in video input/output and the Zip drive. PCI slots and the built-in subwoofer where my best friends.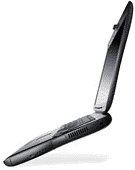 G3: The fast, portable, and expandable Lombard PowerBook G3. Nice black rubber grip with a DVD drive.
G4: The Power Mac G4/450 Dual is fast, fast, fast. Extremely expandable, it can take a beating. It's super easy to open up and upgrade.
My current setup is a PowerBook G4 667 DVI and a 1.42 GHz Mac mini that my wife uses. My Mac Plus is my web server, and a Power Mac 6500 is at the center of my home surveillance system.
All my other Macs and a few PCs are for playing around and experimentation.
I am currently a Network Administrator for the US Army. I have too many Macs - but never enough. I have a 3" colored Apple tattoo on the top of my back and am proud to say I am a Mac addict.
If you want a pleasant, safe, reliable strong place to protect you and treat you nice, you don't have to go anywhere, you already have your Mac.
Welcome to Mac Fallout Shelter.

Join us on Facebook, follow us on Twitter or Google+, or subscribe to our RSS news feed
If you find Joe's articles helpful, please consider making a donation to his tip jar.
Today's Links
Mac of the Day: Mac Pro, introduced 2006.08.07. The last Mac to go Intel, the Mac Pro has two dual-core Xeon CPUs at 2.0-3.0 GHz. 8-core option added in 2007.
Recent Content
Custom Search
Follow Low End Mac on Twitter
Join Low End Mac on Facebook
Favorite Sites
MacSurfer
Cult of Mac
Shrine of Apple
MacInTouch
MyAppleMenu
InfoMac
The Mac Observer
Accelerate Your Mac
RetroMacCast
The Vintage Mac Museum
Deal Brothers
DealMac
Mac2Sell
Mac Driver Museum
JAG's House
System 6 Heaven
System 7 Today
the pickle's Low-End Mac FAQ
Affiliates
Amazon.com
The iTunes Store
PC Connection Express
Macgo Blu-ray Player
Parallels Desktop for Mac
eBay

Advertise