They really do have personality, don't they? Mac users think of their computer as a member of the family. We're a little eccentric, we admit that, but there is something really endearing about that hunk of plastic and silicon on your desk.
First of all we name them: Bob, Lisa, Spam, Gromit, Wallace, and the ever popular Shaft. We name children and pets, both of which we get very close too (especially the former, I hope). Your Mac? Chances are it has a name too, a human name.
Most PC users call their computer 'My Computer', the Microsoft standard. Not too many Mac users call their computer 'Macintosh HD'. Naming is the first step to giving our Macs personalities. The next step would undoubtedly be calling your Mac by name.
With the generic speech recognition software from Apple (PlainTalk), you can command your Mac in a matter of minutes with surprising accuracy. I know of people who have loaded their Speakable Items folder with scripts and aliases so that they can speak their way around just about anything in the Finder.
Now that you think of your Mac as a person, you get the play God and mould it into your own image. That is, any image you see fit. The possibilities are endless. The Sound control panel lets you have your Mac speak back to you (MacInTalk) when you do an astounding variety of actions.
Other things you can do to personalise your Mac are icons (essential in the Mac experience), desktop pictures, and even movies that play at every startup. I personally don't see anything wrong with thinking of your Mac as a little friend. It does, after all, have an incredible amount of style.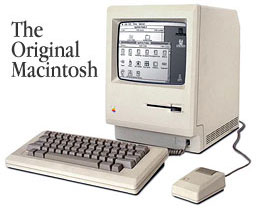 Constantly referred to as the pinnacle of elegance, I prefer to think of the Mac as stylish. The original Mac, while a throw back for some of us, was revolutionary. It was the first of it's kind to use an upright design, and it made the graphical interface popular. When the rest of the industry caught up, the Mac didn't seem so cool anymore.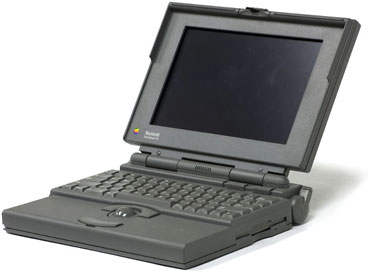 Then came the PowerBook line. This little grey brick was everything on your desk in an eight pound package.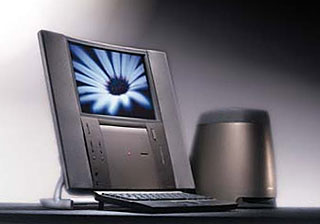 The next great innovation of style was the 20th Anniversary Mac, code-named Spartacus.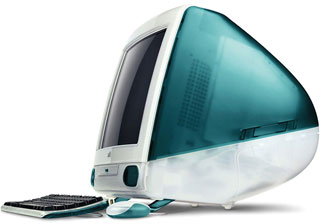 However, the greatest example of personal style in the Mac was without a doubt the iMac. This beautiful amalgamation of form and function is one of the greatest tools today.
Yes, our little friend looks great, acts like no other (including it's own), and get the job done in an utterly sublime fashion. Our computer is not looked upon by us as a tool, as some PC users will contend. No, our Mac is one of the family, and who wouldn't want to share a home with this little sucker? My little Duo may be old and grey (pardon the pun) but I wouldn't trade it for anything less than a 500 series. :-)
Brad Harrison
Go to the Menagerie of Macs #6 home page.
Short link: http://goo.gl/sHnZcY