2001 – When you took it out of the box, your Mac looked better than anything Windows. Whether you had System 7.5, Mac OS 8, or Mac OS 9, it simply looked better.
The truth is, the default Platinum appearance is nice but a little tasteless. How can Apple Computer, the company that markets the stylish iMac, G4 Cube, and Power Mac G4, stick with an operating system appearance that's so boring?
I don't know why, but I can help you change that.
Dump Platinum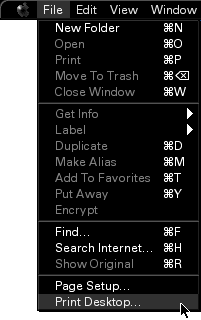 This is the most crucial step. If you want to do this, you have to get Kaleidoscope (download here), developed by Greg Landweber and Arlo Rose. It is US$20 shareware and worth every penny. Kaleidoscope takes over your Mac's interface by detecting what the Appearance Manager draws, patching it, and redrawing all the interface elements from a plug-in file called a scheme. As a result, it gives the Macintosh a serious facelift.
The great deal is that your choice of designs is almost limitless. The official Kaleidoscope site has a scheme archive for you to dig among thousands of them to find the one you want. If that is not good enough, since you have the appropriate ability to create, you can create your own schemes and show the world that you're the king of the jungle.
The Kaleidoscope site has links to resources for scheme creation, and it also runs a mailing list with the intent of bringing follow designers together to find mutual help.
Kaleidoscope supports System 7 through Mac OS 9.1. The creators are working hard on converting the software to work with Mac OS X for everybody to enjoy great looks under the new system. [Update: Because of the way Apple has locked down the appearance in Mac OS X, Kaleidoscope and tools like it have never been available for OS X.]
Change Your Icons
After a general user interface overhaul, you want some icons to match! Many Kaleidoscope schemes have their own icons, but what if you want something for specific folders, or you want to create custom icons? An unbeatable source to iconize your Mac is Iconfactory. The widely known icon site features incredibly good icon artists who really know their stuff. The selection is wide, and the quality is high. Head to that site, it is a great resource.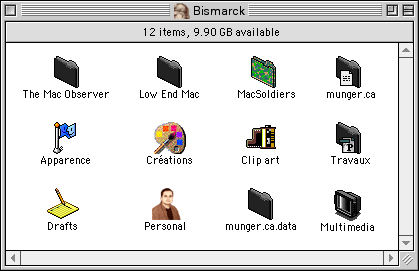 You want to make your own icons? This is possible. It requires a bit of work, but it is doable. The Iconfactory offers the IconBuilder Photoshop plugin [$79, and it now requires OS X] and also a tutorial on how to make icons. With time and practice, your own creations may force a few people to blush.
Another great way to make icons match your interface, or simply to kick the default Mac OS icons out, is to get Custom Folder from Dark Eagle Software [no longer online]. It allows you to patch your system icons so that your generic folders and default Mac OS icons will be replaced by a different set than the blue folders that ship with Mac OS 8 through 9.1. Many plug-in files are available from the Dark Eagle site, and Custom Folder will patch both Kaleidoscope and the Mac OS.
Get New Desktop Pictures
There are probably millions of sites that offer desktop pictures and "wallpaper." One of the best is Mike Bonnell's site. The galleries of pictures are huge, and there are enough free pictures for someone to pick elegant background images without having to pay to become a member of the site.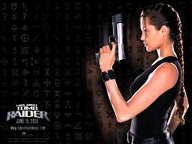 Here is another interesting source of desktop pictures: Official movie sites! Many of them offer free downloads, not just QuickTime trailers. The official site for Tomb Raider is an example.
There are many ways to change a Mac's interface, but the above options are perhaps the best ones of all. They can, in very little time, change your Mac from Platinum to whatever you want it to be.
Related Sites
Keywords: #kaleidoscope #customicons #wallpaper #classicmacos
Short link: http://goo.gl/iccxbH