In addition to a 33% speed boost over the 800 MHz Late 2003 model, the 2004 iBook uses a 1.07 GHz G4 processor with a 512 MB level 2 cache – twice as big as on the previous iBook G4. Another improvement is 256 MB of RAM on the system board (twice as much as the previous model), and maximum RAM is now rated at 1.25 GB, twice as much as the Late 2003 iBook G4 officially supports.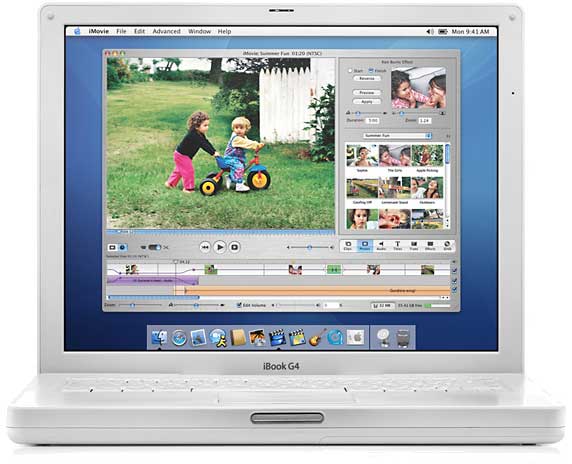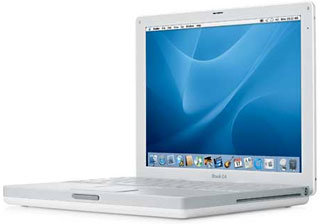 This model is often sold on the used market as a 1.07 GHz iBook G4. Apple marketed it as a 1.0 GHz machine for the sake of simplicity. Benchmarks bear out the higher clock speed.
The video remains the same Mobility Radeon 9200 chipset found in the Late 2003 iBook. An internal Bluetooth module is a new option.
Details
Online Resources
Cautions
Keywords: #12inibookg4early2004 #12in1ghzibookg4
Short link: http://goo.gl/lhV3Qh
searchword: 12inibookg4early2004