2005 – Hello everyone. My name is Thomas Ahart, and I one of Low End Mac's new writers.
When I heard that Dan Knight was looking for people to cover older hardware –  because most of the others had moved on to newer things – I jumped at the chance. I visit Low End Mac a lot, and I figured I'm on this website enough, so I might as well write something for it.
I've lived in Kansas City all my life and used Macs since about 1996. I owned a Gateway PC before I got my first Mac, and it was so troublesome I was just fed up and wanted to try a new platform. I tried a Mac and loved it instantly.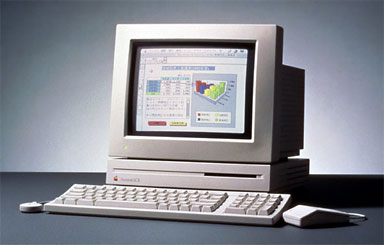 A little while later I bought my own Mac so I wouldn't have to leave home to use one. That was an old LC III. Now I'm up to a titanium PowerBook G4, Graphite Power Mac G4, 2 Blue and White Power Mac G3s, 6 tray-loading iMacs, 2 slot-loading iMacs, 2 iBooks, a beige Power Mac G3, and way too many older Macs.
In The Productive Mac I'll probably be covering older Macs the most. I really like OS X and new Macs, but I love older machines just because there's still a lot you can do with them. They don't cost much either, so it's always easy to add more to your collection.
I'll also write about somewhat newer Macs – although the Macs I consider "newer" are what Apple calls "older hardware" – so the computers I write about will probably considered old by many of you.
I'm a big Classic user, so what I write about will mainly be programs for Systems 7, 8, and 9. But as I said, I also use OS X, so I may cover some newer things as well.
I look forward to writing for Low End Mac, and I hope all of you enjoy my column.