Greetings Low Enders! Sorry for the hiatus, but the holidays were busy for yours truly. Presents, getting ill, getting better, and MacBook Pro trouble, all while gaining some new tech and crazy upgrades galore kept me bogged down this holiday season. Now that the insanity is over, it's time to get back to Low End business.
Thankfully with the new tech and upgrades gained, it will most certainly prove to translate to many articles for you, our beloved readers.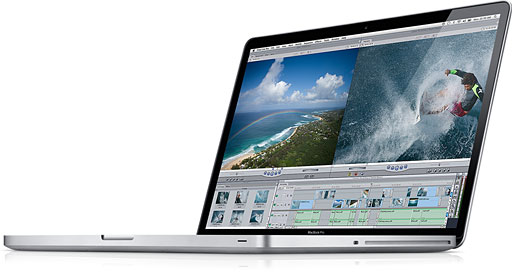 The first story is one of the most recent as of late, but what makes this story the first (and, to me, the most exciting) of many to come is the realization of its pure simplicity. After using a monster 17″ quad-core i7 MacBook Pro as my main machine for nearly a year, my 12″ PowerBook had taken a back seat. I now have a newfound appreciation for it.
A MacBook Pro Disaster
I was doing some browsing on my MacBook Pro last weekend and zap! The machine shut off.
It powered back on, but something was amiss. The clock was messed up, and it had forgotten my wireless network. I later noticed that it was no longer charging while running off of the battery. I had a feeling that the problem was bigger than a failed power supply, so I took it to the Apple Store Genius Bar, confirming my suspicions. Thankfully, I had two days left on warranty, and everything will be fine.
I then purchased AppleCare, as I had planned on anyway, giving me coverage through January 2015, but this was truly a close call had I not been on top of that one.
More on that later.
12″ PowerBook G4 to the Rescue Once Again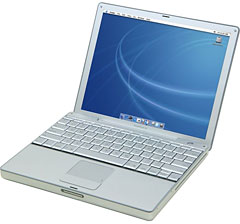 As of late, I have gone back to my 12″ 1.5 GHz PowerBook G4 – truly a great backup while my MacBook Pro awaits a new MagSafe board and logic board to bring it back to service. While using this tiny technological wonder as my everyday machine, I discovered once again how perfect this little guy is for classic gaming and other purposes. It all boils down to the pure facts that the 12″ PowerBook is small and very portable, retains an optical drive, and provides a 4:3 presentation, which is perfect for classic gaming, older TV shows, and full frame DVDs – all designed for a 4:3 aspect ratio.
I also agree somewhat with our esteemed editor-in-chief Dan Knight that a 4:3 screen (even if a less than desirable 1024 x 768 pixel size) is more conducive to writing versus a widescreen 16:10 presentation found on all other PowerBook G4s and MacBook Pros.
A 1.5 GHz G4 Is Still Good Enough for Basic Everyday Needs
The 1.5 GHz G4 processor has aged gracefully. It's still powerful enough for everyday browsing, 360p YouTube, Photoshop CS2, and obviously can handle plenty of emulators and such. Browser support is a long-term concern, but for now Safari 5 still suffices for me. With iTunes 10.6.3 and all other needed updates to QuickTime and Leopard 10.5.8, this is still a good enough Mac to sync our 3rd generation iPad.
My MacBook Pro should be back tomorrow, but while it was being taken care of by Apple, I can't say enough good things about the 12″ 1.5 GHz PowerBook G4.
It's now an 8-year-old machine, yet I can't complain one bit about what it offers. It's usually reserved for traveling purposes only these days, taking a back seat to my 17″ MacBook Pro, but I just might have to breathe some new life into it after using it recently (and falling in love with its simplicity once again). Perhaps an SSD upgrade is in order – or at least a much better hard drive than the stock 80 GB drive that's in it right now. Quality upgrades are expensive for IDE interfaces, and adapting this machine for SATA may not be possible due to the space constraints of the 12″ case. Nonetheless, hot rodding this machine is something I'll definitely have to look into at some point. It's still one of my favorite Macs, and even more so as of late.
For now, I just have to say that I appreciate having it along with my Mirror Door Drive G4, which I have heavily upgraded since being kindly provided with its service for the cost of shipping from a Low End Mac fan who no longer had a use for it. It will be covered in my next article: Hot rodding a Mirror Door Drive G4. Until then, I hope that everyone had a great holiday.
I have much to be thankful for, and something tells me that 2013 is going to be a really great year. One other thing to note is that finally I'll be realizing one of my dreams – I hope to soon become an Apple Certified Support Professional. Wish me luck!