2011 –  Could Intel Macs soon become low-end too? "Low-end" Mac usually refers to G3s and G4s – or, if you are very retro, then the likes of PowerBook 1400 and the Macintosh LC.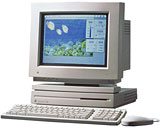 It sounds ridiculous. However, with Apple's rampant pace of cutting off machines, the next version of OS X (Lion) could see some early Intel machines classified as low-end.

There isn't much information available to the general Mac user yet about OS X 10.7 Lion – the forthcoming version – but it looks likely it will cut out any Intel Mac that is lower than a Core 2 Duo. This means the Core Solo and Core Duo machines introduced in early 2006, and even one Late 2006 model that wasn't replaced with a Core 2 Duo version until August 2007, will be stuck at OS X 10.6 Snow Leopard.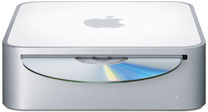 The 1.5 GHz Core Solo Mac Mini, which originally shipped with OS X 10.4 Tiger, already struggles to run Snow Leopard properly and lacks a lot of its features (no support for Grand Central Dispatch, OpenCL, or 64-bit operation), so it was no surprise that Lion was going to be out for that machine, but there are a lot of Core Duo models across the whole of the Mac range, excepting the Mac Pro, that could face a life stuck with Snow Leopard.
All is not lost. We could see a hack similar to the hack that enabled 10.5 Leopard to be installed on G4s lower than the official 867 MHz cut off. That hack was a simple installer trick, and it looks as if Lion could face the same.
The first developer preview version of Lion could be tricked to install on an "unsupported" Core Duo machine, and by all accounts it did so very well. The latest preview seems to have broken this, but at least it proves Lion on a Core Duo is possible – unless Apple does something totally drastic.*
We all understand progress. Apple constantly strives to give you the best computing experience on any supported Mac. This is its reasoning for raising the hardware bar over the last few versions of OS X. I ran Leopard on an 867 MHz G4, which is the minimum requirements set by Apple, and it ran perfectly and was excellent to use. I am currently running it on a 500 MHz PowerBook G4 (via the LeopardAssist install method), and performance is passable – but nothing special – and I can see why Apple didn't want it on just any G4.
You try running Windows XP on a 300 MHz machine or Vista on an 800 MHz machine and see how well it runs. Apple doesn't want this kind of performance for Mac OS X.
However, there will be a lot of upset customers, some of who upgraded to Core Duo models to replace their G4 and G5 machines when Snow Leopard cut out the PowerPC platform, only to find that Lion will officially cut of their 2006 Macs.
Time will tell, but would you class a 2.0 GHz Core Duo iMac, a 2.0 GHz Core Duo MacBook, or a 2.16 GHz Core Duo MacBook Pro as low-end?
I wouldn't, but it seems as if officially it might be, throwing it in MacTracker's "vintage" category.**
* The scuttlebutt is that Lion will include a 64-bit only version of the Finder, which would pretty much rule out any support for pre-Core 2 Macs, as their CPUs are 32-bit only. dk
** Apple defines vintage Macs as models discontinued over five years ago but less than seven years ago, which means that by the end of 2011, all Core Solo and Core Duo models except for the Late 2006 Mac mini will fall into the vintage category, as they were replaced by Core 2 Duo versions between September and November 2006. At Low End Mac, we consider a Mac vintage if it cannot run the current version or the previous version of OS X, so all PowerPC Macs will fall into that category when Lion is released. Models that cannot run the current version are definitely low-end, so the Core Solo and Core Duo models will enter that category with the official release of Lion. These are functional categories at Low End Mac, while Apple's categories have to do with hardware support.
---
Follow Simon Royal on Twitter or send him an Email.
Like what you have read? Send Simon a donation via Tip Jar.
---
keywords: #coreduo #mac #intel #lowend #techspectrum #simonroyal
short link: http://goo.gl/lj2OHk

searchword: coreduolowend