Apple's first generation of Intel-based Macs (not counting the pro-oriented 2006 Mac Pro and Xservv), is build around Intel's first generation Core technology. Except for the seriously underpowered Core Solo Mac mini, they all use the Core Duo CPU and are thus unable to run the OS X 10.7 Lion installer – or anything newer. In fact, Apple won't even let you buy and download the Lion installer on these Macs.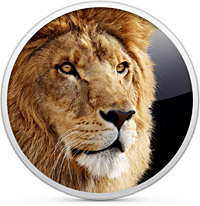 According to Apple, OS X Lion requires a Core 2 Duo or later CPU, and in some cases, the processors in those first generation Macs are socketed rather than soldered in place, so it is possible to upgrade the CPU from a 32-bit Core Solo or Core Duo to a Core 2 Duo, which supports 64-bit operation. You can usually install a faster pin-compatible Core 2 Duo CPU to boost your 2006 Mac's overall performance.
Based on published system requirements, you might think that replacing the CPU would be enough to allow you to install and run OS X Lion on those Macs – and in general you would be wrong. That's because the installer looks at your Mac's firmware, knows that these models shipped with Core Solo or Core Duo CPUs, and still refuses to run – it doesn't care if you've installed a Core 2 Duo or not.
A big part of the problem is that the first generation of Core CPUs are 32-bit only chips, and Lion is designed to function as a 64-bit operating system that also includes 32-bit software support, thus requiring Core 2 Duo or newer.
The Full, Updatable Installation with Stock CPU or Core 2 Duo
Assuming it has FireWire (consumer MacBooks from that era do not), the simplest way to install OS X Lion if you have a Mac that can run Lion is to use a FireWire cable and FireWire Target Disk Mode to install Lion to your 2006 Mac from a Mac that can download the installer from Apple.
You will also have to buy a license for OS X Lion from the Mac App Store.
Another option is to install Lion on a Core 2 Duo Mac similar to the Core Duo one you want to use it on and then use FireWire Target Disk Mode to clone that installation to your older Mac – or even swap the drive between machines.
That said, your Mac still will not be able to boot and run OS X Lion even though you have managed to install it. To do that, you must remove a file before you try to boot your Core Solo/Duo Mac. See Install Mac OSX 10.7 Lion on Unsupported Processors for details.
Installing Lion After a Core 2 Duo Upgrade
If you've upgraded your Core Solo or Core Duo Mac to Core to Duo, you will need to obtain the official Lion installation disk image (.dmg file) from the Mac App Store and create a separate Lion partition on your Mac's hard drive. For full instructions, see How to Install Lion on Any CoreDuo Mac upgraded to a Core 2 Duo.
Install Lion Beta with RoaringCore 10.7
Chic Tyler has found a way to work around the restrictions built into Apple's OS X 10.7 Lion installer, which is posted online on RoaringCore. What he has done is modify the installer for the OS X 10.7 Beta so it will run on Core Solo and Core Duo Macs, and he's made that available for download.
Bear in mind that this is a 2011 beta that cannot be updated to newer versions of OS X Lion. Because of this, it has no security updates, so it's far less secure than OS X 10.6 Snow Leopard.
OS X Lion System Requirements
You must have OS X 10.6.6 (10.6.8 recommended) Snow Leopard installed on the Mac running the installer, at least 2 GB of installed RAM, and at least 7 GB of available hard drive space to run the installer – and a Core 2 Duo or newer CPU to run Apple's official installer.
Conclusion
So there are ways to install OS X Lion on Core Solo and Core Duo Macs, even without upgrading to a Core 2 Duo CPU, but they are a lot of work. Most of all, running an operating system designed for a 64-bit CPU on a 32-bit CPU will be less efficient, so at the very least you should install a Core 2 Duo if your system allows it.
Although you can do it just for the sake of saying you pulled it off, there's not much practical reason for installing OS X Lion on an unsupported system. Used Core 2 Duo Macs are pretty affordable, and Core Duo models hold their value fairly well, so the net cost of migrating to a newer iMac, Mac mini, or MacBook isn't a big deal. The newer Mac might even come with Lion or something newer!
Most of all, OS X Snow Leopard lets you run legacy OS X software written for PowerPC Macs, so if you're hooked on AppleWorks 6 or Microsoft Office 2004, going to Lion means leaving them behind. In the case of Office 2004, you can buy a newer version that works with Lion, but there is no version of AppleWorks for Lion and beyond.
As a longtime AppleWorks user, another issue is that recent versions of Pages and Numbers no longer include AppleWorks import filters, so I've ended up moving to the free LibreOffice suite on my MacBook running OS X 10.9 Mavericks. LibreOffice can open AppleWorks word processing documents all by itself, but if you make the switch and use spreadsheets, you'll need to export them from AppleWorks to an intermediate format (.xls is a good choice) and then import that into LibreOffice. Once your documents are in LibreOffice, you can save them in open office format.
Keywords: #osxlion #roaringcore #lionbeta #liononcoreduo
Short link: http://goo.gl/7AGNyr
searchword: liononcoreduo