Low-end Mac and iOS users have a love-hate relationship with Apple. We love new hardware and new operating systems and new features. We hate old hardware and operating systems being left behind.
Left Behind by OS X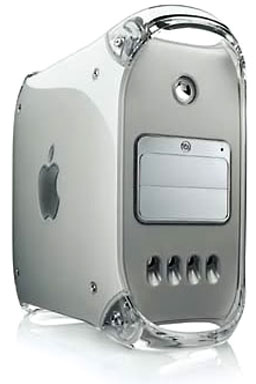 There can be many different reasons for this. I used a dual 1.25 GHz Mirrored Drive Doors Power Mac G4 from 2002 loaded with 2 GB of memory and Mac OS X 10.4 Tiger so I could run Classic Mode until early 2013, when we moved Low End Mac to WordPress. Just so I could use Claris HomePage 3.0, which I'd been using since I started Low End Mac in April 1997.
I've had a few different OS X 10.5 Leopard machines that were used primarily as bridge machines between the PowerPC Tiger machine and my Intel-based Mid 2007 Mac mini running OS X 10.6 Snow Leopard. I use a freeware program called Teleport to run all three Macs from my favorite mouse (currently a Logitech LS-1 laser mouse) and keyboard (a Macally iKeySlim USB 2.0 keyboard I've used since late 2010).
The third Mac in this setup is a 2007 Mac mini that can't run anything newer than OS X 10.7 Lion, and I stick with 10.6 Snow Leopard because I have Microsoft Office 2004 and AppleWorks on this Mac (I am migrating my files to free LibreOffice). Those two programs run just fine on Snow Leopard using Rosetta, but they will not run with Lion or anything newer.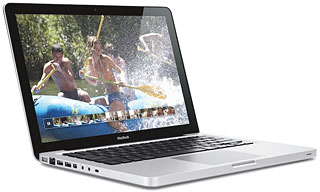 I also have a Late 2008 Aluminum MacBook, my only Mac to support OS X 10.8 Mountain Lion and newer. It has OS X 10.9 Mavericks installed as its default operating system, and I have the OS X 10.10 Yosemite beta on a second partition so I can familiarize myself with it. One of the big benefits of iOS 8 is integration with OS X 10.10, and I'm not ready to rely on a beta for my day-to-day work – in part because I have a couple programs that work with Mavericks that will not run with Yosemite.
Not Yet Left Behind by iOS
I still have my iPhone 3GS running iOS 6, and I have iOS 7 on my iPhone 4S as well as on a second one, an 8 GB model I recently acquired. My intent is to keep iOS 7 on the second iPhone for testing purposes after I put iOS 8 on my primary iPhone, and iOS 8 will almost certainly be the last version the iPhone 4S supports.
I'm going to wait a while before I install iOS 8, and I'm going to have to give my iPhone backup strategy some real thought because iTunes will only store on version of an app in a library, and when I install iOS 8, I'll have three different versions of iOS and could well end up with three different versions of the same app. Simon Royal posted a good article about that earlier this week, which I recommend if you have iOS devices with different versions of the operating system.
Looking Ahead
I don't know how long I'll hold off on iOS 8, but I don't see a compelling reason to go there until OS X 10.10 Yosemite is officially released – and installed on my MacBook. And that may not happen until I find a replacement for Photoshop Elements 6 that will work on Yosemite.
There's also the issue of my MacBook becoming my primary computer, which would mean toting it back and forth between my day job and home, where it would be connected to the keyboard, mouse, and screen currently connected to the Mac mini. And at that point, I may hook up the Mac mini to our HD TV.
There are a lot of factors to consider when making changes, and I plan to adopt iOS 8 and Yosemite when it becomes prudent.
Keywords: #ios8 #osxyosemite
Short link: http://goo.gl/7jRfel
searchword: ios8notyet