Perhaps we might see a return to smaller iPhones after all. But will we see colourful handsets in the future?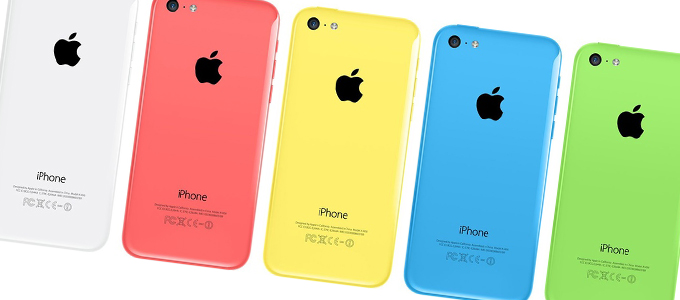 The Apple rumour world is a wonderful place to delve into, most of which never come to anything, but occasionally they get it right.
The latest circulating around the Web is that Apple could release a new handset. We aren't talking about the iPhone 7 – that's pretty much pencilled in for September 2016.
However, it is said that January 2016 could see a new 4" iPhone, replacing the iPhone 5s as the smaller handset and filling the gap for those still liking smaller phones.
There are three big questions surrounding this rumour?
1. Why launch it in January? This is quite out of turn for Apple, with phones generally being released in September/October. Perhaps it is to take the shine from their top-end handsets, so releasing a 'budget' handset at a different time could be an option – or perhaps the iPhone 7 won't be released until 2017, when they will refresh their entire range.
2. Will it be a repackaged iPhone 5s or will it be a shrunken iPhone 6s? As a smaller handset I think it would be less powerful than their flagship handsets – but it would need to offer something for those 5s owners to upgrade. Apple have made some significant changes since the iPhone 5s, not just better processors and coprocessors but optics, NFC for Apple Pay, ForceTouch, and 4k video to name a few.
3. Will it be a professional looking handset in silver, grey, and gold – or will it be the elusive 6c available in a range of bright pastels. Whether you like it or not the iPhone 5c was a very popular handset, and it seemed odd to me that Apple just dropped it and brushed it under the carpet – or maybe they haven't. The iPhone 5c was a less powerful device aimed at a different market, and I could see a colourful replacement being just as successful.
I am currently using an iPhone 5, and at some point would like to upgrade – however the prospect of upping to an iPhone with a bigger screen wasn't thrilling me much. The iPhone 5/5s has a 4″ screen, and while the 6/6s only increases it to 4.7″, it still makes it a considerably bigger handset – and the 6 Plus/6s Plus with its massive 5.5″ screen is too big.
The prospect of a 4″ handset in future is a good one for me. People complain 4″ handsets are too small in this age and you can't do anything on them, but for me it is the sweet spot of screen size – not too small, not too big.
Keep in mind these are just rumours. All of this could come to nothing at all and could just be wishful thinking from those wishing Apple would keep to a smaller form factor.
---
Follow Simon Royal on Twitter or send him an Email.
Like what you have read? Send Simon a donation via Tip Jar.
---
keywords: #iphone #iphone6c #techspectrum #simonroyal
short link: http://goo.gl/5EvDfi
searchwords: iphone6c