Thanks to about 90 readers, we surpassed our March fund raising goal by nearly 20%, giving us enough to cover our 2015 taxes, pay our monthly business bills, pick up a nice used 16 GB iPhone 5S, and acquire a new SSD for one of our MacBooks. If we hit our $800 goal this month, I get to replace my iPhone 4S, which is usable but terribly slow at switching apps, launching apps, and pulling up a keyboard.
Update: As of April 25, we have received $888 in donations from 51 individuals. Thank you for your help!
Our other goal for the near future (probably May) is a 240-256 GB SSD for our second MacBook, and we also hope to pay off the balance due to our accountant by the end of the year. All of this and more will be possible if we achieve our monthly funding goal. And after that, we will attack our debt to the IRS.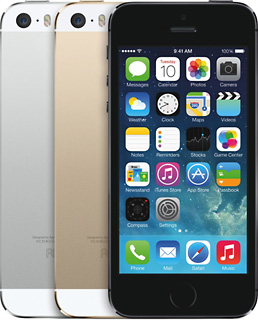 I have been very impressed with the iPhone 5S, which I ultimately decided to let my wife use, as she is on the road a lot more than I am, actually uses her iPhone as a phone much more frequently, and benefits more from the six-fold boost in performance. I have a lead on a 32 GB iPhone 5, which is three times as powerful as my iPhone 4S, so that should keep me happy until the next round of iPhone models arrives around October – and maybe even longer than that. I do look forward to the iPhone 6, which is what I would really like, dropping even further in price when the iPhone 7 arrives. (I've picked up the iPhone 5. Great device, but it could use a new battery.)
Both of our MacBooks have 4 GB of memory, and I run OS X 10.9 Mavericks on my 2.0 GHz Late 2008 Aluminum MacBook quite nicely. An SSD will really help there. My wife is still using OS X 10.6 Snow Leopard on her 2010 15″ MacBook Pro but needs to move to Mavericks because we have iOS 9 on our iPhones now. Again, an SSD will help her out a lot, as will getting a copy of Office 2011, since Office 2004 won't work with Mavericks. (I can get that on eBay for $25.)
Whether you can give a few dollars or many, whether you can give once or now-and-then or on a monthly basis, it all helps. Just click on the Donate button to the right. We have monthly commitments at present for about 10% of our budget. I'd love to see that grow every month, but however you can help keep us move forward, we appreciate it!
Short link: http://goo.gl/3Zndpx