At Worldwide Developer Conference 2016, Apple reveals a new name for OS X. Hello, macOS.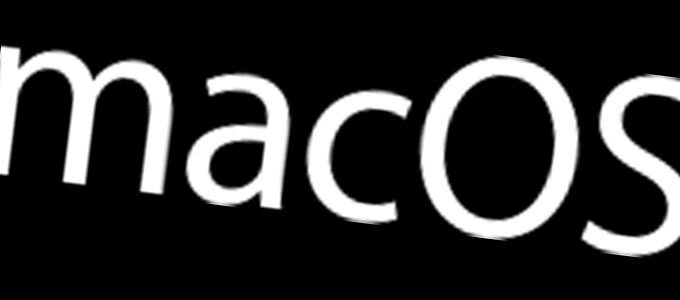 Each new version of an operating system comes with new features, but it seems the forthcoming new desktop update from Apple comes with a name change too.
No longer will we see OS X as we know it, to bring their product naming in line with watchOS, iOS, and tvOS, Apple have renamed their computer operating system from OS X to macOS.
Does that sound familiar? It should do. This is not the first time. Apple have a history of switching software names.
Macintosh System Software: System
In 1984 Apple released the Macintosh System Software with the 128K Macintosh. Subsequent versions were released and referred to as System, all the way up to System 7.5.
Mac OS
Then in 1997, part way through the System 7 run, Apple decided to change the name with the 7.6 update – calling it Mac OS 7.6. The Mac OS prefix was kept through to 1999 with the final version being Mac OS 9.2.2.
Mac OS X
In 1999, Apple launched a whole new operating system called Mac OS X, which had a Unix/Darwin base and stemmed from the NeXTstep project.
Codename
However, even in the Mac OS X era the name changing continued. Internal codenaming had been a long running Apple tradition for both operating systems and hardware, but it wasn't until Mac OS X 10.2 that Apple started referring to Mac OS X by its codename to the general public aka Mac OS X 10.2 Jaguar.
Since then we have seen each release follow with a new big cat name – and then switch to places in California.
OS X
In 2012 when Apple released Mountain Lion, it decided to leave behind the Mac tag, calling it OS X 10.8 Mountain Lion.
macOS
The OS X name continued until the WWDC announcement in 2016, where they announced the switch from OS X to macOS. They will continue to use codenames (e.g. macOS Sierra).
It was predicted, but it still came as little shock to me. However, it hasn't taken long for me to take a liking to this new naming idea – partly because I think it fits in well with their idea and partly because it reminds me of the good ol' days.
iPhone OS & iOS
Apple also changed the name of its mobile operating system. When Apple released the iPhone in 2007, it shipped with iPhone OS. It wasn't until 2010 that Apple rebranded it to iOS with the launch of iOS 4.
Conclusion
I like the sound of macOS. I love the lowercase mac. It looks so sleek and stylish. What do you think.
---
Follow Simon Royal on Twitter or send him an Email.
Like what you have read? Send Simon a donation via Tip Jar.
---
Keywords: #macos #MacOS #MacOSX #OSX #System #techspectrum #simonroyal
Short link: http://goo.gl/PNFO79
searchwords: macOS