Apple surprised everyone by giving the iPhone 4s a fifth major iOS release. How does a 2016 OS fare on a 2011 phone?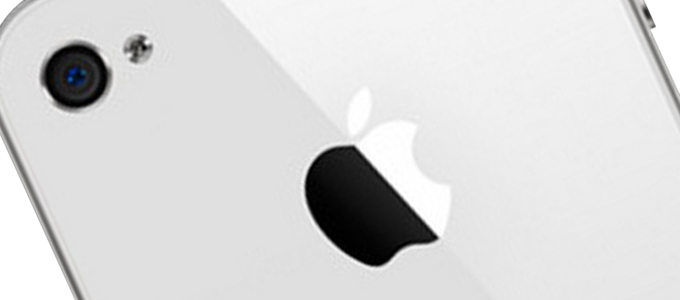 One thing Apple are praised for is their long term support of iPhones. In general each phone receives four major versions of iOS, thus giving it around five years of being current.
Some of the newer features aren't always supported on older devices due to hardware limitations or lack of specific chips – but you get same experience as newer phones, just at a slower speed.
When Apple released iOS 9 in 2015, it normally would have dropped the iPhone 4s – however rumours were correct, and Apple gave the iPhone 4s its fifth major OS, a first in the iPhone world.
The last version of iOS supported by each iPhone can be a hit and miss affair. The original iPhone on 3.1.3 and the iPhone 3GS on 6.1.6 run very well, extremely useable. The iPhone 4 ran 7.1.2 pretty well but was a little sluggish, but the iPhone 3G ran 4.2.1 pretty badly, causing a lot of commotion.
iPhone 5
I use an iPhone 5 and still love it. It performs fantastically even under iOS 9. As a daily phone, it never causes me any frustration, which is some of the reason I am still using it.
The iPhone 5 has a 1.3 GHz Apple A6 processor vs the 1 GHz Apple A5 running at 800 MHz in the 4s. That's around a 70% increase in power from clock speed alone, and the iPhone 5 has 1 GB RAM, double that of the iPhone 4s. The combination of processor and RAM increases gives the iPhone 5 a huge advantage.
Performance
With that in mind, how well does the 5-year-old iPhone 4s perform as a daily phone? I recently picked up a black 8 GB iPhone 4s as a spare and used it for a few days as my main phone.
I'm not a huge gamer. I use my iPhone for calls, messaging, social media, music, and a few apps. Your experience may differ depending on what you use your phone for.
Below is a table showing loading times for various apps as well a booting. I am comparing the iPhone 4s to my iPhone 5 and my wife's iPhone SE to get a degree of comparison.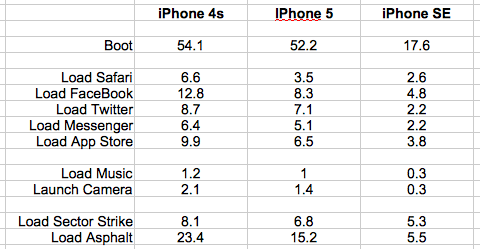 Booting: Both the iPhone 4s and iPhone 5 booted around the same time – quite sluggish at over 50 seconds, but the SE booted in one-third of the time. Booting time isn't too important; most of us never turn our phones off anyway.
Apps: Safari (6.6 seconds), Facebook (12.8 seconds), and the App Store (9.9 seconds) all took twice as long to open as my iPhone 5 and three times as the iPhone SE.
Browsing: Once Safari was loaded, browsing was pleasant. Over WiFi it wasn't any different to the other phones connected to my network.
Camera: Loading the Camera app took 2.1 seconds on the iPhone 4s. That is a bit too long for my liking. My iPhone 5 took 1.4 seconds, with the SE opening near instantly.
Gaming: Asphalt 8 Airborne and Sector Strike are two games I use to compare performance across phones. Asphalt took a whopping 23.4 seconds to load – five times longer than than the SE and almost twice as long as my iPhone 5, while Sector Strike did a little better with the iPhone 4s taking less than double that of the iPhone SE.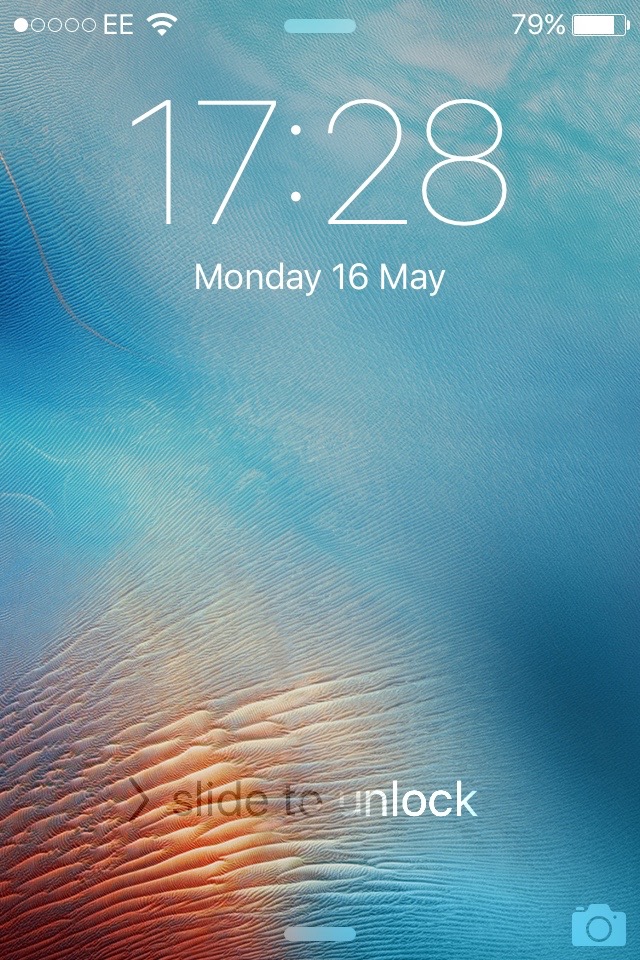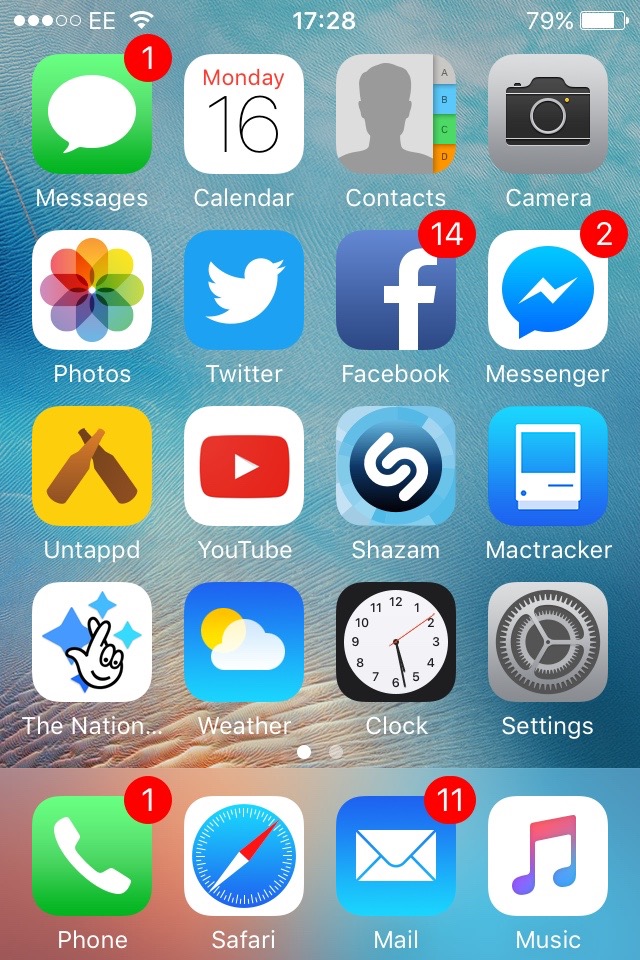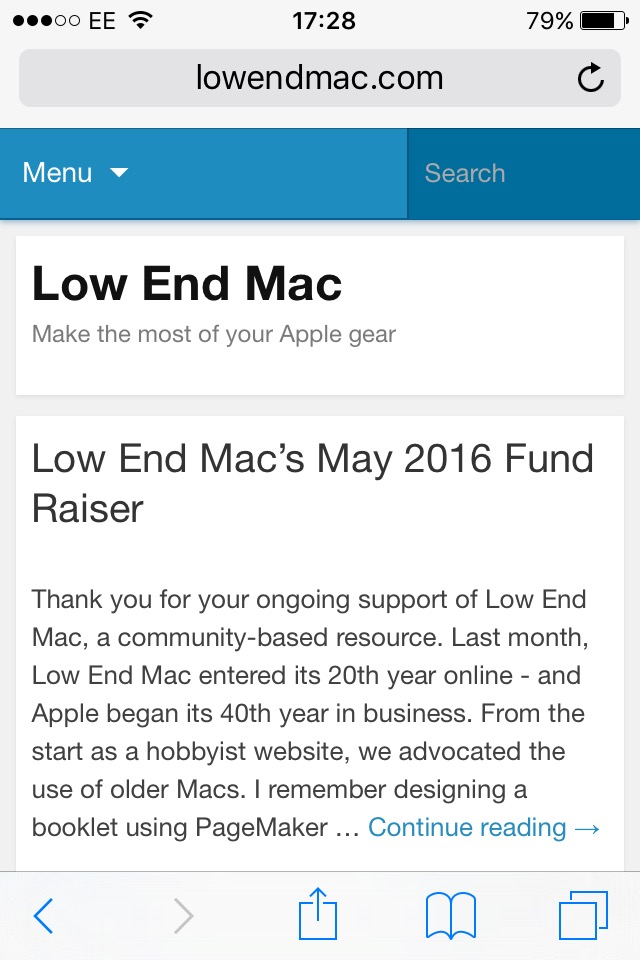 Generally
It's alright looking at load times, but it's the general OS performance used daily that matters. Navigating around the OS is nippy and scrolling is smooth. Messages and the phone app open swiftly without any serious lag.
Compared to newer phones, obviously it isn't as quick – but it isn't painfully slow, it's more than useable.
Things to Remember
There are a few things to remember about the iPhone 4s.
It uses the older 30-pin connection port rather than newer Lightning port.
It has a 3.5″ screen.
It lacks 4G/LTE so you will be limited to 3G data speed.
It only supports 802.11n in 2.4 GHz mode not 5 GHz.
It doesn't support Continuity or Night Shift.
4S vs Others
Of course it is slow in comparison to the iPhone SE – the 64-bit 1.8 GHz A9-driven phone crammed with 2 GB RAM and a graphics chip with 6 cores is a beast and does everything without thinking about it.
Compared to my iPhone 5, which is only a year newer, the iPhone 4s still lags behind.
Conclusion
The iPhone 4s might not be the fastest for running iOS 9, but it runs it well for a 5-year-old handset. However, you won't be disappointed with the speed of the iPhone 4s on iOS 9 in general. Anyone using a 5-year-old phone obviously isn't into the latest and shouldn't expect premium speed.
Light app users and those who use it for calls and messaging will find it good to use. You can pick one up for under £40 these days, which is a bargain price.
It might be nearing its end of days, but the iPhone 4s is still a very capable device – and the bonus that it has iOS 9 gives it just a little longer life.
---
Follow Simon Royal on Twitter or send him an Email.
Like what you have read? Send Simon a donation via Tip Jar.
---
Keywords: #iphone4s #ios9 #techspectrum #simonroyal
Short link: http://goo.gl/XBe2EM
searchwords: ios9