Macintosh games do not come more classic than the Marathon series. And now you can play all three on your modern Mac courtesy of the Aleph One project.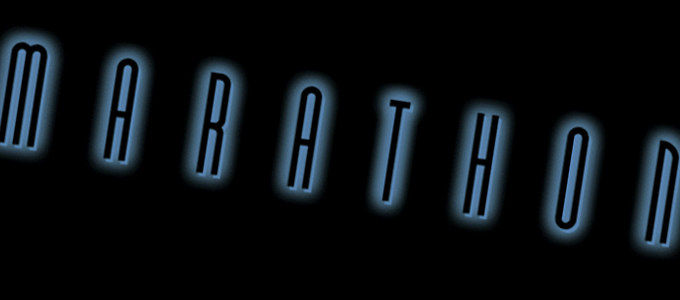 When you think of classic first person shooters, a few come to mind: Wolfenstein 3D, Doom, Heretic, Hexen, Quake. However, those favouring the Mac platform will add Marathon into the mix.
Developed by Bungie in 1994, Marathon and subsequent sequels are regarded as the forerunners to the Halo series – also created by Bungie before being acquired by Microsoft.
Marathon was released for Mac OS and Apple Pippin. Marathon 2: Durandal was released in 1995 for Mac OS, Apple Pippin, and the only version to be officially released for Windows. Marathon Infinity was released in 1996 exclusively for Mac OS.
I first played Marathon many years ago on an iMac G3 and was instantly impressed.
Aleph One
After Bungie released the source code in 2000, the Marathon Open Source project began, and the Aleph One team released repackaged versions for various platforms for free including Mac OS X, Windows, and Linux. The new versions offer enhanced graphics and controls and allow it to be played on modern computers. Using the new engine also means new games can be created as well as further unofficial sequels.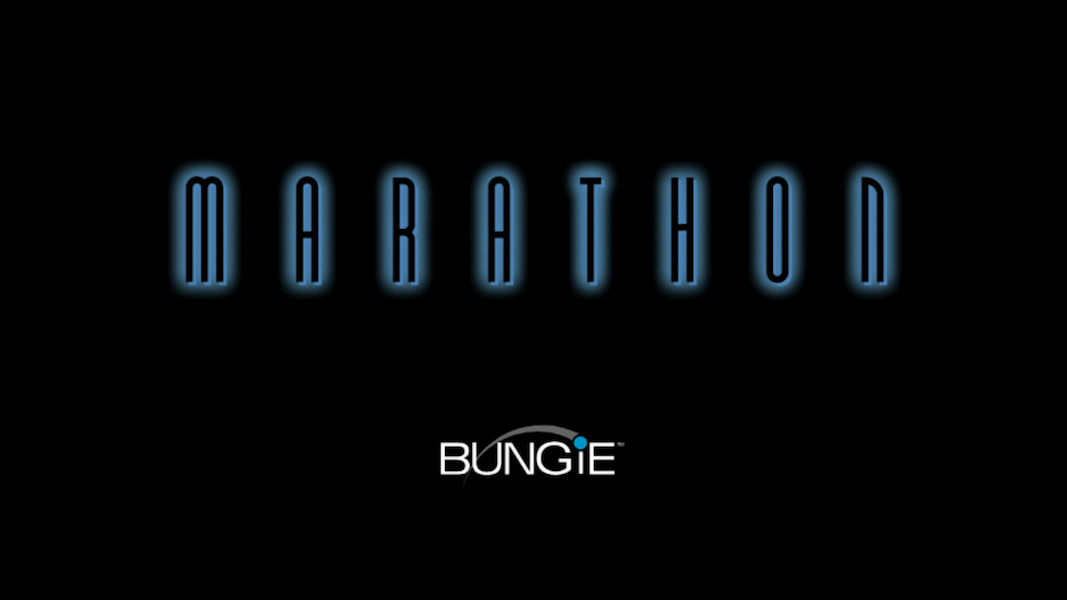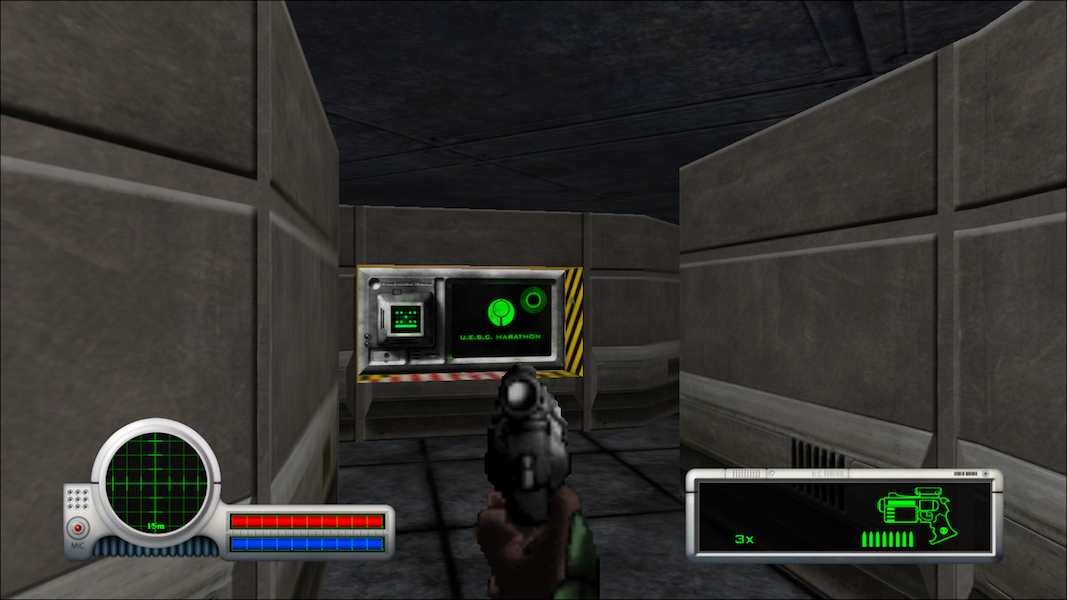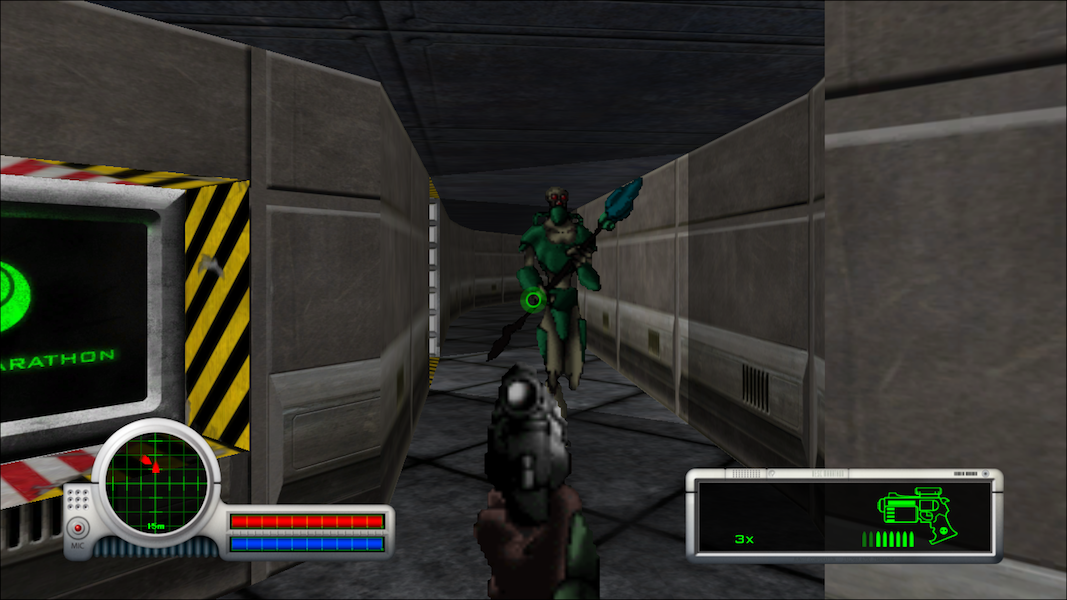 Originally released a year after Doom, Marathon has a similar feel using a 2.5D gaming engine, although a different engine to Doom. Game play is similar, with Marathon taking a slower, more thoughtful approach, and it was one of the first games to use "free look" meaning more accurate shooting rather than guided shooting and a better interactive experience. Levels seem more enclosed, consisting of corridors, pathways, and rooms rather than larger open areas.
Like Doom, the Marathon Trilogy has that essence of terror about it – enemies emerging from nowhere and entering rooms with little or no lighting all add to the spine chilling experience.
Marathon 2 uses a newer enhanced game engine, and this is clearly visible as graphics, AI, and level design are increased dramatically. Marathon Infinity uses the same engine as Marathon 2, making both feel similar.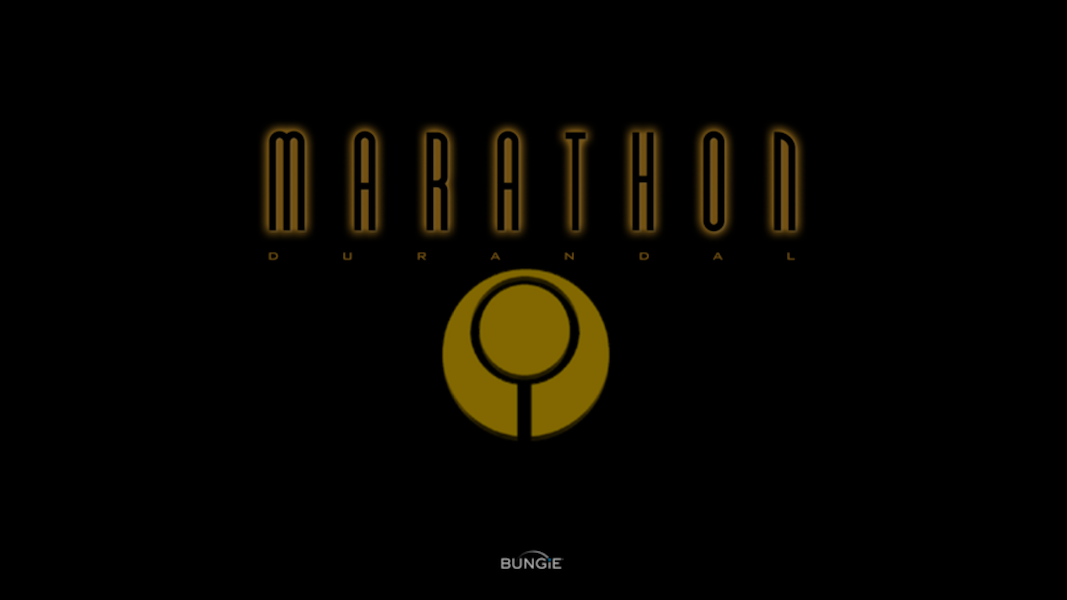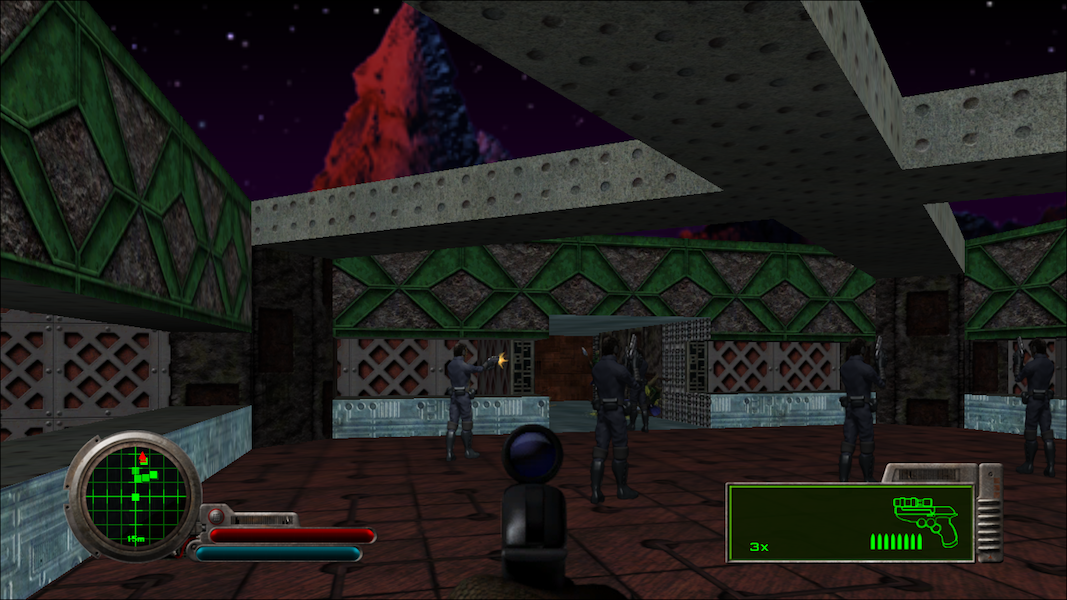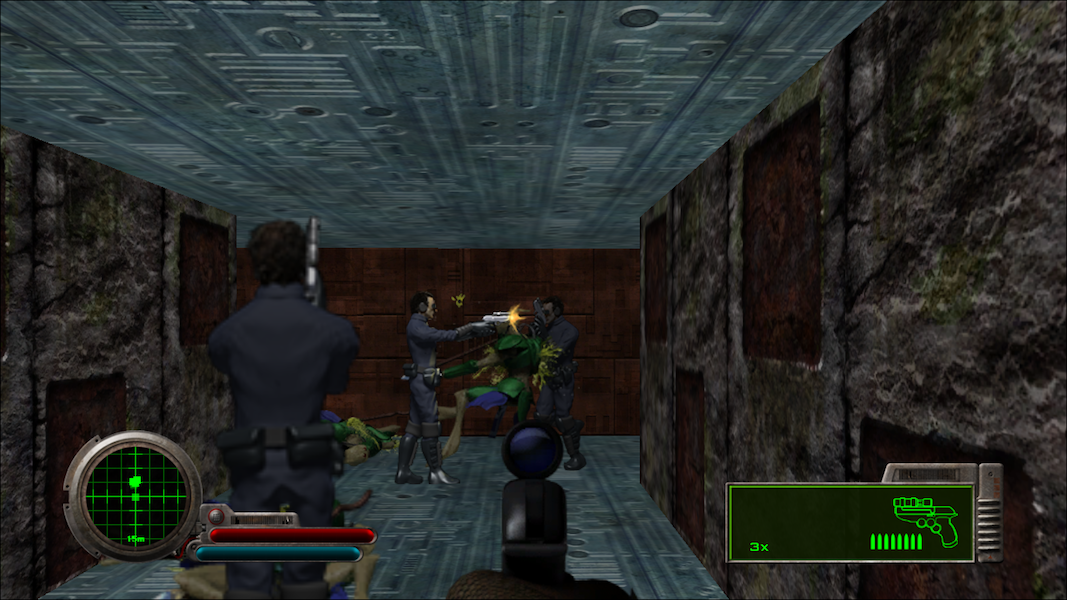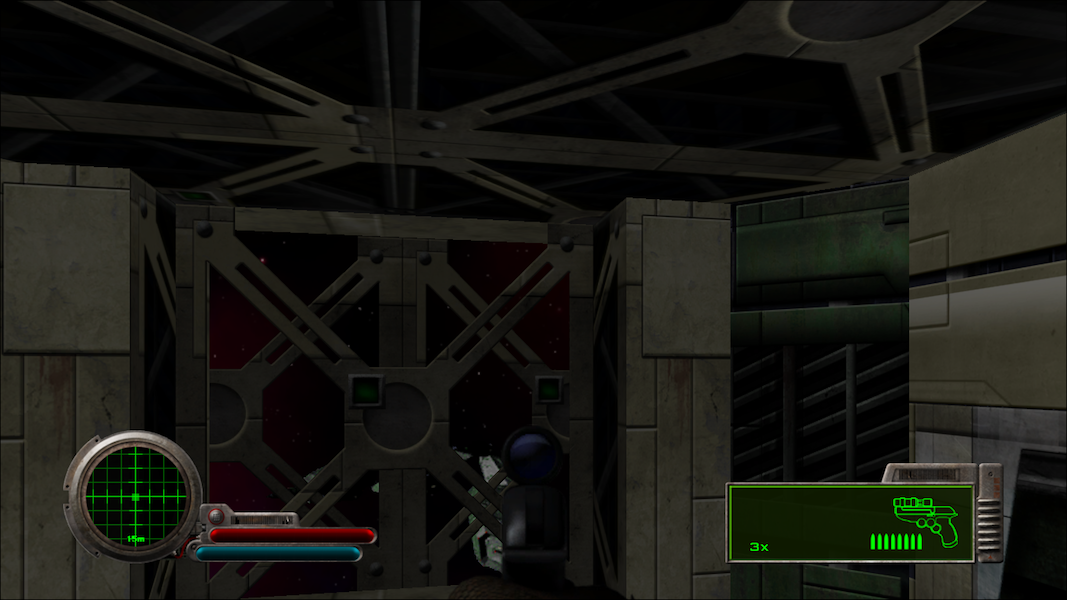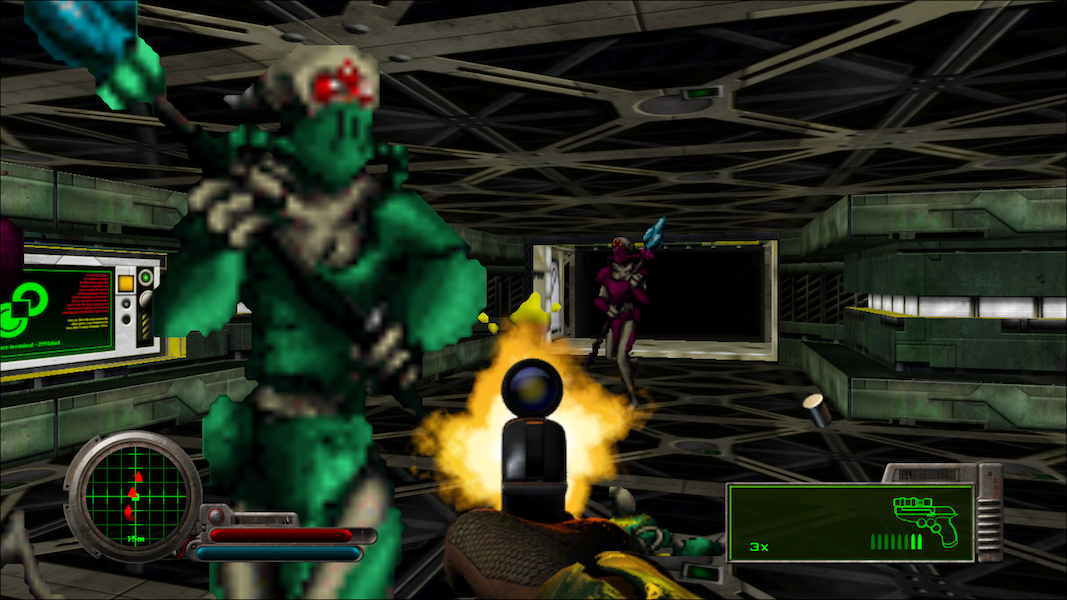 I revisited the Marathon Trilogy recently using the Aleph One versions and fell in love with the games all over again. All three run beautifully, as you would expect on a modern machine with almost zero loading times, and the improved control settings make it a joy to play.
The graphics might seem a little dated, but the game play is still superb. These games are iconic of an era to which modern games owe a lot – they are a superb example of how gaming used to be, and being available outside the Mac platform is now an added bonus for some.
I love them. The Marathon Trilogy is a fantastic series of games. If you like the early offerings of iD Software, grab these three iconic games and give them a try.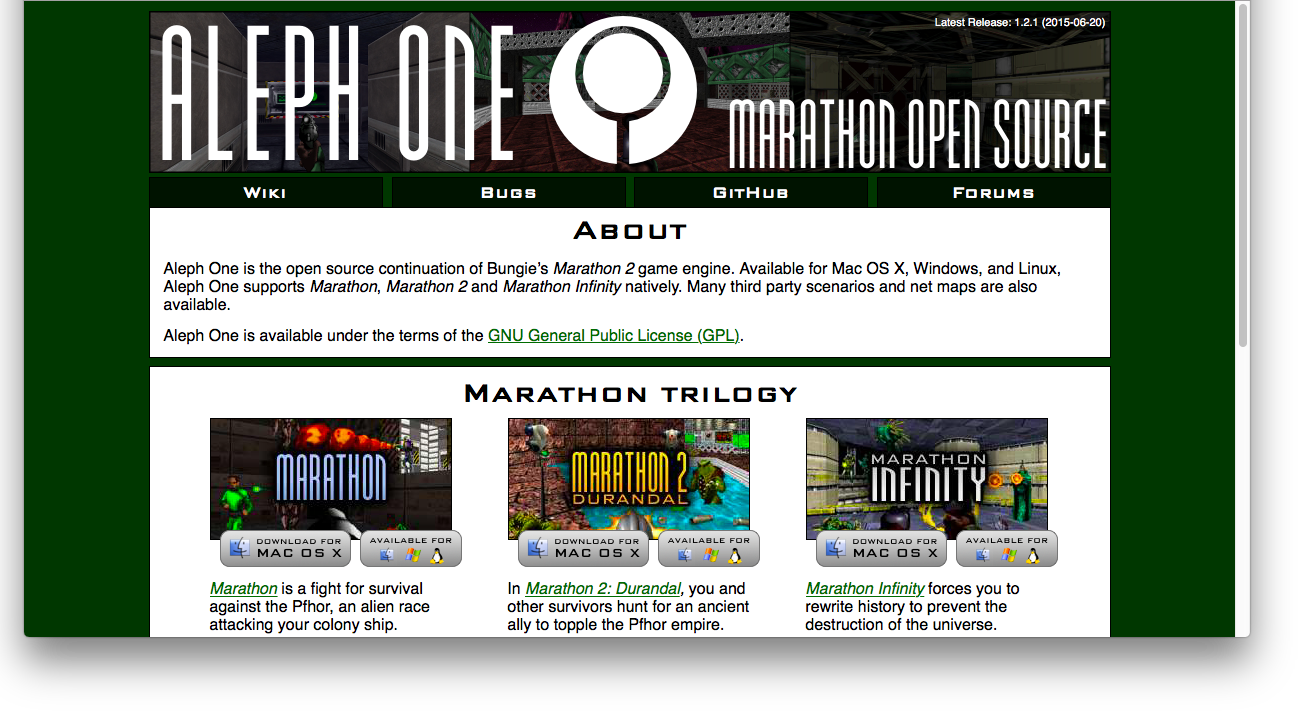 ---
Follow Simon Royal on Twitter or send him an Email.
Like what you have read? Send Simon a donation via Tip Jar.
---
keywords: #marathon #marathontrilogy #durandal #marathoninfinity #bungie #firstpersonshooter #techspectrum #simonroyal
short link: http://goo.gl/EH9kUk
searchword: marathontrilogy