It's been a long time coming, but I have left the iPhone and iOS world – making the switch to Android.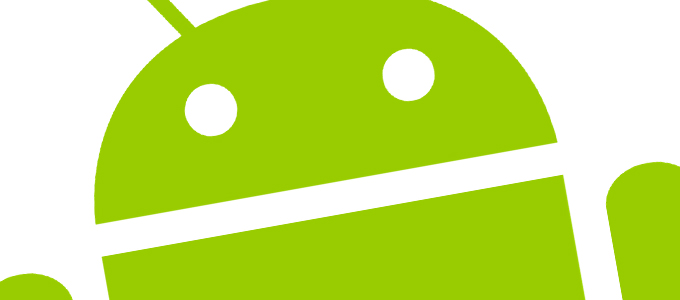 Once an Android user, I switched to iPhone about five years ago and have been on the low end ever since, trailing a few models back. My handset for the last few years has been a 64 GB black iPhone 5. It has served me well, but for the past few months upgrading to a newer handset has been on my mind. However, the cost of even a used iPhone is ridiculous here in the UK – especially larger capacity ones. I had looked at other platforms previously but always decided to stick with an iPhone – even if that meant an older model.
Earlier in the year I wrote Switching to Android from an iPhone Users View. This article expands on it and looks into my move to the Android world.
My son has a Motorola Moto G third generation (XT1541), and my daughter has a second generation (XT1068), both featuring quad-core processors with 1 GB RAM. Both are exceptional handsets, in terms of performance and price. Both of which I have been seriously impressed with, and so has my wife, so much so that when she was looking for a different phone – after a poor iPhone and service provider experience – she picked up a Moto G4 (XT1622).
I'd been playing with the second and third generation Moto G on an off for months, secretly getting more and more envious of them. Android Lollipop and Marshmallow sure had changed things. Now iOS and Android didn't look or operate that differently.
Preparation
Living in the Apple ecosystem limits your device choices. My secondary email address was a Gmail one – from my pre-iPhone days and one I use on my kids' ChromeBooks, so changing over to this was fairly easy. It meant I needed to tell all important sites and services to use my Gmail address – something I am still finding I need to do.
Pulling iCloud contacts across required using the web interface to export a csv file and then use the Google web interface to import. This worked fine, but it did lose all my contact images – something I had to manually put back one-by-one.
The calendar needed switching over too, with a similar export from Apple and import into Google. Interestingly, I could never get Facebook calendars (i.e. birthdays) to sync with iOS, but they worked straight away in Android.
Finally, I needed to turn iMessage off on my iPhone to prevent messages going astray. This would unlink my phone number from Apple. (If you forget, you can deregister here.)
I am sure there would be a few things I forgot, but those were the main ones I needed to jump to the Google ecosystem.
My Motorola Moto G (Second Generation)
Just in case I didn't like the switch, I decided to keep my iPhone and picked up a cheap Moto G second generation (XT1072 model) – but after 24 hours of using it full time, I had fallen for it. This 2014 handset was slightly tweaked for 2015, adding 4G and a bigger battery over its XT1068 edition.
I timed it with a rather heavy day of travelling and shopping. It would give me a chance to push it to its limits. Using public transport, I would sit and use Facebook, Twitter, and surf and message all whilst travelling through mixed signal areas. Once I reached the big city, I was be faced with a mix of 4G and WiFi, continuing my messaging and music.
It didn't lag, switching apps didn't stutter, and the experience was a joy to use. iOS and Android operate fairly similarly, but Android has some interesting twists. I hadn't realised just how slow loading apps on my iPhone 5 was – so this was a breath of fresh air. My battery on the Motorola lasted all day until 9 PM of very heavy use, in comparison my iPhone would have been dead by 2 PM – hence the need for a Mophie power case, which I would also drain at times.
This midrange handset from 2014 flattened my high-end iPhone from 2012. Is this to be expected? Both should struggle, given their respective price tags, but the iPhone 5 really was showing its age.
Below you can see a video comparison of the G2 running Marshmallow vs. iPhone 5 running iOS 10.
My Moto G 4
After the refreshing experience of the G2, I was so impressed that I took the plunge after a day and bought a Moto G4. This behemoth of a handset – in both size and performance – offers a 5.5" screen, octa-core processors, 2 GB RAM, 16 GB internal storage, and a MicroSD card slot, as well as a whopping 3,000 mAh battery.
Going from a 4" iPhone to a 5" Moto G2 and then a 5.5" Moto G4 was an odd feeling. I had always scoffed at large phones, but playing with a Microsoft Lumia 535 a few months back made me think differently, offering the happy medium of a phone and tablet.
Setting up was easy, mainly because I had done the donkey-work when switching to the G2. I signed in with my Google account, set up WiFi, and it started pulling in my apps from a backup and even placed them on the home screens in the same order. It was then just a case of signing in to the apps, and away we go.
The G2 was an 8 GB model – which only leaves around 3 GB for the user. I don't have many apps, but I did manage to exceed the small space very quickly, so the 16 GB in the G4 was a welcome necessity. I have quite basic needs. I use it for calls, texts, surfing, Facebook, Facebook Messenger, Twitter, Untappd, eBay, email, music, and the odd game – you can't beat a bit of Crossy Road.
I had a 64 GB MicroSD card ready to take the huge amount of music I had stored on my iPhone – and used the internal storage for apps, which now has plenty of free space. Copying the music was very easy – simply connecting to my Mac and using the Android File Transfer app to drop and drag folders of music. Very easy.
I have to say, while Android File Transfer app works, it is very unreliable and buggy. Why both the phone and MicroSD card can't mount like a regular drive on my desktop is beyond me – but it would make things easier.
The massive 3,000 mAh battery coped easily with what I threw at it. I could easily run out my iPhone 5 and the Mophie Juice Pack in a day from moderate use, and not because it was an older phone, as I had the battery replaced by Apple not that long ago. The 1440 mAh battery just couldn't cope with the newer OS and everything I threw at it.
The Moto G4, however, coped with a full day of music both over headphones and a Bluetooth speaker, plus having my Pebble connected and a hammering of browsing, social media, messaging, camera use, uploading to YouTube, and general tinkering – with over a quarter battery left at midnight. Subsequent days were lighter on use and left me with over 60% battery left at bedtime.
This was great. I could use my new phone without having to worry about battery life, without having to watch what I was doing – the first time in a long time my phone wasn't shackled to poor battery life.
Having a 5.5″ screen soon became very natural. Viewing social media and reading web pages was a joy – it also negates the need for me to buy a tablet.
First Impressions
Changing your mobile OS is a big thing. While both iOS and Android operate fairly similarly, they aren't identical – and then there is the hardware. Some observations I have come across so far in the switch.
However great your smartphone is, primarily it is a phone, and without that function it is useless. I noticed a marked improvement in call quality and signal strength when switching from an iPhone. I live in a poor signal area, and moving to my Motorola I now have no issues calling indoors and a huge improvement in shops – something my wife has also noticed. This is a massive welcome improvement.
Both system have homescreens, but Android is more customisable and doesn't hold every app, unlike iOS. Android offers an app drawer for everything else, with your homescreen holding selected apps of your choice. It also offers widgets – such as clocks, music controls, and snippets of app info such as latest tweets or Facebook posts.
With iOS, system and app settings are all handled in one place: Settings. Android has a Settings icon, but this is for the system only; app settings are handled inside each app.
Both offer a 'control centre' – quick access to WiFi, Bluetooth, network, brightness, etc. – swiping down in Android, but up in iOS. Multitasking is also similar with a button press accessing open apps, a swipe up in iOS or a swipe across in Android to close apps.
Android has always offered notification icons across the top. A quick glance and you can see you have an SMS, email, missed called, retweet, Facebook post, and many more – some handsets even have a flashing LED to indicate a post. iOS doesn't have this. You have to use the lock screen, individual app red dots, or pull down the Notification Centre to see missed items.
Both have a voice assistant, iOS offering Siri and Android offering OK Google, which seem fairly identical. Both have lock screen notifications, an app dock, and an identical range of apps.
The one area I have yet to get used to is music handling. iOS uses iTunes to manage everything, including playlists, and then sync across, whereas Android is a simple drop and drag of music files – and playlists isn't as prevalent.
Ringtones might seem a small matter, but as someone who likes custom ringtones, iOS makes it very hard. Music files needed to be trimmed to under 30 seconds and converted to m4r file and then synced to your phone. Android used to allow any MP3 to be used as ringtones, but things have changed, and now placing MP3 files in the 'ringtones' folder on your device should allow you to set them – and this can be done using a file manager on the handset to copy and paste them.
While everything is pretty much the same, getting used to a new size phone with buttons in different places – and no home button, instead having three virtual buttons on the front – back, home, and multitask screen – took some getting used too. Old habits die hard. It's the minor differences that get you. However, most things are the same, and apps generally behave the same.
Android for Me
I'm a convert. Android has some additional features over iOS and is far most customisable. If a feature isn't there by default due to Apples locked down 'walled garden' approach, then you are pretty much stuck, but not so with Android. However, it was the extra power, super quick operating, and immense battery life for such a tiny price that clinched it for me.
Apple make premium hardware and a rock solid OS to match, but at a premium price. Android has improved from its early rocky days, and you can get some excellent hardware for a quarter of the price of an iPhone and an OS just as stable as iOS with more room for choice.
While fragmented updates is still an issue with Android, handsets tend to be offered more updates and better support than ever before, even on cheaper end handsets.
I have to say I am quite happy to break from Apple. Chasing Apple is a continuous and expensive habit, and with more computer and phone tie-ins, it means you need to constantly keep up. Switching from iOS breaks that cycle. My computer and phone are independent.
I have a blisteringly fast phone which hasn't cost me a fortune and an OS that is refreshing.
---
Follow Simon Royal on Twitter or send him an Email.
Like what you have read? Send Simon a donation via Tip Jar.
---
keywords: #iphone #android #ecosystem #switch #motorola #moto #marshmallow #techspectrum #simonroyal
short link: https://goo.gl/TDtV6B
searchwords: goodbye-iphone