iOS is a great platform, but so is Android. What are the differences iPhone users need to think about when considering switching platforms.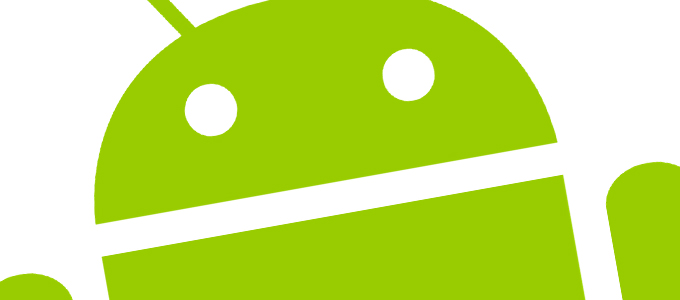 Smartphones are no longer a device to themselves, tied into an ecosystem and backed up by a desktop operating system that can make it difficult to move from one platform to another.
I have been an iPhone user for about five years, always on the low end because of financial constraints and constantly looking at upping to a newer handset. Prior to that, I used a variety of smartphone platforms. From UIQ-based Sony Ericsson P handsets and Symbian-based Nokia N and E handsets, to finally switching to Android with Sony Ericsson and HTC handsets. It was the iPod background and the Mac operating system that drew me to the iPhone platform – offering a totally integrated ecosystem, which sounded great – but after using it for a while, it became increasingly difficult to look outside of Apple's walled garden.
My kids recently entered the smartphone world and settled on some Motorola handsets – a Moto E first generation briefly and now Moto G second generation and Moto G third generation. After setting them up and using them on and off for months, I have become fond of just what these midrange, low price handsets can do and have been very impressed with how much bang-for-your-buck you get.
I have also noticed how similar iOS and Android are these days. So let's look at what to consider if you are thinking about switching from iOS to Android.
Price
This is the big one. iPhones still command a high price, even used ones. In the UK, phone contract prices vary depending on what handset you have. Your tariff with its same inclusive minutes, texts, and data will be higher if you buy an iPhone or high-end Android compared to a more budget Android or Windows Phone handset or basic phone. I know this isn't the case in Canada, with their costs being the same no matter what handset you choose.
If you choose to buy your handset outright, you can instantly see the price differences.
An iPhone 5s – 16 GB model – from 2013 will set you back £150 at present on the used market, higher if you want a larger model. A Motorola Moto X (their high-end offering), also from 2013, will set you back £70. Both have similar specs, with the Motorola packing in 2 GB RAM vs. 1 GB in the iPhone.
If you want a more budget friendly phone, a 2014 Motorola Moto G second generation is around £40, and a third generation around £80. Even a 2016 fourth generation is only £135 used. To get an iPhone around the £40 mark, you are looking at an iPhone 4 or iPhone 4s – both way out of date and both flattened by the midrange 2014 Motorola Moto G second generation.
How many people push their phones to full potential or use all the advanced features? The bonus of an Android is that you can buy a cheaper phone without premium hardware for a fraction of the price, and it will still do what you need it to do. If you just use it for calls, texts, email, music, social media, and snapping pics, do you really need a £500 iPhone or Android when a sub-£100 handset will cover your needs?
Space
The biggest issue facing iPhone users is its lack of expandability. New users always underestimate how much space they need and then have to live with the restrictions. My wife was relatively new to the smartphone world in 2013 and bought an iPhone 5c. It was brilliant device, but she thought an 8 GB model would be more than enough, not realising how much she would start using it and adding apps and music, nor the fact that you only get about 5 GB of that to use. It soon became too small with no way of adding more storage.
At least with the majority of Android handsets you have the SD card option for storing photos, videos, and music on. If you fill the card, you can just buy a bigger one for a relatively small amount. While internal storage can still be an issue for apps, at least you have options. 8 GB internal isn't enough for heavy app users – 16 GB plus an SD card slot is recommended.
Storing apps/games on the SD card came in with Android 2.2 Froyo but was later phased out. It was brought back in the form of 'Adoptable Storage' supposedly offering seamless combined internal/SD card storage with Android 6.0 Marshmallow, but it seems some manufacturers haven't implemented it well and some need to sort this out.
Specs and Design
iPhones have been pretty much the same design over the past ten years. They might have gotten faster, become thinner, received bigger screens and altered home buttons – but for the most they are still the same.
When it comes to buying one, it is an easy choice – either the latest, the previous, or an older one. The specs are all outlined, and being a premium handset they tend to have all the 'bells and whistles'. The only thing to consider is what colour.
On the Android front there have been hundreds of variations over the years. Samsung, HTC, LG, Sony, and Motorola, to name a few, have released handsets of varying price, specifications, design, and look.
Buying an Android is far more of a minefield. On the plus side, you can get cheaper, budget friendly handsets, but on the minus side it can mean scrutinising every area making sure it has everything you want. You might think it has everything and then realise the screen isn't brilliant, there is no front camera, missing a rear flash, or perhaps it doesn't have a gyroscope.
Removable Battery
Apple has never offered removable batteries. The original iPhone had a battery soldered into the phone, and while further versions were technically removable, they aren't for the average user – requiring dismantling.
Android phones also now offer non-replaceable batteries, but plenty still allow the back to be taken off and the battery removed. Easy to replace when it doesn't perform as it should, or when you need a quick change – without incurring a £50+ charge that Apple do.
Headphone Socket
It might seem like a small feature, but the iPhone 7 no longer offers a headphone socket. and knowing Apple. they won't backtrack. For someone like me who isn't a fan of wireless audio, it is good to know that Android handsets are still offering one – at least for now.
Ecosystems
Earlier I mentioned being tied into the Apple ecosystem. If you buy an iPhone, you need an iCloud account, which comes with an Apple email address, although you can use a non-Apple email account if you want to. If you have a modern Mac, your phone can now tie into it, syncing photos across devices and even sending and receiving text messages from your Mac linked to your phone.
Android is no different. You use a Google account, and it ties into your Google Mail, YouTube, Google Drive, Play Music, Hangouts, and even Google Plus, the social media site from Google.
Both contain their own contacts and calendars. While you can access both on both platforms, it is recommended you convert your iCloud contacts and calendars over to Google, a process that isn't too difficult to perform but requires a little knowledge.
Each platform sits happier in its own ecosystem.
OS Updates
With an iPhone, you are guaranteed four years of updates – if not more – and those updates are pushed to all supported devices at once. Older iPhones might not receive all the fancy new features due to lack of newer sensors or screen technology, but in general it doesn't impact on use.
With Android, updates are not so guaranteed. While it has improved in recent years, cheaper Android phones still only receive one major update, and some receive none at all. High-end handsets such as the Samsung Galaxy range can receive two or three updates. Handsets with near stock 'vanilla' Android – such as the Nexus and Motorola Moto ranges – fare better, but there doesn't seem any rule to follow, making pre-judging difficult.
Android updates are handled via phone manufacturers or carriers, rather than Google, which can delay updates for months.
The Motorola Moto G second generation was released in 2014; it is a midrange handset at around £150 when new. It shipped with Android 4.4 KitKat but received 5.0 Lollipop and 6.0 Marshmallow. Not bad for its price. However, its successor the Moto G third generation released in 2015 for the same price, shipped with 5.0 Lollipop, got 6.0 Marshmallow – but won't receive anything higher.
The Google Pixel is touted as offering two years of OS updates plus an extra year of security updates guaranteed. But then the Pixel is a premium product.
There seems no predicability about Android handsets and whether and when they will get updates, nor matter their price point.
OS Skins/Customisation
Apple played a big part in making phone carriers back off in terms of customisation. There are no carrier logos or built-in junkware on an iPhone. A major problem early on with Android was manufacturers trying to offer a custom look – 'skinning' it – to make it unique to them. However, this put the onus of updates on the carrier, a bad move. It also meant they could include custom apps and a look that was different, making it harder to learn.
It seems they have learnt, and a lot of them now offer stock Android – or if not, at least close to stock Android.
Software Support
System updates are a major talking point, but they are not as important as iPhone owners would make out. Yes, you might get five years of support and major updates out of your iPhone, but iOS software developers and Apple themselves push forward quicker.
Most software available for Android will still run on 4.0 Ice Cream Sandwich from 2011, some even as far back as 2.3 Gingerbread from 2010. However, most apps on the iOS App Store require iOS 7 from 2013, with a lot of them requiring still newer versions of iOS to run the latest versions of certain software.
Third Party Integration
Apple users have long had to live in Apple's bubble. If they don't allow it, you can't have it – part of the reason for people jailbreaking. Since its inception, Android has been far more adaptable. If you don't like the built-in browser, you can install what you like and have it become your default choice. Clicking a link will open this and not the built-in, unlike iOS, which insists on Safari. Other browsers can be used but not defaulted.
Sharing is similar too. It took until iOS 5 before you could share a picture to Twitter direct and iOS 6 for Facebook. iOS 7 finally brought third party sharing to other apps – installing Instagram or Google+, you could now share to these and others too.
File Sharing
iOS has no file manager; you cannot delve into the innards (without jailbreaking). Sharing pictures and videos came in with AirDrop introduced in iOS 7. You could easily share with other iDevices and Macs, but still not other platforms. [Publisher's note: You can use Google Photos, for instance, to backup your iPhone's photos and make them available on other platforms. See Using an iPhone in the Google Universe for more on using Google apps on iOS kit.]
Android, however, has been sharing files via Bluetooth since its dawn, offering you an easy way to send to other phones and computers. The iPhone has Bluetooth for audio but no ability to share files via it. You would need to send via messaging or email.
iTunes & Media Management
Apple uses iTunes to manage their devices. iOS 5 brought in less dependancy on a computer with Over The Air (OTA) updates, but it still relies heavily on a computer to load music and to sync with. You add and remove and sort in iTunes and then sync – building on the iPod days.
There is no media manager specifically for Android. Adding music and videos is done via a simple drop and drag feature. You simply connect it to your computer, mount as a drive, and copy files to and from it.
The bonus of this is multiplatform compatibility. Using an iPhone is ideally suited for Mac, but it can run on Windows too. However, Linux users may struggle. Android and its drop and drag approach makes it far more cross platform compatible.
Because of the lack of tie-in with iTunes, Android phones can also be used on multiple machines. You can connect it to your computer and copy some music, then connect it to your friend's computer and add some more. You can also manage music more easily on the handset, removing files directly from the handset and not just from the playlist like iOS.
Ringtones
If you want custom ringtones on the iPhone, you either need to purchase them or create your own – which is a tricky task, requiring you to trim a piece of music to less than 30 seconds and saved in m4r format and then loaded onto the phone via iTunes.
Android can use any audio file on your phone or SD card and be set as a ringtone directly on the handset.
Digital Assistants
Speaking to your phone and having it reply in a nice voice isn't exclusive to Apple. Siri might be a great personal digital assistant, but Android has its alternative Google Assistant (formerly Google Voice Search and Google Now).
Messaging and Video Calls
There are two killer apps for iPhone users. iMessage is a great way of sending more than just text over a data connection, allowing worldwide communications without heavy costs, but it is limited to Apple devices. WhatsApp is an excellent iMessage replacement available for many platforms and allowing you to send to iOS, Android, Windows Phone, and even Blackberry owners.
FaceTime is another Apple-only feature, allowing video calls to other iDevices and even Macs, but it is limited to Apple devices. Once again, WhatsApp offers a multiplatform alternative, which seems to have taken the place of Skype on mobile devices. [Publisher's note: Google Hangouts lets your send text, do voice chat, and connect using video on every major platform, Macs and IOS devices included. See Using an iPhone in the Google Universe for more on using Google apps on iOS devices.]
The OS
We use iPhones because we like iOS. However, despite flame wars over 'who is best', there really isn't a great deal of difference between iOS and Android. Looking at my daughter's Motorola running Android 6.0 Marshmallow, it looks very similar.
Both lock screens offer clocks and notifications, and while unlocking brings an iPhone to a screen of apps – Android has a customisable homescreen which you can add popular apps and widgets and offers access to a full app drawer from there. Notifications are both accessed via swiping from the top and even the Apps Stores, camera interfaces, music player, and settings screens look similar.
Not everything is exactly the same, of course; it will take a little time to adjust to the small changes – the swipes in different directions or menus in slightly different places.
Conclusion
As a devout iPhone user who hasn't had much to do with Android for a few years until recently, it is nice to see the alternative isn't so bad. They may have similar interfaces and range of apps, but there are major differences that put them miles apart – especially when it comes to content management and price.
I would like to thank Carl Draper for his advice and for looking over this article.
---
Follow Simon Royal on Twitter or send him an Email.
Like what you have read? Send Simon a donation via Tip Jar.
---
keywords: #iphone #ios # switch #android #battery #storage #ecosystem #headphone #media #techspectrum #simonroyal
short link: https://goo.gl/zn9LYT
searchwords: android-to-iphone