Apple Rethinks iPhone Pricing, Offline Gmail App, 25,000 Saudis Buy iPhones, and More
This Week's iPhone, iPod, and Apple TV News
Compiled by Charles Moore and edited by Dan Knight - 2009.02.27
Mac notebook and other portable computing is covered in The 'Book Review, and general Mac news is in Mac News Review.
All prices are in US dollars unless otherwise noted.
News, Reviews, & Opinion
Apps & Services
Accessories
iPod and iPhone Deals
These price trackers are updated regularly.
News, Reviews, & Opinion
Apple Rethinking iPhone Price Strategy
AppleInsider's Aidan Malley reports:
"While the likelihood of Apple releasing new iPhones this year is all but certain, a discussion between analysts and Apple's top brass has also dropped clues that the iPhone's pricing may not be static this year.
"Toni Sacconaghi of Bernstein Research mentions in a research note that a discussion with Apple COO Tim Cook, CFO Petter Oppenheimer and worldwide marketing senior VP Phil Schiller point both to an upgrade to the touchscreen device as well as to the possibility of 'different pricing/price points' this year, with Cook 'examining iPhone's business model' for possible changes...."
Link: Apple Execs Rethinking iPhone Pricing Strategy for 2009
Google Shows Offline Gmail App on iPhone
AppleInsider's Slash Lane reports:
"Google on Wednesday demonstrated how a future version of Gmail could soon run offline on mobile browsers compatible with HTML5, including the iPhone's mobile Safari browser...."
Link: Google Shows Offline Gmail App Running on iPhone
Japanese Newspapers Trying to Save Themselves Using iPhone Apps
ReadWriteWeb's Sarah Perez reports:
"The newspaper industry is in a downward death spiral, having been severely impacted by new technologies, the ubiquity of internet access, and a rise in citizen journalism. Here in the US, some papers are filing for bankruptcy, others are close to doing the same, and there's even a proposal to give the newspaper industry a bailout plan of its own. Elsewhere in the world, it's more of the same. In Japan though, the country's high population of elderly citizens is keeping the papers afloat . . . for now, at least. But like everywhere else, they will soon have to face the future: young people don't do newsprint....
"[Some Japanese] papers have . . . collaborated on a new effort to bring their content to the tech-obsessed youth. Last week, the three collectively introduced an iPhone/iPod touch application which delivers the cover stories, city news items, editorials, and pictures to the owners of Apple's smartphone.
"The application is unique as it lets consumers browse and compare the coverage of news stories by the different papers all within one single interface...."
Link: How Japanese Newspapers Are Trying to Save Themselves - Using iPhone Apps
25,000 Saudi iPhone Subscribers Within Hours of Launch
ArabianBusiness.com's Andy Sambidge reports:
"Saudi mobile operator Mobily notched up 25,000 subscribers within hours of its launch of Apple's iPhone 3G in the kingdom.
"'In just a few hours of launch the number of walk-in customers and those who applied online reached 25,000,' said Ali S Al-Dakhee, Mobily's youth segment manager in comments published by Saudi Gazette on Monday...."
Link: 25,000 Saudi iPhone Subscribers Within Hours of Launch
Apple Wireless Keyboard Used with an iPhone
Short video showing the interacting devices (Apple wireless keyboard, iPhone, communicating over Bluetooth) in operation.
Link: Apple Wireless Keyboard Used with an iPhone
How to Use a 1G iPod touch as a WiFi Phone
Low End Mac's John Hatchett reports:
"...I received a first generation (1G) iPod touch from my beloved wife. At the time, the only bummer was the fact that the second generation (2G) touch had the ability to use a microphone.
"My dreams of using a WiFi phone to lower my cell phone bills would have to wait.
"Not so fast, pilgrim. Last night I talked to my brother (six states away) over Skype using my iPod touch. The conversation lasted over a half an hour.
"It was not without flaws. I could hear him fine, but my low voice wasn't as audible to him. Due to some delay issues, we had to be careful not to talk over each other. But since the call was mucho, mucho less expensive than using a landline or cell connection, I can't complain much.
"How did I set up my 1G touch for Internet phoning?"
Link: How to Use a 1G iPod touch as a WiFi Phone
The Presidents of the United States of America Unleash Multiple-Album iPhone App
Wired's Eliot Van Buskirk reports:
"Dave Dederer, former singer and guitarist for nineties hitmakers The Presidents of the United States of America, has fashioned quite a second career for himself as the vice president of business development for Melodeo, which makes nuTsie, a software application that can stream your iTunes playlists to any web-connected PC, your Blackberry and your Facebook profile.
"Dederer has neatly dovetailed his past and present with Melodeo's release of a $3 app for iPhone and iPod touch, which contains the four Presidents of the United States of America albums whose rights are owned by the band. The app includes rare, exclusive material that can be updated from the server side."
Link: The Presidents of the United States of America Unleash Multiple-Album iPhone App
Satellite Phone Almost the Same Price as an iPhone
TGDaily's Wolfgang Gruener says:
"You have an iPhone? Good for you. I have a satellite phone, so how's that? Some claim that not all iPhone owners bought their smartphone because of its fancy user interface or because of its ergonomics, but simply for bragging rights instead. And for those users, the iPhone may soon be old: Iridium has launched a new promotion targeted at rival Globalstar that brings a satellite phone within reach of average consumers for the very first time. The question is: Will the mainstream market bite?"
Link: Looking for Bragging Rights? Ditch Your iPhone, Get a Satellite Phone (for Almost the Same Price)
Apps & Services
The Bailout on Your iPhone
Link: PR: Angered by the million dollar bonuses, corporate jets, fancy junkets, and other executive perks funded by the Bank Bailout? Wish you could stop this "Bailout Bonanza"? An upcoming iPhone game will give you the opportunity to do just that, and in the process, provide a real helping hand for people in need.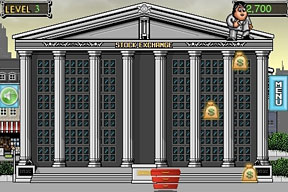 Link: PlayScreen has created "Bailout Bonanza," a fast, fun and furious arcade-action game where you try to catch bundles of cash being thrown by a greedy executive. Taking advantage of the iPhone's cool control features, "Bailout Bonanza" gives you the option to play by swiping your finger across the screen or by tilting the phone. Watch out for the occasional shoe toss! If you miss a moneybag or get hit by a shoe you lose one of your baskets and make the greedy exec very happy.
PlayScreen is pledging to donate 5% of each sale to The United Way. With "Bailout Bonanza" you can channel your frustration over Bailout abuse into helping the people hit hardest by this economic crisis.
Link: Bailout Bonanza (available through the iPhone App Store)
iPhone App Simulates Political Corruption
The Register's Rik Myslewski reports:
"You now can practice the skills of a corrupt Chicago politician, thanks to a new game that appeared Thursday on Apple's iTunes App Store.
"Inspired by the saga of the ex-Grifter Governor of Illinois, Milorad 'Rod' R. Blagojevich, Yanki.jp's iPhone and iPod touch game, Pay2Play, gives you 30 days to 'pay back the unions, make tons of cash, and get out of town before getting impeached.'"
Link: iPhone App Simulates Political Corruption (Pay2Play available through the iPhone App Store)
Property Evaluator 2.3 for iPhone/iPod touch
PR: PropertyTracker announces Property Evaluator 2.3, an update to their real estate analysis tool for iPhone and iPod touch. Designed to leverage the iPhone's unique abilities and interface, Property Evaluator is a powerful analysis tool for investors, real estate agents, lenders or anyone who needs to take the guesswork out of evaluating investment properties.
The polished design of Property Evaluator makes it incredibly easy to evaluate a property. Enter some basic information about the property in four easy steps, and then view performance projections that show a true apples-to-apples comparison between properties. The performance projections include many financial metrics, such as net operating income, cash flow, capitalization rate, return on investment, return on equity, and potential cash-out refinance. You can slide your finger to change the holding period from 1 to 30 years, and all of the numbers instantly update. Users can store multiple properties and what-if scenarios to do comparisons.
Property Evaluator is especially useful for real estate agents and lenders who want to create performance projections for their clients. The projections can be emailed to clients as a beautifully formatted PDF file directly from the iPhone. Individual investors use this feature to send projections to their investment partners while they're driving around looking at properties. You can even include a photo with the property using the iPhone's camera.
Feature highlights include:
Input the property information in 4 easy steps
Look at the First-Year Projection to flip the property
Look at the Multi-Year Projection to buy and hold
Email a performance projection to clients or investment partners as a beautifully formatted PDF file
Take a photo and store it with the property
Save multiple properties or what-if scenarios
AutoFill helps estimate expenses
View complete payment schedules for mortgages
Slide your finger to change the holding period from 1 to 30 years - numbers instantly update
View a map of the property with Google Maps
System Requirements:
iPhone or iPod touch 2.0 or later
Property Evaluator 2.3 is currently on sale for $4.99 (reg. $9.99) through the end of February and available exclusively through Apple's App Store.
Link: Property Evaluator (available through the iPhone App Store)
Canvas 1.0 for iPhone and iPod touch
PR: wuonm introduces Canvas 1.0, their first in a painting lessons series for iPhone and iPod touch. Designed specifically to leverage the iPhone's unique abilities and interface, Canvas is a series of step-by-step painting lessons. Discover the process of creating a real painting. Renowned artist Manuel Sosa guides users through every step in the creation of works of art, from outline to finished stage.
The artist has added captions to the images explaining the thoughts and techniques used. Zoom in to see every detail of every stroke. The final result can even be expanded to almost life size. In each phase, users can change the transparency of the frame and observe the evolution from the previous one. Canvas also offers a slide show with original music - just sit back and watch the whole sequence. Step-by-Step painting lessons the iPhone way.
Feature highlights include:
Swipe left-right to move between steps, with commentary by the artist
Double tap toolbar arrows to quickly go to first or last step
Swipe up-down to change the transparency of each stage
Pinch in each step to zoom in
Double tap to zoom 2x up to 4x of every stage
Final work can be expanded to 8x to see every brush stroke
Slideshow the whole sequence of the full picture or just a section.
Turn off the music or text captions
Available now in the App Store, wuonm's first release features "by a feather" and "through meadows", with "great gray owl", "pines in love" in upcoming subsequent releases, with more to follow.
Supported Languages: US English and Spanish
System Requirements: iPhone 2.1, iPod touch 2.1 or later
Canvas 1.0 for iPhone is $2.99 and available exclusively through Apple's App Store.
Link: Canvas (available through the iPhone App Store)
The iPhone Has Been Drafted
PR: The iPhone has now evolved in to a fully featured defense weapon. With Diversion from Marvel Apps, LLC, users can distract others with over twenty five different sounds varying from ear piercing tones, sirens, horns, and the useful fake phone call.
Add some humor and excitement wherever you are with Diversion, recently released for Apple's iPhone by software developer Marvel Apps, LLC. Diversion contains a library of over twenty five unique sounds that enable the user to distract or annoy people on demand. The app also can be used as a motion alarm to prevent theft and also features a fake phone call feature to help you get out of that tough spot.
The application features many different sound effects including ear piercing tones, buzzes, whistles, alarms, sirens and more. Lighten up class, a business meeting, or use the LED countdown timer to set Diversion to go off and walk away to scare an unsuspecting victim. Bill Leisenring, President of Marvel Apps, said "This app has more depth than similar apps that are available. We wanted to provide more than just a grenade in the user's sound arsenal. These sounds range from funny to truly disturbing." Leisenring also commented on the different features of the app, "The app has a lot of depth for this price point as it also can be used as a motion alarm for thief protection, has a fake phone call feature, and a countdown timer feature. Finally, we wanted a design that invoked panic and I'm sure Jack Bauer could definitely put this to good use. A demo of the app is featured on our company's web site and the feedback has been great." The application is 50% off in the month of February and is available for $0.99.
This is the second sound effects app for Marvel Apps. Diversion utilizes some of the code from the first sound app, Golf Smak! "We leveraged Golf Smak!'s randomness logic in order to avoid the sense of repeats." said Leisenring. "We also added the ability to select a sound directly which has been requested for Golf Smak!" The Smak! franchise has more in the works as well with Office Smak! currently in Apple's approval process. In addition to these applications, Marvel Apps has also released Fandora's Box 2008 Summer Games, iLove Fantasy Football '08 and iLove College Football '08. Their applications are available in Apple's iPhone App Store.
This app has more depth than similar apps that are available. We wanted to provide more than just a grenade in the user's sound arsenal. These sounds range from funny to truly disturbing.
Marvel Apps, LLC's mission is to create the best user experience in web and mobile applications. In doing so, customers can 'Expect the Extraordinary'. This is not a tag line. Rather, it is the Marvel Apps corporate identity that is fueled by the knowledge, experience, and passion of the Marvel Apps team. Copyright 2009 Marvel Apps, LLC. All Rights Reserved. Apple, the Apple logo, iPhone and iPod are registered trademarks of Apple Computer in the US and/or other countries.
Link: Diversion (available through the iPhone App Store)
Strong's Numbers and New Commentaries for iPhone from Olive Tree Bible Software
PR: Olive Tree Bible Software announces a new commentary,Strong's numbers on iPhone and BlackBerry, and updated files for two Bibles this month.
2009 is the 500th birthday of Protestant theologian John Calvin. Celebrate by downloading Calvin's Institutes of the Christian Religion for free.
New Bible Commentaries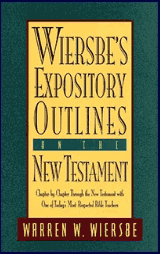 Link: Wiersbe Expository Outlines on the Old and New Testaments (2 volumes in one)
Olive Tree introduces two new commentaries by pastor and prolific Bible study author Dr. Warren Wiersbe.
Wiersbe's Expository Outlines on the Old Testament and New Testament offer rich textual study that leads a reader through all parts of the Bible.
Readers who have used Dr. Wiersbe's popular Bible Exposition series will recognize Dr. Wiersbe's simple and practical method of study that stays close to the biblical text, offering outlines that are perfect for teaching, preaching, and personal or corporate study. Together, these two volumes offer:
Introductions and/or outlines for every Old Testament book
In-depth exposition on every chapter in every book of the New Testament
Special studies on key topics, relating the Old Testament to the New Testament
Encouragement and information on how to share the truth of God's Word with others
Easy-to-understand expositions that are practical, preachable, and teachable
The "big picture" of Christ and His redemptive work in both the Old and New Testaments
This title is new this month for all major Olive Tree platforms: iPhone, Palm, Windows Mobile Classic (Pocket PC), Windows Mobile Smartphone, Symbian, and BlackBerry.
Are you interested deepening your understanding of God's Word, even amidst a hectic schedule? Check out these Bible commentaries and study tools for your mobile device - perfect for reading and study, even when you're on the go.
Bible Knowledge Commentary (BKC)
Complete Bible Discussion Guide - Old Testament & New Testament
Parallel Classic Commentary on the Psalms
Parallel Commentary on the New Testament
Matthew Henry's Concise Commentary on the Whole Bible - Free
Matthew Henry's Complete Commentary on the Whole Bible
See the complete list of Bible Commentaries available at Olive Tree.
Strong's Numbers on iPhone BibleReader
The newest version of BibleReader for iPhone is now available on the iTunes store! Version 4.05 supports Strong's numbers. We're also proud to release two Bibles with Strong's numbers for iPhone! You can purchase them exclusively at OliveTree.com or download them from your Personal Library if you've purchased them in the past.
King James Version (KJV) with Strong's Numbers for iPhone
New American Standard Bible (NASB) with Strong's Numbers for iPhone
Along with Strong's numbers, Version 4.05 also features popup windows that you can use to show publisher's notes, Strong's hyperlinks, and Bible hyperlinks. Popups are great because they let you read additional information about the text without navigating away from the page and losing your place. They're also easy to dismiss. Turn popups on or off, change the colors, and choose which items open in popups and which don't. This feature is fully adjustable, so you can display information in whatever way suits you best!
Interested in upgrading your iPhone BibleReader to version 4.05? All BibleReader Apps on iTunes have been updated to version 4.05. Visit iTunes if you'd like to upgrade your previously purchased Apps for free.
Want to get a feel for what these new features look like on your iPhone? We've created a free demo so you can test out Strong's numbers.
What BibleReader features do you want on your iPhone?
Help shape the future developments for BibleReader on iPhone by taking this survey.
You can also read the blog article from engineer Stephen J. to learn more about Olive Tree's plans for future development and to hear why we need your input. We'd love to know your opinion!
Strong's Numbers Demo for iPhone and BlackBerry - Free!
Want to try out the newest feature of BibleReader 4.0 for free? With this demo, you can test how Strong's numbers work on your iPhone or BlackBerry!
Download New American Standard Bible (NASB) Free Demo with Strong's Numbers. It contains the book of Galatians, along with all the Strong's Dictionary entries corresponding to that portion of Bible text. See what Strong's numbers can add to your study of the Bible and experience this new feature on your handheld device.
New to Strong's numbers? Named for their creator, Dr. James Strong, and first published in 1890, the Strong's number system maps every word in the Bible to its original language - a root word in Greek or Hebrew. This tool can reveal similarities in words or ideas and layers of meaning in the original text that aren't always apparent in modern-language translations.
Download Bibles directly to your iPhone by following these step-by-step iPhone instructions.
Accessories
Mini Microphone for iPhone 3G/iPod touch 2G/iPod nano 4G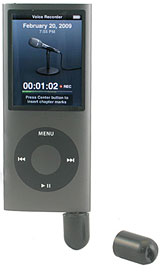 Link: PR: If you are a journalist and using iPhone 3G, you probably would like to small gadget.
Features:
Plug and Play
High Quality Microphone, Fine sensibility
Small and portable
No need battery
So convenient, you can wear it as a necklace
As a capsule, so compact and lightweight
This accessory is compatible with:
iPhone 3G (you need to download software and install to your iPhone e.g. iTalk Recorder or Easy Recorder)
iPod touch 2G (you need to download software and install to your iPod touch 2nd Gen e.g. iTalk Recorder or Easy Recorder)
iPod nano 4G (you may use its preloaded software for recordings)
iPod classic 120G version (you may use its preloaded software for recordings)
$14.99
Link: Mini Microphone for iPhone 3G/iPod touch 2G/iPod nano 4G
Danglet Wrist and Neck Strap System for iPhone and iPod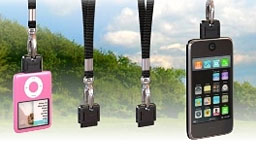 Link: PR: Collins America has begun accepting orders for its patent pending Danglet wrist and neck strap system for Apple's iPhone and iPod products. Our warehouses in the United States and Europe are stocked and ready to ship orders placed from the Collins America web site to buyers in the US, Canada, and EU countries.
Priced at $14.99 (plus shipping), the Danglet is the world's only strap adapter for Apple's iPhone or iPod that allows use of any standard clip-on, snap, or string-tied wrist or neck strap. Danglet orders include the rugged Danglet adapter which clips securely into the iProduct's dock connector jack, and two sturdy black Nylon with metal clips straps, one a 7-inch wrist strap, the other a 17-inch neck strap. Additional product information can be found on the Collins America web site.
Collins America is seeking resellers for the Danglet located in the USA, Canada, and EU markets. For reseller information please email Collins America at info@collinsamerica.com. Press inquiries can also be directed by email to info@collinsamerica.com.
Collins America designs, manufactures, and markets exciting, unique new consumer products, with its headquarters located in Nashville, Tennessee, and with shipping operations based in the United States and Europe.
Link: Danglet
iFlyz Secures Mobile Electronics for Handsfree Viewing During Airplane Travel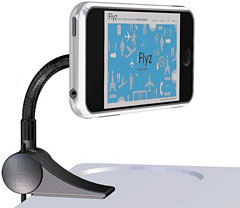 Link: PR: Up to now, travelers were forced to hold their electronic devices or get creative with some crude, off-balance way to try to position it for viewing. There's even a blog article & video circulating the Internet showing how people are using barf bags on airplanes as shoddy, makeshift holsters for their electronic devices. The iFlyz eliminates the need for such makeshift efforts
It's a unique product that offers a helping hand for those trying to juggle a mobile electronic device while trying to relax on a plane trip. The iFlyz device is an in-flight, handsfree solution designed specifically for air travelers. The iFlyz's suction cup firmly grasps any device relieving the strain of holding it for long periods of time while watching a movie, surfing through music or reading online. The iFlyz device uses an adjustable clamp to attach to either an upright and locked seat tray or one that is open during drink or dinner service and has a flexible gooseneck that allows the attached mobile device to be turned any angle or direction.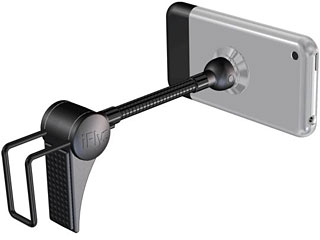 Link: iFlyz has a simple three step process: attach your phone or media player to the iFlyz suction cup; clamp it to a meal tray in either the stowed and locked position or unlocked and down position; and simply adjust the flexible gooseneck to the ideal angle. The product is simple, durable and compact; ideal for anyone constantly on the go. It is compatible with iPhones, iTouches, iPods, BlackBerrys, SmartPhones, and PMPs of various brands. The iFlyz is 5.5 inches long and 2.5 inches wide, and weighs only two ounces.
The iFlyz eliminates the need for such makeshift efforts. The idea for iFlyz came as a way to make life easier for travelers trying to relax. "Being an early iPhone adopter and frequent flyer, I took note of all the other users on my weekly flights taking advantage of their time in the air to catch up on their favorite movies and TV shows," said Alastair MacGregor, iFlyz International CEO. "It was immediately evident that I wasn't the only person loving the new technology but hating that I had to hold my device to be able to watch any video content." MacGregor says that while there are a few multipurpose device mounts or cradles on the market, the iFlyz is the only one designed specifically for air travel and the only one that works with the tray up or down. iFlyz sells for $29.99.
Link: iFlyz
Proporta Wallaby Wallet (4G iPod nano)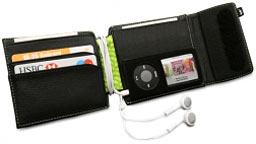 Link: PR: Exclusively designed by Proporta, the Wallaby Wallet (4G iPod nano) offers everything you'd expect from a high quality wallet, with some intelligent little extras. A custom made pouch helps keep your 4G iPod nano safe and sound, whilst clever cutouts mean you can use your device without having to take it out of the wallet.
Handcrafted from the finest quality black leather, the unique Proporta Wallaby Wallet features an attractive lime green lining and elegant contrast overstitching. Underneath the beautiful exterior, there are sections for all your bank notes and cards, a custom made pouch for your iPod nano, and a special design so that you can wrap your headphones around the spine of the wallet to keep them knot-free. It's a stylish and simple way to keep all those valuable essentials close to hand, and it looks great too.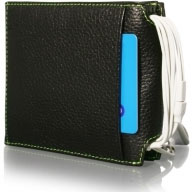 Attractive lime green contrast stitching and lining
Secure Velcro closure system
Semicircular cutouts to keep headphones tidy
Custom designed pouch for your 4G iPod nano
$36.95
And If you' re a regular jet-setter or even just a casual traveler, protect your passport from scuffs and bending with the stylish Proporta Passport Holder, and be the envy of everyone in the departure lounge.
Join us on Facebook, follow us on Twitter or Google+, or subscribe to our RSS news feed
Links for the Day
Mac of the Day: Lisa, introduced 1983.01.19. The ancestor of the Macintosh had a mouse, a graphical interface, and a $10,000 price tag.
Recent Content
Custom Search
Follow Low End Mac on Twitter
Join Low End Mac on Facebook
Favorite Sites
MacSurfer
Cult of Mac
Shrine of Apple
MacInTouch
MyAppleMenu
InfoMac
The Mac Observer
Accelerate Your Mac
RetroMacCast
The Vintage Mac Museum
Deal Brothers
DealMac
Mac2Sell
Mac Driver Museum
JAG's House
System 6 Heaven
System 7 Today
the pickle's Low-End Mac FAQ
Affiliates
Amazon.com
The iTunes Store
PC Connection Express
Macgo Blu-ray Player
Parallels Desktop for Mac
eBay

Advertise