Thoughts on Panther Upgrades, Music Production on a PowerBook G3, and CPU Upgrades
Charles Moore - 2004.03.08 - Tip Jar
From Sandy Mitchell
I have a 1st generation "iceBook" iBook, with a 500 MHz chip & 384 megs RAM & a 10 gig HD. I'm currently running Jaguar on it (I ditched OS 9 once I got used to Jaguar, to free up more HD space) and am pretty happy with it, except to note that it takes quite a while to boot up.
I'd like to upgrade to Panther (I think!), but a friend who is quite Mac-savvy insists that Panther "isn't ready for prime-time yet." Do you know of folks who have successfully installed Panther on an iBook of my vintage and are happy with the results? If so, what advantages are gained with Panther over Jaguar?
I think my friend's concern is with my iBook being a G3, not a G4.
Thanks,
Sandy Mitchell
Hi Sandy,

Installing Panther on my 500 MHz G3 Pismo PowerBook was like cutting in the turbo-boost. I would estimate that most things were roughly 20% or more faster than with OS 10.2.6. That, combined with the "150 new features" (Exposé is the best of the bunch) makes Panther a no-brainer upgrade for owners of slower supported machines. The speed increase with my 700 MHz G3 iBook was welcome, too, but not nearly as dramatic.

Still takes quite a while to boot up, though, on either machine (even after upgrading the Pismo to a 550 MHz G4). However, I wouldn't dream of downgrading to Jaguar on either computer.

Charles
Panther Upgrade CDs
From Andrew Main
Charles,
Just to be clear. You wrote: "Same disks whether you opt to upgrade your Jaguar installation or go with a clean install. I did the former with my iBook and the latter with my Pismo. Worked fine either way."
I expect the full-install Panther CDs will do an upgrade over an installed Jaguar, but there are also upgrade-only Panther CDs that will not install on an empty drive. I have a set that came recently with a new/remaindered iBook G3; they look exactly like regular Panther CDs (same external labeling, nothing to indicate that they're upgrade-only), but when inserted and mounted, they are labeled "Mac OS X Upgrade Disc," and they won't do a clean install, only an upgrade. So your correspondent must get the full install CDs if he wants to do a clean install.
Andrew Main
Hi Andrew,

I wasn't aware of that. Pretty chintzy on Apple's part not to include the full-install CDs with any new or refurb machine, IMHO.

Thanks for the heads up.

Charles
Panther Upgrade Problem on Lombards
From Kevin Weise
Mr. Moore,
In your latest Miscellaneous Ramblings, you reported that Fluffy Monkey Ear wrote and you replied:
From Fluffy Monkey Ear

Hi.

I was wondering how you feel about the upgrades rather than the full install. I have the full version of Jaguar and would like to get Panther. Would it be OK to get the upgrade disks, or should I go with the full install?

Thanx

Hi FME,

Same disks whether you opt to upgrade your Jaguar installation or go with a clean install. I did the former with my iBook and the latter with my Pismo. Worked fine either way.

Charles
I need to stick my 2¢ worth in. There is a known problem with installing Panther on Lombard PowerBooks, but you don't see much about it on the 'Net.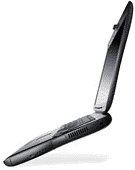 If you have a 256 MB SODIMM in the upper RAM slot, you may get the psychedelic screen failure partway through the installation. In essence, the installation appears to be going well, when towards the end (somewhere close to, but before Optimization) the screen goes all pink, green, and blue for several minutes before freezing altogether.
It appears that RAM used by the graphics card gets clobbered during the install. I know; it happened to me. And if you're doing an Archive & Install (as I was), the results can be disastrous. After removing the SODIMM from the upper slot on my Lombard, I restarted the installation (Archive & Install again), and then it installed and upgraded to 10.3.2 beautifully.
It was then up to me to perform a Repair Permissions, reinstall the 256 MB SODIMM, go find all the account info in Previous System folder, and restore all the accounts & their contents manually (in that order). I can imagine that being a daunting task to someone who is not Unix or Mac OS X savvy.
However, after all this, Panther does run well on my 400 MHz Lombard. But to anyone else who wants to install Panther on a Lombard, beware! Remove the upper 256 MB RAM first. (I have heard that it is only 256 MB RAM this happens with, that everything ought to work just fine with 128 MB SODIMM or less in the upper RAM slot. Of course, you really need RAM in the lower slot, too. Mac OS X requires minimum 128 MB, but more is better with the Lombards.)
Kevin J. Weise
Hi Kevin,

Thanks for the interesting and potentially valuable advice. I haven't installed Panther on a Lombard. My son plans to upgrade his ex-Lombard to Panther for its current owner, but it has no 256 MB RAM modules.

Beforehand knowledge of this bug would make it a relatively simple matter of popping out the RAM card for the installation and then replacing it when panther was in situ.

Charles
Music Production on a Lombard?
From James Pearson
Charles,
I wanted to address this in response to Christopher's audio question.
He should check out Tracktion at Rawmaterialsoftware.com, now distributed by Mackie. Links are on the Raw Materials site. This program is singularly responsible for my being able to get some more audio production life out of my older stock PowerBook WallStreet G3/266 running OS 10.2. With more memory and a faster hard drive, I'm sure he'd have a pleasant experience using Tracktion on the Lombard for demos and light session work.
For the record, I don't recommend the WallStreet to others just getting started in audio production, if for no other reason than the fact that it didn't ship with a USB port. No USB pro audio interfaces will work via the PC Card slot.
I was very excited by Apple's move to buy Emagic. Many of us expected something like GarageBand as the end result. Unfortunately, I also suspected that the system requirements would be established to push new hardware sales.
Tracktion isn't perfect, but it is amazing. Furthermore, it's proof that audio production software can be innovative without crippling your system. With a full feature set, a developer that updates regularly, downloadable demo's and a retail price of $80, it's worth trying.
That Lombard could still be useful.
James Pearson
Hi James,

Thanks for the report and helpful advice.

Charles
Pismo Processor Upgrades Article
From Brent
Charles,
Nice article. I like the data that you gave. I'd love to see more in-depth information and feed back on the PowerLogix's Pismo G3-900 upgrade.
I'm a bit upset with PowerLogix prior failure and their President's complete denial of any responsibility. He even went so far as to pretend that there was a new management of the company. I wish he had just disclosed the facts instead of pretending. I am still interested in the G3-900's performance and stability. It is a good alternative if it is stable and reliable.
But....
The name Newer Technology is now owned by OWC. That leaves the question who is producing the upgrade. The old Newer Technology no longer exists. To my knowledge OWC owns no manufacturing or assembly facility.
In a filing with the National Arbitration Forum, Larry O'Connor disclosed that he is the CEO of New Concepts Development. New Concepts Development has as divisions OWC, Newer Technology, and others.
I have had many repeated problems with OWC and will no longer do business with them. If they have something that I want, I try to locate the manufacture or another vendor, even if the price is higher. At least I know the customer service if there is a problem will me better.
I have tracked several items that OWC carefully suggests that they manufacture, but really are private labeled products from MacPower (Taiwan) and Battery Biz/Hi-Capacity batteries (California).
I am suspicious that the the OWC, Newer Technology NuPower G4 Pismo is actually from FastMac. FastMac is a d.b.a. for AllMac/WeFixMacs, a company in California. But I can not get any information on who the actual owner of AllMac.com is. The graphics that they use on the FastMac and OWC sites of the G4 desktop processor upgrades seem to be of the same item. With and without a FastMac logo.
I have done a little business with WeFixMacs when I was living in California, but if they are owned in anyway by Larry O'Connor, I want to know.
Do you have any guess if I am correct in my assumption about the Pismo upgrade?
Do you have any info on the ownership of AllMac?
Brent Hoffman
Hi Brent,

I knew that OWC and the new Newer were in tight formation but have no knowledge beyond that regarding any formal corporate link to FastMac.

Personally, I've had good service from OWC over the years purchasing RAM, hard drives, one processor upgrade (PCI), and even a computer. However, I've never required any after-sales service on any of these items. Your mileage seems to have varied.

I can unequivocally say that I was very impressed with Daystar in the context of my recent Pismo G4 upgrade.

Charles
Re: Pismo Processor Upgrades Article
From Brent
Charles,
My problem with OWC was with after sale service. Unfortunately, most of what I bought from them needed it. The nicest thing I can say about it was it was very negative.
I think that FastMac has a California owner and is only a supplier for OWC. I was just wondering if you knew otherwise.
OWC, Larry, likes to pretend to develop and manufacture what they sell.
BTW, I am about to give away my baby, my Road Warrior, my PB 5300ce to a friend, a PC user. I'm having a hard time letting it go. It was my first laptop model. It was one of the last to go thru the REA program, it replaced my original PB 5300, and it looks like it just left Apple. All four that I have owned have been Road Warriors, but my needs have grown, and it is time to move on.
The form factor is the reason I now love my Pismo and hate to replace it, and just want to upgrade it.
Brent
Hi Brent,

Gotta love those 5300s. Still my favorite PowerBook form factor, save for the lack of an optical drive. My daughter still has my old one, albeit now little-used. It really needs a new hard drive, but is otherwise in good working order.

Charles
FastMac's G4 Pismo Upgrades
From Michael Lowdermilk
Charles,
Thank you very much. We appreciate the good word. Again, if you or any of your readers ever have any questions please don't hesitate to ask or send them my way. We are a small company and are able to respond to emails pretty quickly and provide personalized service and attention.
Also I just wanted to let you know that we are actually starting to see some email inquiries already from your articles! Thanks again.
-Michael
FastMac
---
Letters sent may be published at our discretion. Email addresses will not be published unless requested. If you prefer that your message not be published, mark it "not for publication." Letters may be edited for length, context, and to match
house style
.
Join us on Facebook, follow us on Twitter or Google+, or subscribe to our RSS news feed
Charles Moore has been a freelance journalist since 1987 and began writing for Mac websites in May 1998. His The Road Warrior column was a regular feature on MacOpinion, he is news editor at Applelinks.com and a columnist at MacPrices.net. If you find his articles helpful, please consider making a donation to his tip jar.
Links for the Day
Mac of the Day: Macintosh 128K, introduced 1984.01.24. 1984 wasn't going to be anything like 1984 thanks to the original Macintosh.
Recent Content
Custom Search
Follow Low End Mac on Twitter
Join Low End Mac on Facebook
Favorite Sites
MacSurfer
Cult of Mac
Shrine of Apple
MacInTouch
MyAppleMenu
InfoMac
The Mac Observer
Accelerate Your Mac
RetroMacCast
The Vintage Mac Museum
Deal Brothers
DealMac
Mac2Sell
Mac Driver Museum
JAG's House
System 6 Heaven
System 7 Today
the pickle's Low-End Mac FAQ
Affiliates
Amazon.com
The iTunes Store
PC Connection Express
Macgo Blu-ray Player
Parallels Desktop for Mac
eBay

Advertise