1999.09: Star Trek took almost a human generation before launching The Next Generation. Apple can't afford to do that with the iMac.

Steve Jobs unveiled the iMac in May 1998; stores began selling it on August 15, 1998.
The intervening months were a time of great debate and speculation. Could iMac survive without SCSI or a floppy drive? What was USB anyhow? Why were there no expansion slots? And, please, could we have a 56k modem instead of 33.6k?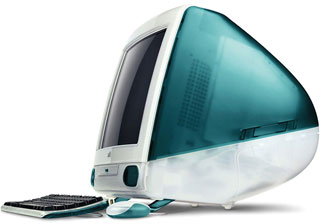 Apple came through with the 56k modem. By the time the iMac shipped, 233 MHz was run of the mill, but that didn't stop the iMac from becoming the best selling computer from the day it was released.
Over the past year, Apple improved video (Revision B), introduced five new colors (Revision C), and increased speed twice (to 266 MHz, then 333 MHz, Revision D).
Apple has not been resting on its laurels – and the iMac remains the top selling model in the personal computer market.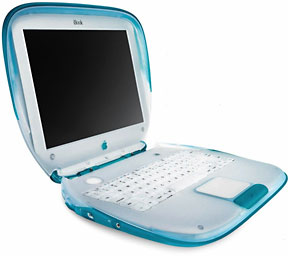 Come September, Apple will be moving a boatload of iBooks. The new laptop offers all the iMac's capabilities plus portability, even faster graphics, and a high speed wireless networking option.
In the week's since the iBook was announced, it has completely eclipsed the iMac in the public eye – a remarkable accomplishment!
With the first anniversary of the iMac's release just a week away, this would be a perfect time for Apple to announce an improved iMac.
Rumors are that the next iMac, whenever Apple decides to release it, will have a 17″ monitor and a faster G3, maybe 350 or 400 MHz. It may ship with 64 MB of memory, a DVD player, and even FireWire.
Depending on how many of these features Apple ads, the next generation iMac could sell for as little as US$1,199 – just like the current model. Or the new features could add $100-300 to the selling price.
At the same time Apple ships the next iMac, expect them to cut pricing on the current iMac, probably at under US$999. This will allow them to clear out existing inventory. Or they might choose to keep the old iMac around as a less costly alternative to the "iMac Plus."
With the iBook getting a lot of free publicity right now and Mac OS 9 due to ship in October, I'm guessing we'll see an iMac announcement between August 15 and the iBook's release date, with availability in October to dovetail with the OS 9 release.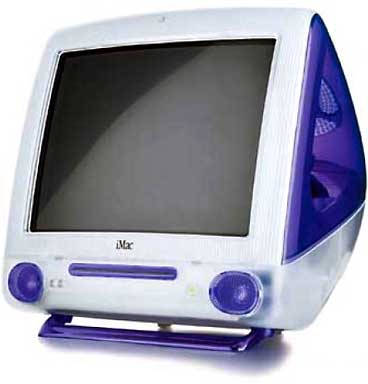 Update: The next generation iMac arrived in October 1999 with a 15″ display and a smaller, lighter enclosure, 350 and 400 MHz speeds, slot-loading optical drives, DVD-ROM and FireWire on the two 400 MHz models, and prices ranging from $999 to $1,499.
keywords: #imac #ibook