Apple doesn't make it easy – this is the fourth model using the name Power Mac G4 and the same case. What most differentiates the Digital Audio version from earlier models is the 133 MHz bus on the motherboard with four PCI slots plus an AGP slot, one more PCI slot than previous models.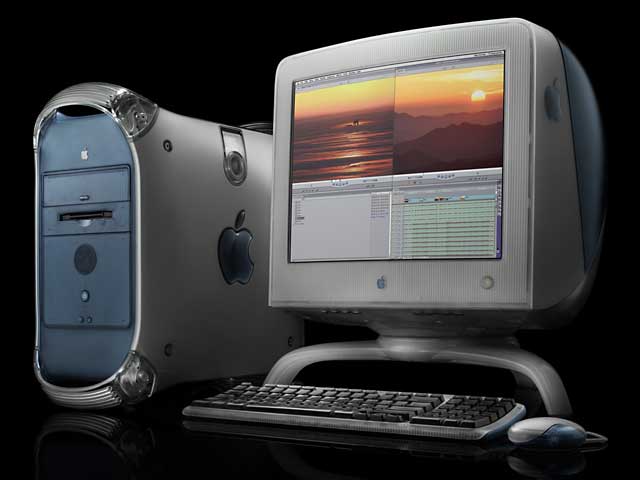 There are some differences between the 466 and 533 MHz  models and the 667 and 733 MHz models, making it possible that swapping a CPU designed for one of these models may not work with the other model. We have reports that the 733 MHz CPU does work in the slower machines.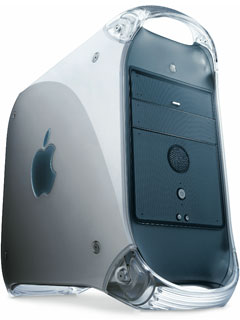 With processor speeds ranging from 466 to 733 MHz, the G4 had the power to take on any Pentium 4 machine made at the time. It was also ready for OS X.
At least one version of OS X (10.3 Panther) reports the dual 533 MHz Digital Audio Power Mac as a dual 933 MHz G4. Apple never sold a 933 MHz dual G4.
You should have the most recent firmware installed in your Power Mac G4. The newest version for this Power Mac is Power Mac G4 Firmware Update 4.2.8, which is only for Sawtooth, Gigabit Ethernet/Mystic, and Digital Audio Power Macs. To install this firmware update, you must boot into Mac OS 9.1-9.2.2 from a writable partition.
We have received a single field report of someone trying to run OS X 10.5 Leopard on the dual 533 MHz model but seeing failure. We have received several reports in the affirmative, so we can say that this is not normative for dual 533 MHz Digital Audio Power Macs.
Details
Accelerators & Upgrades
Online Resources
Cautions
Keywords: #digitalaudio #powermacg4
Short link: http://goo.gl/70Gv1c
searchword: digitalaudio