My first Mac was an old PowerBook Duo 2300 I got as a birthday gift about four years ago. That's all it took to get me hooked.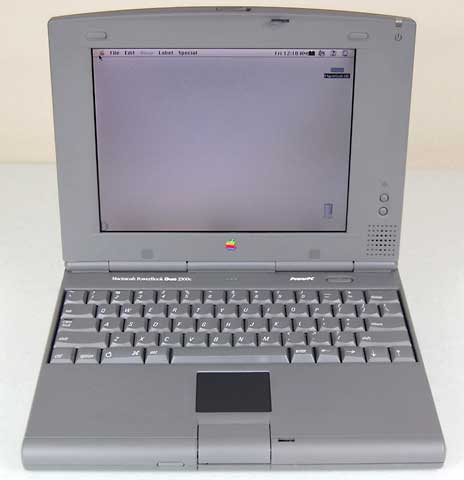 I started with Mac OS 8 and quickly got a CD drive and put OS 9 on the thing. It was never fast, but it did teach me one thing – that using a computer should be an enjoyable experience, and you shouldn't want to pull your hair out every time you boot it up.
I quickly upgraded to an original PowerBook G3 and then to a bronze keyboard PowerBook, which was my first OS X machine.
OS X simply blew me away; I had never used anything quite like it, and it was love at first boot. I went through some other Macs between then and now.
Now my family is a bunch of Mac users. We use older models quite a bit, because they are cheaper and fit our needs well. In the living room we have a blue and white Power Mac G3, my 10-year-old brother has a 500 MHz Dual USB iBook, my 7-year-old brother has an IBM ThinkPad running Ubuntu Linux (we don't use any Microsoft products anymore), and I am currently using an 800 MHz Dual USB iBook. My mom uses a 400 MHz TiBook because of the large screen.
I will soon be upgrading to a 550 MHz G4 TiBook for video production. I am going to be giving the iBook to a close friend of mine.
Spread the word, I always say.
Want to share your own My First Mac story? Visit our My First Mac forum and let us know!
Keywords: #myfirstmac #powerbookduo2300c
Short link: http://goo.gl/EBfwYW
searchwords: walkerquine, powerbookduo2300c