My first Mac helped to change my life for the better. It was a 1.42 GHz G4 Mac mini, which later became 1.5 GHz thanks to overclocking. I was hooked from that moment on.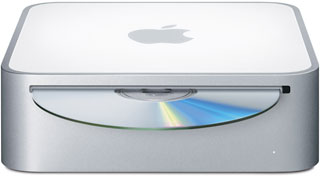 But I had to go further. I tracked down the rare 1.5 GHz G4 board with the expanded 64 MB of RAM and then overclocked the mini to a perfectly stable 1.67 GHz. I was playing games like Prey and Quake 4 perfectly in 800 x 600 resolution – not that I ever would use a Mac solely as a gaming machine.
Hooked on Overclocking
Even though it was replaced by my MacBook Pro, I found it extremely fun to hot rod old Macs to give as gifts to my friends. PowerPC computers have this multitasking capability that is still unrivaled today.
I overclocked a clamshell 300 to 433 MHz and put in a 512 MB chip, AirPort, a new battery, and a 60 GB hard drive. I found the package to be way faster than my graphite 466 MHz clamshell, due in part to the old tangerine having a 512 KB cache instead of a 256 KB one. Both still run Mac OS X 10.4.10 Tiger with Safari 3 and Firefox 3 without problems.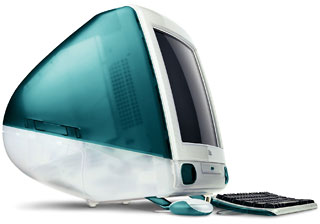 I have also dabbled in tray-loading iMacs, overclocking the 233s to 300 MHz and upgrading the RAM to 512 MB. Gotta try one of them G4 boards!
Tiger on G3 Macs
The main issue people have with Tiger on G3s is with YouTube. I have a simple fix: Use TubeTV for OS X, but only have it create the .flv file, not the full .mov. Then drag that .flv into QuickTime, because for some reason QuickTime utilizes that old video hardware and plays them full screen and with better sound quality than any browser could.
These old machines are good for more than that, though. Run Photoshop CS, or perhaps Dreamweaver CS2, and do some web design. In fact, learning Mac programs and hardware has landed me some pretty swell jobs, and all I really wanted it for in the first place was to have something more reliable.
The G3 isn't dead – just disable Spotlight and Dashboard when using Tiger. Also use that software to clean out all the x86 code and Monolingual to remove localizations you'll never need.
We still get 10.4 security updates that correspond to the OS X 10.5 Leopard releases, and we can run the latest browsers, which is an issue running Mac OS 9 these days. I have XPostFacto to thank for lots of it.
Cheap Power
Here's a good value equation: Get a Power Mac 9600 for practically free, and right now you can get the Sonnet Crescendo/PCI G4 1 GHz board for $100. If you need a cheap OS X machine and don't care about USB, there you go – 1996 reliability with modern software. It's good as long as you don't mind the 66 MHz bus speed.
Want to share your own My First Mac story? Visit our My First Mac forum and let us know!
Keywords: #myfirstmac #overclock #overclocking
Short link: http://goo.gl/X8NjL9
searchwords: overclockmini. adamgeller