The Clamshell iBook has to be one of Apple's most debated products. Some say it's gorgeous, some say it's hideous, and it's described in some of the most bizarre ways – Barbie's handbag and the toilet seat to name a few.
It was Apple's portable answer to the iMac – released in a similar colour scheme and aimed at the consumer market – in contrast to the PowerBook range, which was business-oriented.
Steve Jobs had a 2-by-2 attitude to the Mac range. One thing he did on his return was slim down the spiraling Mac range to a consumer and professional, desktop and laptop range, and the iBook was the final piece.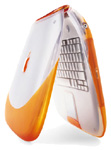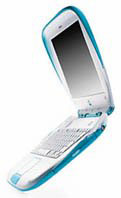 The original 300 MHz Clamshell iBook was announced on July 21, 1999 and shipped in September – in blueberry and tangerine – just months after the 333 and 400 MHz Lombard PowerBook G3. It was a much cheaper alternative, but it was lower spec'd and lacked the power and expandability of its PowerBook counterpart.
Available with a 300 MHz G3 processor, 32 MB of built-in RAM (544 MB maximum), and 3.2 GB hard drive originally, and supplemented with a 366 MHz iBook Special Edition in February 2000, which had 64 MB of built-in RAM (576 MB max) and a 6 GB hard drive.

Clamshell iBooks came with a single USB port, ethernet, audio-out, and a CD-ROM drive. There was no PCMCIA expansion slot, meaning adding peripherals was very limited and a USB hub was really a necessity to save you swapping hardware all the time. Shipping with Mac OS 8, it could officially run up to Mac OS X 10.3.9 Panther (due to its lack of a FireWire port) and could run Mac OS X 10.4 Tiger if tweaked.
It was the first laptop to come wireless ready with a slot for Apple's brand new Airport Card, Apple's take on the 802.11b wireless standard, built inside the machine.


A second major revision was released in late 2000 at the Paris Macworld Expo. Available in indigo, key lime, and graphite – offering a 366 MHz processor, 64 MB built in RAM, 10 GB hard drive. It shipped with Mac OS 9 and could officially run up to Mac OS X 10.4.11. It also included a FireWire port. The Special Edition packed a whopping 466 MHz processor and a DVD-ROM drive.
I hankered after one for a long time, but it wasn't until 2008 that I became the proud owner of an indigo 366 MHz model. It had been upgraded with a 40 GB hard drive, DVD-ROM, and 576 MB RAM prior to me getting it, so it was hardly stock. It arrived with OS 9 installed, which I promptly wiped and installed Tiger.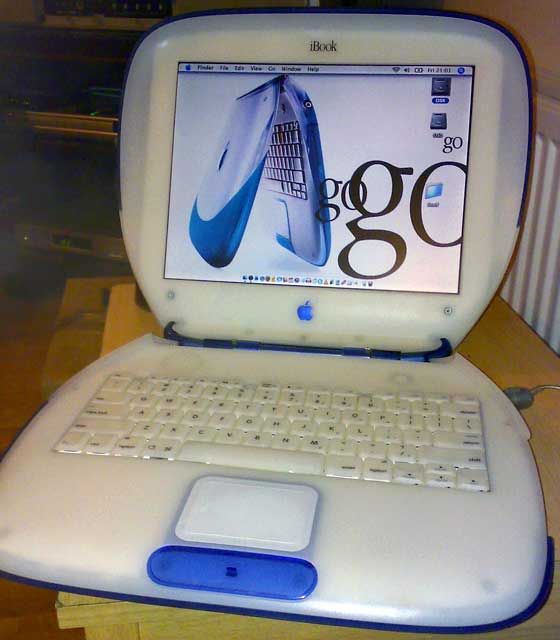 Simon's indigo iBook running OS X 10.4 Tiger.
To look at, it was gorgeous. The crisp white counter balanced by the indigo parts made it totally fantastic to look at – and then there was the handle. Yes, a handle. Close the lid, with its latchless snap shut operation, fold out the handle, and walk off with it like a bag. Design-wise it was a very odd laptop to use. It was huge, the large screen surround and massive palm rest gave it a very odd feel – a normal size keyboard and small screen tucked in to a large case.
Despite its aging hardware, it ran Mac OS X 10.4 very well. But the one thing that griped me instantly and was the reason I parted with it in the end was its 12″ screen with a tiny 800 x 600 resolution. It was horrible with OS X. The PowerBook range had a 14″ 1024 x 768 resolution, a much better screen to work on. I am sure it was a cost cutting exercise, but it was the biggest complaint against the Clamshell.
A piece of Apple history and one of the most bizarre computers ever designed. I will pick another up some day.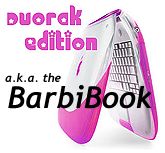 No, it didn't come in hot pink.
---
Follow Simon Royal on Twitter or send him an Email.
Like what you have read? Send Simon a donation via Tip Jar.
---
keywords: #clamshellibook #barbibook #techspectrum #simonroyal
short link: http://goo.gl/kC5xG5
searchword: ibookclamshell