In 2008 I wrote a short article for Low End Mac; little did I know it would spark a regular column, over 100 more articles, and strengthen my love of all things Apple. In 2014 I am still hooked on Macs and reminisce about my first Mac.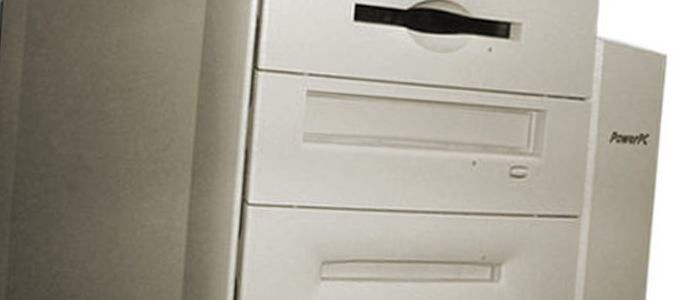 I have owned, repaired, and upgraded countless Macs. Now I revisit my old article and update it for 2014.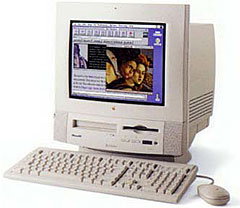 I played with a small network of Macintosh Classics in the mid 90s at school, but it was the year 2000 that saw me enter the Mac world at a publishing house. It wasn't a Quadra, as mentioned in my first article; it was Performa 5200CD/LC.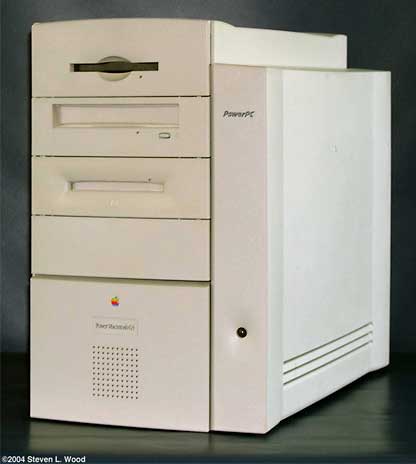 However, my first Mac at home was a Beige G3 tower, which my employer to let me have as it wasn't being used and was about to be thrown out. It wasn't the fastest, but it was free, and I loved it. I hooked it up to a PC monitor and a 14.4 kbps serial modem. I had this for a few months and really got to grip with OS 9, but I was using OS X at work and decided to buy an iMac G3 Indigo running OS X 10.2 Jaguar, and it rocked.
I then bought a brand new eMac with OS X 10.3 Panther. I kept the eMac for over two years until the Intel calling became too great, and I purchased my second and last brand new Mac, a 1.83 GHz Core Duo 17″ Intel iMac.
Despite having a shiny new, uber-fast Mac, I developed a liking for older Macs; it amazed me how well these performed even with the latest operating system, and I began a passion for getting the most out of these older beauties.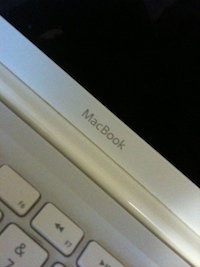 I currently own a 2009 Core 2 Duo 2 GHz MacBook, which I have had since 2012, and my wife has a 2006 first generation Intel iMac Core Duo. I also have a poorly PowerBook 170, which works but has screen issues.
My Mac history goes as such:
2002: 333 MHz Beige PowerMac G3
2003: 500 MHz iMac G3
2004: 1 GHz eMac G4
2006: 1.83 GHz Core Duo iMac, 333 MHz Lombard PowerBook G3
2007: 400 MHz Titanium PowerBook G4, 117 MHz PowerBook 1400cs, 800 MHz iBook G3, 600 MHz Snow iMac G3
2008: 366 MHz Indigo Clamshell iBook, 266 MHz WallStreet PowerBook G3 Series, 300 MHz Blue & White PowerMac G3, 450 MHz PowerMac G4 Cube, 333 MHz Lombard PowerBook G3, 400 MHz Pismo PowerBook G3, 400 MHz Sawtooth PowerMac G4, two 800 MHz eMac G4, 1.25 GHz eMac G4, 867 MHz Titanium PowerBook G4
2009: 400 MHz Titanium PowerBook G4, 500 MHz Pismo PowerBook G3
2010: 500 MHz iBook G3
2011: 500 MHz Pismo PowerBook G3, 500 MHz Titanium PowerBook G4, 1.07 GHz iBook G4, 1 GHz 12″ PowerBook
2012: 2 GHz Core 2 Duo MacBook, PowerBook 170
2013: 1.83 GHz Core Duo iMac, 450 MHz Sawtooth PowerMac G4
Somewhere in there I also picked up a selection of classic Macs: a Classic II, an LC II, and an SE.
As for portable devices:
2003: 10 GB iPod
2005: 40 GB iPod photo, 4 GB pink iPod mini, Newton MessagePad 2000
2011: 1 GB green iPod shuffle 2nd gen, 4 GB silver iPod shuffle 3rd gen, 20 GB Dock Connector iPod, 8 GB iPhone 3G, 8 GB iPod touch 2nd gen
2012: 1 GB silver iPod shuffle 2nd gen, 8 GB original iPhone, 16 GB white iPhone 3GS, Newton MessagePad 2000
2013: 1 GB pink iPod shuffle 2nd gen , 16 GB black iPhone 4, 8 GB original iPhone
Unfortunately, I don't still have all of these Apple products, otherwise my house would be even more crammed with computers than it is at present. I have only a few Macs and a few iDevices left.
I have developed a huge amount of knowledge over the years, from upgrading and modding hardware to pushing them to the extreme, as well as digging into each incarnation of the Mac OS from OS 7 through to the latest version of Mac OS X.
I spend my free time on Mac mailing lists, groups, and forums where I use my experience and knowledge to help other Mac users as well as gain information from others.
I did have my own website for a few years, but I decided to put all my efforts in to publishing on Low End Mac.
Unfortunately my kids use a Windows 8 tower and we have a netbook running the linux distro ElementaryOS.
I love Macs and the whole Apple experience, from hardware to operating system and the Apple ecosystem. The Beige G3 is one of my favourite Macs, as it kicked off my obsession, alongside my 867 MHz Titanium PowerBook G4 and 1 GHz eMac, both workhorses that have served me faithfully for a long time. My MacBook isn't exactly low-end, so hopefully will last me for a few years yet.
Check out my original 'Hooked on Macs' article published in 2008.
Want to share your own My First Mac story? Visit our My First Mac forum and let us know!
---
Follow Simon Royal on Twitter or send him an Email.
Like what you have read? Send Simon a donation via Tip Jar.
---
Keywords: #myfirstmac #hookedon #beigeg3 #apple #obsession #collection
Short link: http://goo.gl/Wuwa0S
searchword: hookedonmac