JJ writes: Along the same lines as the current discussion about the best desktop Mac to have, what is the best used PowerBook when it comes to upgradability? I'm just finishing college and would love a brand new G3, but I'm still on a budget.
---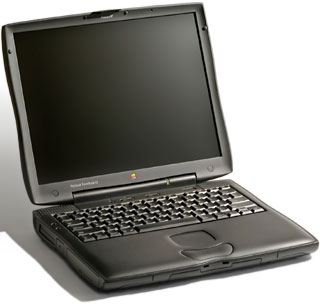 Mac Daniel writes: Now that's a question I've been waiting for! The best PowerBook ever is the PowerBook G3 Series II (a.k.a. PDQ or WallStreet II) with its amazing 1024 x 768 14.1″ screen – and I can hardly wait to see what Apple does for an encore. Second choice would be a used 14″ from the original PowerBook G3 Series (WallStreet) faster than the cacheless 233 MHz MainStreet model.
I have heard a lot of good things about the PowerBook 3400, but I have no experience with it. With a 603e processor running at 180-240 MHz, it was plenty fast. It had large hard drives, an 800 x 600 active matrix screen, and plenty of expansion options.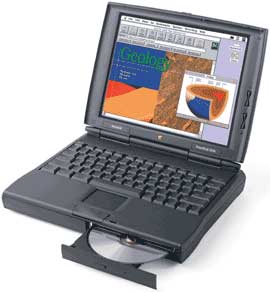 The only discontinued PowerPC PowerBook I've worked with is the 1400, which I immediately fell for. I'd pass on the 117 MHz version, since it lacks a Level 2 cache. Both the 133 MHz and 166 MHz models are excellent all around computers. Best of all, they're currently selling in the $1,000-1,500 range, just a bit more than we paid for my wife's PowerBook 150 4/120 some years back.
Below that price range, I'd look at a PowerBook 540c (33 MHz 68LC040) or Duo 280c (also 33 MHz 68LC040).
If I had $2,500, there's no question that I'd go for the PowerBook G3 Series. To see that screen is to love it.
Reader Feedback
VB writes: The best used PowerBooks? Let's not forget the PowerBook 2400c. If you want the portability it's a really fast machine at 180 MHz 603e. And it only weighs 4.4 lbs., yet is has all the peripheral ports in the back, including support for virtually any external monitor.
Keywords: #powerbookg3 #wallstreetpowerbook #pdqpowerbook
Short link: http://goo.gl/e0aJAv