The second-generation iBook replaces the bright blueberry and tangerine of the original iBook with a more sophisticated indigo blue and a bright key lime. New features include FireWire and video output.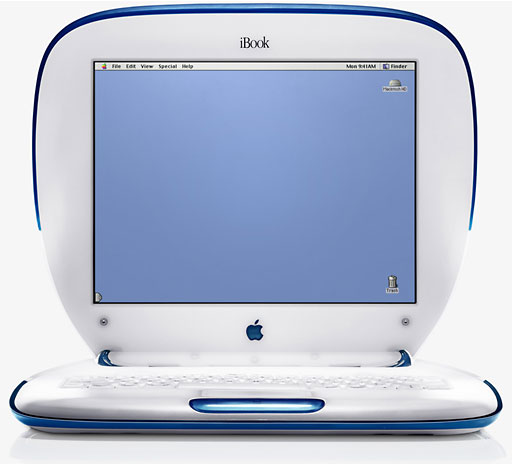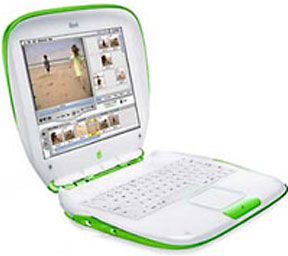 The 300 MHz G3 processor of the 1999 iBook has been replaced with the newer 366 MHz G3e, which includes an on-chip L2 cache that runs at full processor speed (the larger backside cache in first generation iBooks runs at half of CPU speed). With an active matrix screen and six-hour LithIon battery, the new iBook makes an even better field computer.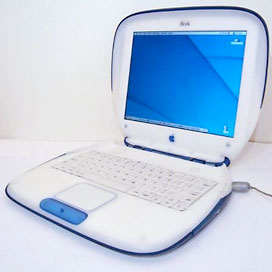 Other than the new colors, the most visible difference between the second-generation iBooks and the first is the colored button in front of the trackpad on the newer models.
Details
Online Resources
Cautions
Keywords: #firewireibook #ibookfirewire
Short link: http://goo.gl/WkUTV1
searchword: firewireibook