Like it or not, it appears there will be no new coloured iPhone range.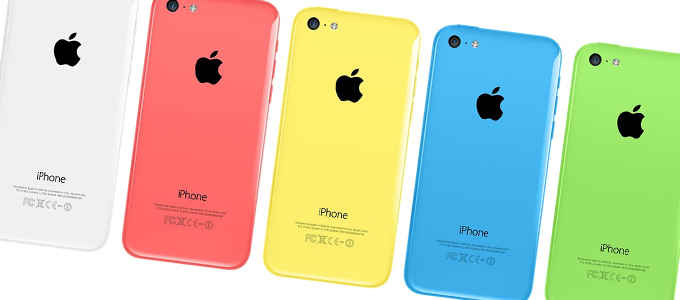 When Apple released the iPhone 5c in 2013, it was met with a love it/hate it reaction. Die-hard iPhone fans complained that bringing out white, pink, yellow, blue, and green plastic-encased iPhones would cheapen the product line and give it a childish feel. However, the sales figures speak for themselves – and here in the UK especially, it is a very popular handset.
Ironically, I know people who upgraded from an iPhone 5 to an iPhone 5c – despite them being essentially the same handset, just repackage in a plastic shell.
The 5c was supposed to be a quick replacement for the iPhone 5, which was plagued with issues, although I have one and have had no issues with it.
With this in mind, a lot of people speculated that we would see an iPhone 6c. It would be an iPhone 5s repacked in a colourful shell, similar to how the 5/5c was – only featuring a Touch ID home button.
However, Apple's September 2015 event has just finished, and there was no mention of the iPhone 6c. The new line-up consists of the iPhone 6s and 6s Plus as the premium 2015 range, the iPhone 6 and 6 Plus as the midrange handsets, and the iPhone 5s as the budget handset.
There is always an iPhone that drops off the product line, and it appears the 5c has had its day. It makes a lot of sense. Why introduce a new phone with the same specs as the 5s, when the 5s is already here?
With the 5s being the bottom handset, it means all current iPhones will be 64-bit and feature a Touch ID home button replacing the traditional home button.
So the coloured range of iPhones has met its end after only two years, bringing back your standard black, white, gold, silver and the new rose gold if you want a little bit of colour.
The 5c was a great handset, and I for one will be sad to see that line ended.
---
Follow Simon Royal on Twitter or send him an Email.
Like what you have read? Send Simon a donation via Tip Jar.
---
keywords: #iphone6c #iphone5c #colouriphones #techspectrum #simonroyal
short link: http://goo.gl/HRGDDi
searchwords: iphone6c