Eight years ago, the iPhone had a 412 MHz single-core processor, a touch screen but no keyboard, no third-party apps, and it was probably the last new smartphone model to ship without 3G networking. Yet it sold like hotcakes even with no discounts available.
iPhone History
Every year since 2007, Apple has introduced a new iPhone that was rarely exactly what the experts expected. The iPhone 3G added 3G connectivity to the original, as well as iPhone OS 2, which gave us the App Store and our first access to third-party software. Same processor running at the same 412 MHz speed. Same 18-bit color display. Same fixed-focus 2 MP camera. Oh, and for the first time you could get an iPhone in white instead of black only.
It and the iPhone 3GS looked almost identical to the original iPhone; the important changes were under the hood.
With the 3GS, we got iPhone OS 3, a faster 600 MHz processor, a 3 MP camera with video capability, voice control, and a digital compass. Some of that was unexpected and exciting in 2009.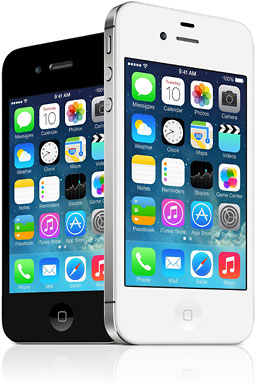 The iPhone 4 was thinner, lighter, and faster, the first iPhone based on Apple's own 800 MHz A4 processor. New features included a front-facing low-res camera, iOS 4, and the rear camera was upgraded to 5 MP and gained LED flash. Video could be recorded at 720p HD. Best of all, it introduced the Retina Display with twice the horizontal and vertical resolution of earlier iPhones. This was the unexpected feature.
In February 2011, Apple introduced the first CDMA iPhone, a separate version of the iPhone 4 that would work with Verizon's network.
With the iPhone 4S, Apple made Siri a standard feature, which was widely anticipated. The big performance breakthrough came with the 800 MHz A5, Apple's first dual-core processor. The camera was now 8 MP with 1080p HD video. Bluetooth 4.0 arrived.
Surprisingly, Apple still hadn't included 4G LTE support, although it did support a pseudo-4G higher-speed version of 3G used by AT&T. On the plus side, the same model now supported both GSM and CDMA networking.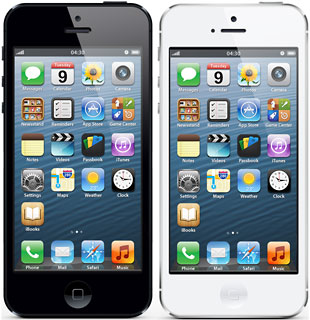 In 2012, the iPhone 5 gave us a bigger screen, the first HD front-facing camera, and the return of separate GSM and CDMA models. Apple's 1.3 GHz A6 processor provided a new level of power. The new screen and electronics were inside an aluminum body – available in silver and space gray. And it finally gave iPhone users the 4G LTE every other smartphone had included for a year or more.
Surprise: Apple gave us Lightning, a whole new dock connector replacing the 30-pin dock connector used on all previous iPhones and many iPods.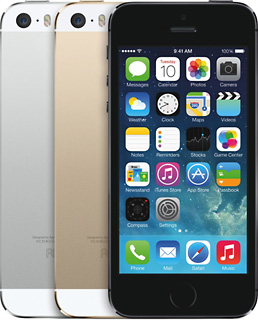 The iPhone 5S moved to a 64-bit processor, Apple's new 1.3 GHz dual-core A7. Where the rest of the smartphone industry was moving to quad-core and even some 8-core processors, only Apple made the move from 32-bit to 64-bit computing at that time – and it made for a much more powerful phone.
After years of producing iPhones with pretty much the same width, Apple followed Android's lead and finally introduced bigger iPhones. The iPhone 6 has a 4.7" 1334 x 750 pixel screen, a big jump from 4.0" 1136 x 640 on the iPhone 5. The 6 Plus brought that to a huge 5.5" 1920 x 1080 – the same as a 1080i HD television.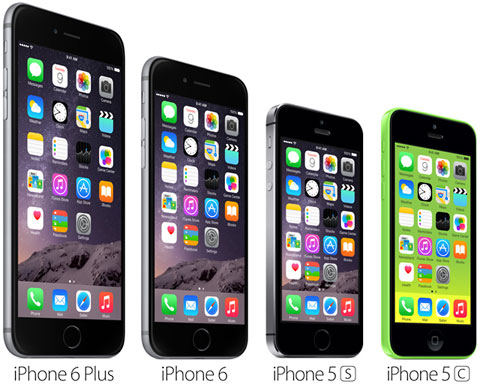 A Pattern Emerges
With every iPhone, Apple has made some expected improvements, often left out at least one expected improvement, and introduced something unexpected. The original iPhone had no physical keyboard, bucking the industry trend, nor did it require a stylus. You could control it with your finger, something you won't misplace or lose.
We expected 3G and third-party apps on the next iPhone, but we also got a front-facing camera. The 3GS gave us a video camera and voice control, along with an expected boost in speed. The iPhone 4 gave us a new, slimmer, flatter design and the unexpected Retina Display, but it stuck with 3G wireless – as did the iPhone 4S. The 4S surprised us with a dual-core processor and continued use of 3G.
The iPhone 5 broke from the 3.5" 960 x 640 screen for a 16:9 display, which was anticipated, as was 4G LTE support (overdue in the opinion of most). But the fingerprint sensor was a surprise, as was the aluminum case carved from a block of aluminum and the small new Lightning connector. The 5S moved smartphones into the 64-bit world, giving it a real edge over competing 4-core Android gear.
And Apple definitely surprised us by offering a larger iPhone in 2014 – plus an even larger one. Few expected two iPhone 6 models. Apple had never before introduced two new iPhones at the same time. (The iPhone 5C was not really a new model, just the iPhone 5 in a plastic case.)
Zig or Zag?
Apple tends to zig when the rest of the industry zags. One example was putting DVD-ROM drives in some G3 iMac models while the PC world was embracing CD-RW drives. The next generation of G3 iMacs went CD-RW, but that meant they couldn't run the DVD-based OS X 10.4 Tiger installer and had to order a special CD-ROM version.
With the first iPhone, it left out 3G, and that gave people a reason to upgrade to the iPhone 3 a year later. The iPhone 4 provided the Retina Display, which changed the entire smartphone industry. The iPhone 5 finally gave us 4G LTE, so many iPhone users were ready to jump to the new model. Every time Apple creates a balance of new features to attract upgrade buyers while usually leaving out one or two expected features to be incorporated into the next model.
Smartphone Timeline
1991: First 2G GSM network launches in Finland, the first digital mobile data network.
1994: IBM Simon Personal Communicator combines cell phone and PDA in a single device.
1995: IS-95 lays the foundation for CDMA digital networks.
1996: First 2G GSM phone with integrated antenna.
2001: First 3G network launched in Japan.
2002: First 3G CDMA phones.
2003: EDGE, a 2.5G technology, launches on GSM networks.
2007: iPhone launches using EDGE instead of 3G.
2008: iPhone 3G launches, providing 3G and App Store.
2008: First WiMAX 4G phone, HTC Max 4G.
2009: iPhone 3GS speeds up the iPhone, improves camera.
2009: First 4G LTE network launches.
2010: iPhone 4 introduces Retina Display, still on 3G.
2010: LG Optimus 2X arrives as first dual-core smartphone.
2011: iPhone 4S launches with dual-core processor, still using 3G technology.
2012: First quad-core Android phones come to market.
2012: iPhone 5 arrives, the first iPhone to support 4G LTE.
2012: First 1080p smartphones launch.
2013: iPhone 5S ships as the first 64-bit smartphone.
2013: First 8-core Android phones begin shipping.
2014: iPhone 6 Plus arrives with 1080p display, Apple Pay.
2014: First 64-bit Android phones.
Apple Lags
The first 3G phones arrived in 2001, but Apple waited until 2008. The first 4G LTE phones shipped in 2009, but Apple didn't get on board until 2012. The first smartphones with 1080p displays shipped in 2012, but we didn't get that on an iPhone until 2014.
Apple Leads
Apple's Retina Display in the 2010 iPhone 4 paved the way for today's very high resolution smartphones. The 2011 dual-core iPhone 4S only trailed the first dual-core smartphones by a half-year.
With the iPhone 5S, Apple ignored quad-core chips and instead went 64-bit in 2013. Android followed in 2014. Apple Pay is changing the way iPhone 6 users can pay for things, helping users avoid problems caused by secondary credit card readers and card cloners.
iPhone 6S
Expect the iPhone 6S and 6S Plus to look just like the 6 and 6 Plus, but perhaps with some different color options. And Apple will likely unveil it on September 9.
Keeping the iPhone's history in mind, and looking at the triple-core A8X in last year's iPad Air 2, a 3-core iPhone 6S would't be a stretch, and it would provide a significant power increase. Call that an expected upgrade.
Maybe iOS 9 will give the bigger-screen iPhones the ability to run two apps at once, as it will do on iPads. The iPhone 6 and later deserve multitasking.
How will Apple surprise us this time? Maybe with a real optical zoom lens in the rear-facing camera. (Digital zoom is a joke.) True zooms are the norm on digital cameras but virtually unknown on phones. That would attract a lot of interest.
A true zoom would also be beneficial for video work, allowing the user much more control over composition. All today's iPhone users can do is move closer or further away.
Speaking of video, how about 4K video capabilities? That would be a real plus for videographers.
Here's a crazy idea: Get rid of 16 GB models and make 64 GB the new starting point for new models. (And don't make an 8 GB iPhone 5S as the new entry-level model. Even though iOS 9 will make more efficient use of memory, a lot of us are having a hard time staying within the limits of our 16 GB iPhones.)
We Know Almost Nothing
Based on history, the new models will be called the iPhone 6S and 6S Plus. They will look almost exactly like the iPhone 6 and 6 Plus. They will be more powerful. They will sell for the same price as the 6 and 6 Plus.
They may have a next-generation A9 processor, or they could make do with the A8X. They may have more system memory for even more efficient performance, but maybe not.
They may include an even better camera, but at this point it's already a lot of megapixel inflation for the sake of marketing. Then again, 4K video calls for an even better lens.
Current iPhones will drop $100 in price, the iPhone 5C will be discontinued, and the 5S may be replaced by a plastic-bodies 5CS or 5SC, which we hope will have 16 GB of storage instead of the 8 GB Apple has been using on entry-level "free with contract" iPhones for too long.
Those are educated guesses. We should know more in a few weeks.
Keywords: #iphone6s #iphone6splus
Short link: http://goo.gl/XXNCNH
searchwords: iphone6s, iphone6splus