2012 saw Apple release iOS 6, which promised 200 new features. But did it really?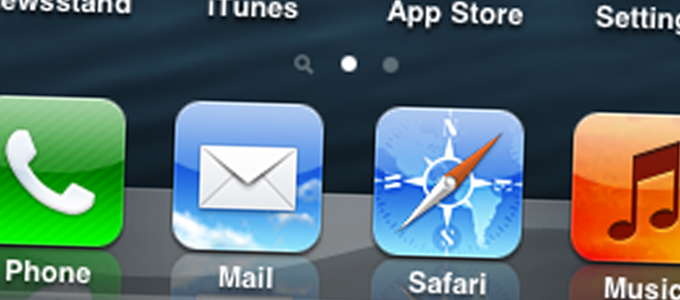 We can't keep referring to each new version of iOS as a major improvement. It's obvious that a new version should come with fancy new must-have features in an attempt to improve and encourage people to upgrade. iOS 6 was no exception.
iOS 6 was released in September 2012 just days before the iPhone 5 was released.
Released: September 19th 2012
Final Version: 6.1.6
Devices: iPhone 3GS, 4, 4s, and 5; iPad 2, 3, 4, and Mini; iPod touch 4th and 5th generation
Devices Dropped: iPod touch 3rd generation & original iPad.
Requirements: Over-the-Air or iTunes 10.7 and Mac OS X 10.6.8 Snow Leopard or Windows XP or later
Apple boasted that iOS 6 had "over 200 new features", although what they class as a feature can seem a little stretched at times, and at best most are improvements on existing items rather than new features.
Let's look at what is 'new'. Apple decided to ditch Google Maps as the default mapping system and introduced Apple Maps, which was probably the biggest talked about feature of iOS 6. It was talked about because Apple Maps was terrible on launch, with incorrect information and poor navigational capabilities, leading to some hilarious news stories of people being taken to bizarre places.
The new turn-by-turn navigation option required an iPhone 4s (not supporting the iPhone 3GS or iPhone 4), and the flyover feature required an iPhone 4s, iPod touch 5th generation, or an iPad 3 (not supporting anything lower).
Passbook introduced a digital wallet, allowing boarding passes, store charge cards, and other things to be digitally scanned.
Do Not Disturb was added to set 'quiet times' to stop your phone disturbing you when not wanted.
FaceTime was now available over cellular rather than just WiFi, but not for the iPhone 3GS (which doesn't support FaceTime at all) and the iPhone 4, which still only supported FaceTime over WiFi.
iOS 5 introduced Twitter integration, and iOS 6 expanded the social media side by integrating Facebook – allowing sharing and posting directly to Twitter and now Facebook from within iOS.
Siri received major improvements, giving a host of new commands and additional country support.
Further improvements to Photo Streams, the Phone app, Safari, an updated App Store, Game Center, Accessibility, better privacy controls, custom vibrations, and additional keyboard language support to name most of them. The iPad now had the clock app from the iPhone – something it had lacked previously.
Version 6.1 added additional LTE compatibility, and  'Reset Advertising Identifier' gave users greater control over app tracking.
There were six other minor updates before and after 6.1, offering small fixes for battery life, cellular performance, lock screen bypass patch, and FaceTime calls.
iOS 6 ended on 6.1.6 just five months after its initial release, and it would be the end for the iPhone 3GS and iPod touch 4th generation.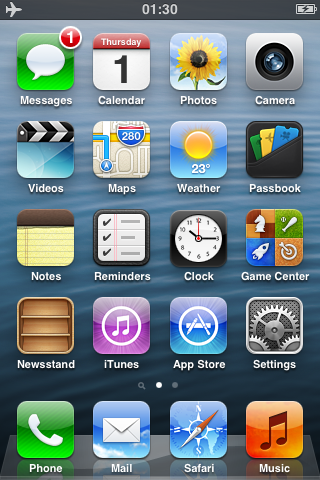 ---
Check out the next release, iOS 7: A Whole New Look, or read the previous, iOS 5: Short and Tweet.
---
Follow Simon Royal on Twitter or send him an Email.
Like what you have read? Send Simon a donation via Tip Jar.
---
keywords: #iphone3gs #iphone4s #iphone4 #iphone5 #ipad #siri #maps #facebook #ios6 #ipodtouch #ipad #techspectrum #simonroyal
short link: https://goo.gl/00YoaT
searchwords: ios6