Team Mac Observer Dealt Major Setback
10 April 2000 - Dan Knight
Last Tuesday, Team Mac Observer edged past Team BeOS on the SETI@home team rankings. It didn't last long. Despite the addition of nearly 20 new members to the team, our leading member left the team, taking some 8,000 work units with him (see below - Team Mac Observer is orange).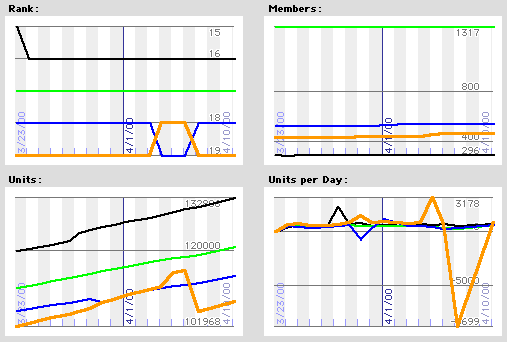 We're still plugging away at about 800 work units per day, but now we're quite a ways behind Team BeOS (blue), let alone Team Lockergnome (green), which was our next target.
If you'd like to help Team Mac Observer move back to #18, see SETI@home: Join a Team.

Recent articles about SETI@home
Links