Eccentrica Gallumbits Gone, Team Mac Observer Returns to #20
18 April 2000 - Dan Knight
Cheaters never prosper.
The Eccentrica Gallumbits (EG) team was apparently cheating and has been pulled from the SETI@home team rankings, moving every team below #19 up one notch.
The following chart from April 17 shows how the EG team (black line) came from nowhere to enter the top 20: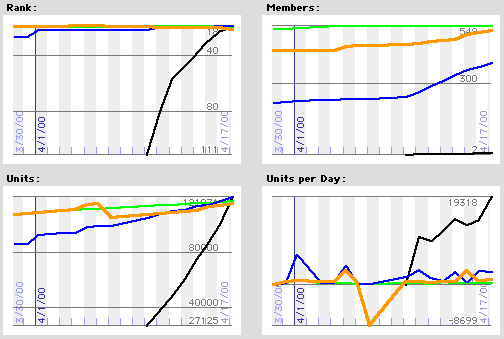 Due to the disqualification of this team, Team Mac Observer has regained a place in the top 20, where we continue to close the gap between ourselves and Team BeOS, less than 1900 units ahead of us at 19th place.

Recent articles about SETI@home
Links