Was iOS 8 a big update? Or was it just a refined iOS 7?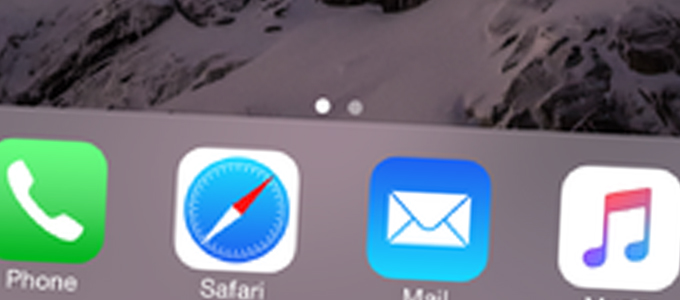 While Apple released iOS 8 to a massive fanfare, I personally wasn't that impressed with it. It was billed as 'the biggest release since the launch of the App Store' – from the outside it just looked like a polished iOS 7 update, more like version 7.2 rather than 8.0.
In terms of usability, it was more stable and faster than its predecessor, but it was under the hood that things had changed significantly.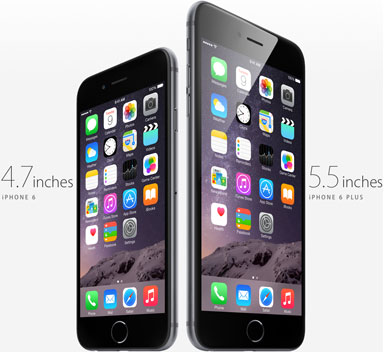 iOS 8 was released alongside the iPhone 6 and iPhone 6 Plus. Both handsets received a new design style, losing the hard corners for a thinner more rounded approach, but the biggest changes were screen size. The iPhone 6 came with a 4.7″ screen – up from the 3.5″ and 4.0″ of previous models – and the iPhone 6 Plus packed a massive 5.5″, making it Apple's first entry into the 'phablet' market.
The first problem facing many people with iOS 8 was getting it. With the previous year's 8 GB iPhone 5c being very popular, they struggled to find the 5 GB of free space needed for the over-the-air update – which was really only 1.1 GB – and made it nearly impossible for those owners to update over-the-air. The solution was to use a Mac or Windows PC and update via iTunes.
Once you did get it installed, what was different about it? It looked very similar, but had a snazzy new wallpaper.
Seriously though, Continuity was introduced – a neat feature that allowed seamless working between devices. iMessage syncing from Mac and iDevice now extended to SMS, which meant as long as your iPhone was in the vicinity of your Mac you could send and receive SMS directly from your computer.
Handoff was a cool new part of Continuity allowing you to work on your phone and then switch to your Mac and carry on where you left off and visa-versa.
To use Continuity and Handoff you needed an iPhone 5 or iPad 4 upwards.
The multitasking screen was updated – it now included an odd addition. It included recent contacts and apps. While a handy option, it just seemed a strange place to put it.
Version 8.0.1 was released aiming to fix a few bugs and ended up creating more trouble by disabling some peoples TouchID. The update was quickly pulled by Apple and 8.0.2 was released to fix this issue.
Version 8.1 introduced Apple Pay for iPhone 6 and iPhone 6 Plus owners – it wasn't introduced for previous iPhones due to no NFC chip.
Version 8.1.1 brought performance improvements for the iPhone 4s and iPad 2, 8.1.2 fixed a ringtone issue and 8.1.3 reduced the amount of storage needed to install iOS 8.
Version 8.2 was a big update, including the new Apple Watch app – for iPhone 5 upwards – and fixed many stability problems.
Version 8.3 wasn't such a big update. It offered new emojis and skin tones, new languages for Siri and wireless CarPlay as well as bug fixes. The interesting thing about 8.3 was that it was the first time Apple opened up beta to the the public rather than registered developers.
Version 8.4 was quite controversial. The introduction of Apple Music brought a whole new music app and most didn't like the new look – myself included.
Version 8.4.1 was the final release almost a year round and offered minor Apple Music fixes.
Just one more thing! A big point at the WWDC was Metal, a new way to get better gaming performance. I really didn't understand it fully, but it took advantage of the 64-bit A7 processor – meaning iPhone 5s upwards – making gaming faster and better.
Performance under iOS 8 was better than iOS 7, even for the aging iPhone 4s and older iPads and apart from Continuity and Apple Watch app, all devices received the features of the new update.
iOS 8 is a hit and miss affair. On one hand it wasn't much different to iOS 7, but it did pack in speed and battery improvements which made it worth while, but it dropped the iPhone 4 – the only dropped device.
---
Check out the next release, iOS 9: No Device Left Behind or read the previous, iOS 7: A Whole New Look.
---
Follow Simon Royal on Twitter or send him an Email.
Like what you have read? Send Simon a donation via Tip Jar.
---
keywords: #iphone4s #iphone5 #iphone5c #iphone5s #iphone6 #iphone6plus #ipad  #ios #ipodtouch #ipad #techspectrum #simonroyal
short link: https://goo.gl/kPiA2L
searchwords: ios8