iOS finally matures into double figures with version 10, but does the latest release bring anything fantastic with it?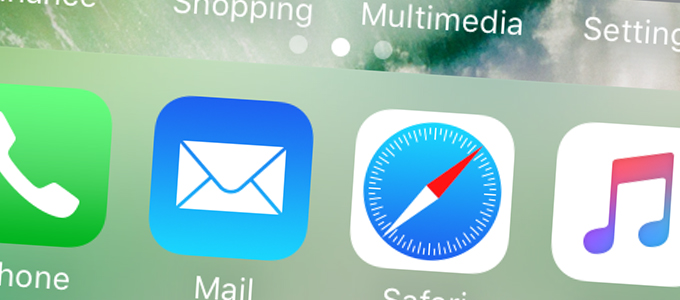 iOS 10 was another shake up for iPhone users. Before its release, I was using an iPhone 5, and I became worried that my beloved handset would be cut from the release.
It might have been released in 2012, but the iPhone 5c released only a year later featured identical hardware and was still on sale late 2015. It didn't make sense to cull one and not the other, so it was hoped both would stay.
As it turned out, that was the case, and my iPhone 5 saw iOS 10, now making it (and the iPhone 5c) the low-end device for this release.
Release: September 13th 2016
Final Version: Still current
Devices: iPhone 5, 5c, 5s, 6 and 6 Plus, 6s and 6s Plus, SE, and 7 and 7 Plus; iPad 4; iPad mini 2, 3, and 4; iPad Air and Air 2; iPad Pro; iPod touch 6th generation
Devices Dropped: iPhone 4s, iPad 2, 3, iPad mini, and iPod touch 5th generation
Requirements: Over-the-Air or iTunes 12.5.1 and OS X 10.9 Mavericks or Windows 7 or later.
iOS 9 might have seen no devices dropped, but iOS 10 sure made up for that, wiping five devices off the supported list, included the much loved iPhone 4s. It also raised the bar when syncing with iTunes, now requiring a Mac running OS X 10.9 Mavericks. It also dropped compatibility with Windows XP and Vista.
The world of iOS has slowed down from its early days. Since iOS 7 and its big visual overhaul, subsequent versions seem more focused on optimisation, visual tweaks, fun, and integration rather than major new features.
The first major thing to change was lock screen. Notifications reverted to a bubble style similar to pre-iOS 5 versions, and the infamous 'slide to unlock' was gone. Instead, you used your TouchID to unlock the screen or, in the case of non-Touch ID devices such as the iPhone 5, iPhone 5c, and iPad Air, you had to press the home button a second time. Raise to wake also works in waking the device up, but it requires an iPhone 6s, 6s Plus, SE, or newer.
The camera icon is no longer on the lock screen. Swiping left now activates the camera, something that took me a while to find.
Notification Centre and Control Centre have been updated and expanded to have multiple pages. Continuity has been improved upon, and keyboard predictions have been updated to include suggestions.
Siri has expanded even further, offering more third party integration than ever.
One of the big features shown at the WWDC was Messages. You can send hand written messages and even add effects to a message such as fireworks or balloons. It's a fun item, but I would haven't dubbed it a major new feature.
Photos, Home, News, Clock, Notes, and Calendar all have minor tweaks.
When Apple introduced iOS 7, it destroyed the Music app. The new interface was terrible – finding music and settings just wasn't easy. Thankfully this has been rectified in iOS 10, and the music app is now far more user friendly.
One of the coolest new features was the ability to hide/delete built-in apps you don't need. They are really just removed from the home screen, but it means you can get rid of that Apple Watch icon – but oddly some still have to stay, like Health.
A new not talked about feature which I have missed since switching from Symbian/Android to iPhone is the ability for your phone to say the name of the caller. This is a welcome minor addition.
There has been a few minor updates for iOS 10, but mainly iPhone 7-focused bug fixes. Four months in, and we have nothing major released apart from a TV app (U.S. only).
iOS 10 isn't a must have update. The new lock screen takes a while to get used to, and the fancy messaging effects are good fun.
Performance has improved even on my iPhone 5. My handset is pushing 4 years old, and it still performs amazingly – it is some of the reason I still have it. My wife has an iPhone SE, and as you expect, both iOS 9 and iOS 10 run silky smooth on it.
The biggest downside to iOS 10 is battery life. I noticed from day one that it took a serious hit even with most of the fancy features turned off. The battery is quite unpredictable, some days it will last all day with plenty left, others it barely makes it half way though (and that is a with a recently replaced battery by Apple).
We are a while off from iOS 11, and who knows what it will bring and what it will drop.
---
It's been an interesting look through the history of iOS. Check out the previous articles:
iPhone OS 1: The Beginning of an Era, iPhone OS 2: First Major Update Adds App Store, iPhone OS 3: Three Is the Magic Number, iOS 4: It's All About the Face, iOS 5: Short and Tweet, iOS 6: Over 200 New Features?, iOS 7: A Whole New Look, iOS 8: Health, Home and Hand Off, iOS 9: No Device Left Behind.
---
Follow Simon Royal on Twitter or send him an Email.
Like what you have read? Send Simon a donation via Tip Jar.
---
keywords: #iphone5 #iphone5c #iphone5s #iphone6 #iphone6plus #iphonese #iphone7 #iphone6s #ipad #ios #ipodtouch #techspectrum #simonroyal
short link: https://goo.gl/GEyO3F
searchwords: ios10