The Macintosh officially turned 25 on January 24, 2009, the anniversary of the day Apple announced the original Macintosh to its Board of Directors and to the world – and the world of personal computing has never been the same.
This page covers the Macintosh Era. For coverage of Apple from 1977 through 1983, see our Before the Macintosh section.
1984
1985
1986
1987
1988
1989
1990
1990: The 'Wicked Fast' IIfx and the First Consumer Macs, Dan Knight. The year Apple introduced the "wicked fast" Mac IIfx and its first accelerated video card – and then came the first consumer Macs.
1990-92: The Windows threat, the next generation Mac OS, and 'wicked fast' Macs, Tom Hormby, Orchard, 2005.06.06. Windows outsells the Mac OS, Apple preps System 7 and Pink, 88000-based Jaguar plans killed, the 'wicked fast' IIfx, and the even faster Quadras.
Apple's Extended Keyboard II: Sequel to a Legend, Tommy Thomas, Welcome to Macintosh, 2006.10.19. A look at Apple's slightly smaller Extended II keyboard with slightly softer key action – but still built like a tank.
1991
1992
1993
1994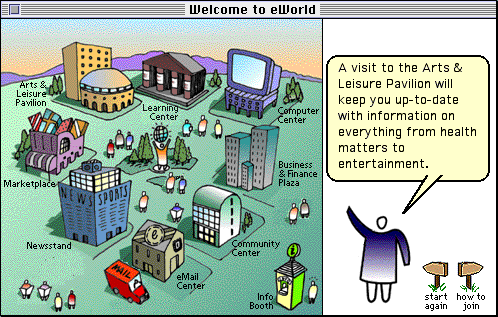 eWorld: Apple's overpriced, poorly marketed online service, Cortland, 2006.09.15. Apple's eWorld was innovative, built communities, and allowed Internet access in 1994, but hardly anyone even knew it existed. And those who did thought it overpriced.
IBM, Apple, RISC, and the roots of the Power Mac, Tom Hormby, Orchard, 2005.08.01. How IBM's RISC project became the heart of the Power Mac.
1995
1996
1997
1998
1999
2000
2001
2002
2003
2004
2005
2006
2007
2008
Other Resources
Keywords: #machistory #applehistory
Short link: http://goo.gl/kmgXZf
searchword: 25yearsofmac